$37.00
NZD
Category: Travel
'The memoir of the year' - Vogue 'Completely astonishing...the fragility of life transcended and restored by the triumphant pull of a determination to survive' - Juliet Nicolson When Tamsin Calidas first arrives on a remote island in the Scottish Hebrides, it feels like coming home. Disenchanted by Lo ndon, she and her husband left the city and high-flying careers to move the 500 miles north, despite having absolutely no experience of crofting, or of island life. It was idyllic, for a while. But as the months wear on, the children she'd longed for fail to materialise, and her marriage breaks down, Tamsin finds herself in ever-increasing isolation. Injured, ill, without money or friend she is pared right back, stripped to becoming simply a raw element of the often harsh landscape. But with that immersion in her surroundings comes the possibility of rebirth and renewal. Tamsin begins the slow journey back from the brink. Startling, raw and extremely moving, I Am An Island is a story about the incredible ability of the natural world to provide when everything else has fallen away - a stunning book about solitude, friendship, resilience and self-discovery. ...Show more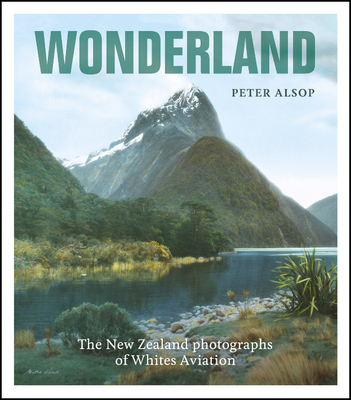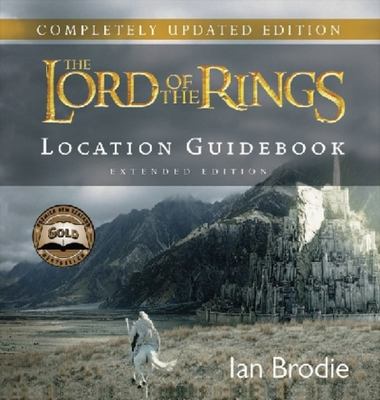 $46.00
NZD
Category: Travel | Series: Lord of the Rings Film Tie-In
Since the first screening of The Lord of the Rings: The Fellowship of the Ring in 2001, New Zealand has become the embodiment of Middle-earth to millions of moviegoers and Tolkien readers the world over. This definitive full-colour guidebook, updated in 2011, showcases the principal movie-set locations around New Zealand as seen in all three films. A perfect reference book for everyone enchanted by the beauty of the locations in the movie trilogy, it contains valuable background information and exclusive anecdotes about the filming, with sections written specially by Sir Peter Jackson, Alan Lee, Sir Richard Taylor and Barrie Osborne, plus contributions from the cast and crew. Also includes: Exclusive movie and new location photographs; Specialty maps and location directions; GPS references to location sites; Touring information for travellers including accommodation and restaurants; Useful Internet addresses. ...Show more
$25.00
NZD
Category: History
The sun is setting on the Western world. Slowly but surely, the direction in which the world spins has reversed- where for the last five centuries the globe turned westwards on its axis, it now turns to the east. For centuries, fame and fortune were to be found in the west - in the New World of the Amer icas. Today, it is the east which calls out to those in search of riches and adventure. Sweeping right across Central Asia and deep into China and India, a region that once took centre stage is again rising to dominate global politics, commerce and culture. A major reassessment of world history, The Silk Roads is a dazzling exploration of the forces that have driven the rise and fall of empires, determined the flow of ideas and goods and are now heralding a new dawn in international affairs. ...Show more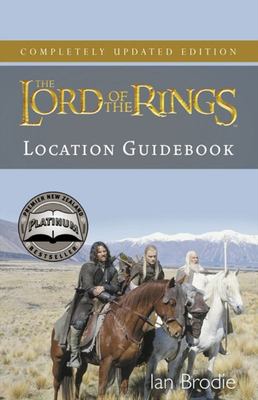 $29.00
NZD
Category: Travel
New Zealand has become the embodiment of Middle-earth to millions of moviegoers and Tolkien readers the world over. This full-colour guidebook showcases the principal movie set locations around New Zealand as seen in all three 'Lord of the Rings' films.
$30.00
NZD
"It is the driest, flattest, hottest, most desiccated, infertile and climatically aggressive of all the inhabited continents and still Australia teems with life u a large portion of it quite deadly. In fact, Australia has more things that can kill you in a very nasty way than anywhere else. Ignoring suc h dangers u and yet curiously obsessed by them u Bill Bryson journeyed to Australia and promptly fell in love with the country. And who can blame him? The people are cheerful, extrovert, quick-witted and unfailingly obliging- their cities are safe and clean and nearly always built on water; the food is excellent; the beer is cold and the sun nearly always shines. Life doesn't get much better than thisa" ...Show more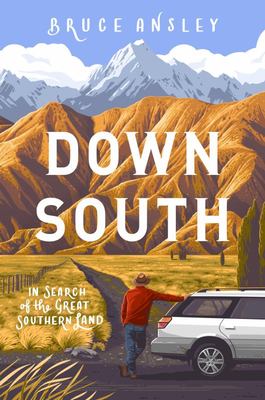 $50.00
NZD
Category: Travel
In Down South, writer Bruce Ansley goes on a journey back to his beloved South Island. From Curio Bay to Golden Bay, in Down South writer Bruce Ansley sets off on a vast expedition across the South Island, Te Waipounamu, visiting the places and people who hold clues to the south's famous character. Not so very long ago, the South Island had most of New Zealand's people and just about all of the money. Gold miners found fortunes in the hills and rivers, sheep barons straddled mountains, valleys and plains. Wealthy southerners ruled the government. Where now lies the South Island's golden fleece? And what is its future? ...Show more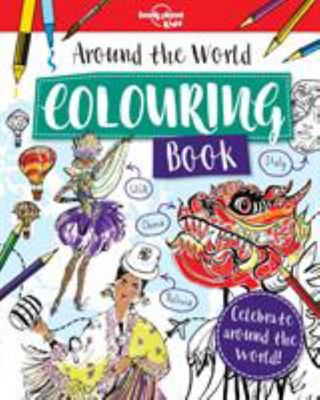 $15.00
NZD
Category: Travel | Series: Lonely Planet Kids
Discover a world of amazing cultural festivals--all ready to be brought to life by you! Pick your favourite colours and create vibrant masks, hot air balloons, sun gods and more as you travel the globe to celebrate Diwali in India, Carnevale in Venice, Day of the Dead in Mexico City, and beyond. Lonely Planet Kids' Around the World Colouring Bookis packed with photos, illustrations and fun facts about a variety of cultures, with plenty of blank spaces to fill. Festivals and scenes include: Independence Day in the USA Montreal International Jazz Festival musicians Albuquerque International Balloon Fiesta Buenos Aires's Tango Festival St Patrick's Day in Ireland German Christmas markets Breaking the fast of Ramadan in Turkey Timkat festival of baptism in Ethiopia Dragon and lion dances of Chinese New Year Naadam games festival in Mongolia Yeouido Cherry Blossom Festival in South Korea The world's biggest water fight at Songkran, Thailand Hungry Ghost Festival in Malaysia New Year's Eve in Sydney Also available: -Around the World Craft & Design Book-Around the World Fashion Sketchbook About Lonely Planet Kids:Lonely Planet Kids - an imprint of the world's leading travel authority Lonely Planet - published its first book in 2011. Over the past 45 years, Lonely Planet has grown a dedicated global community of travellers, many of whom are now sharing a passion for exploration with their children. Lonely Planet Kids educates and encourages young readers at home and in school to learn about the world with engaging books on culture, sociology, geography, nature, history, space and more. We want to inspire the next generation of global citizens and help kids and their parents to approach life in a way that makes every day an adventure. Come explore! ...Show more
$23.00
NZD
Category: Travel | Series: Road Trips Ser.
Lonely Planet: The world's leading travel guide publisher Discover the freedom of open roads withLonely Planet New Zealand's South Island Road Trips, your passport to uniquely encountering New Zealand's South Islandby car. Featuring four amazing road trips, plus up-to-date advice on the destinations y ou'll visit along the way, you can enjoy whale watching along the Kalkoura Coast or absorb stunning lake scenery at Milford Sound, all with your trusted travel companion. Get to New Zealand's South Island, rent a car, and hit the road Inside Lonely Planet New Zealand's South Island Road Trips: Lavish colour and gorgeous photographythroughout Itineraries and planning advice to pick the right tailored routes for your needs and interests Get around easily - easy-to-read, full-colour route maps, detailed directions Insider tips to get around like a local, avoid trouble spots and be safe on the road - local driving rules, parking, toll roads Essential info at your fingertips - hours of operation, phone numbers, websites, prices Honest reviews for all budgets - eating, sleeping, sight-seeing, hidden gems that most guidebooks miss Useful features - including Detours, Walking Tours and Link Your Trip Covers Christchurch, Canterbury, Marlborough, Queenstown, Wanaka, Blenheim, Nelson, Kalkoura Coast, Southern Alps, Milford Sound, Te Anau, and more The Perfect Choice: Lonely Planet New Zealand's South Island Road Trips is perfect for exploring New Zealand's South Islandvia the road and discovering sights that are more accessible by car. Planning a New Zealand South Island trip sans a car? Lonely PlanetNew Zealand's South Island guide, our most comprehensive guide to New Zealand's South Island, is perfect for exploring both top sights and lesser-known gems. Looking for a guide focused on New Zealand's North Island? Check out Lonely Planet New Zealand's North Islandguide for a comprehensive look at all New Zealand's North Island hasto offer, or the New Zealand guide for all New Zealand has to offer, or for your next tramping adventure try Hiking & Tramping in New Zealand. Authors: Written and researched by Lonely Planet. About Lonely Planet: Since 1973, Lonely Planet has become the world's leading travel media company with guidebooks to every destination, an award-winning website, mobile and digital travel products, and a dedicated traveller community. Lonely Planet covers must-see spots but also enables curious travelers to get off beaten paths to understand more of the culture of the places in which they find themselves. ...Show more