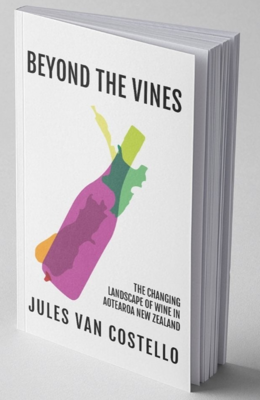 $45.00
NZD
Category: Food / Wine
Beyond the Vines: The Changing Landscape of Wine in Aotearoa New Zealand is a deep dive into the world of wine in Aotearoa - past, present and future. Beyond the Vines profiles 65 of the country's most exciting and innovative producers and explores the wine regions and various grapes we've made our own. It is a look at the strengths and struggles of our unique wine industry and a discussion of some of the challenges it will face in years to come. ...Show more
$65.00
NZD
Category: Food / Wine
Monique Fiso is a modern-day food warrior, taking Māori cuisine to the world. After years overseas in Michelin-star restaurants, Monique returned to Aotearoa to begin Hiakai, an innovative pop-up venture that's now a revered, award-winning restaurant in Wellington. Monique has also gone on to feature o n Netflix's 'The Final Table', alongside 19 other international chefs, with Hiakai being lauded by the Wall Street Journal, New York Times, Los Angeles Times, National Geographic, Forbes and TIME magazine, which named Hiakai in 2019 as one of the '100 Greatest Places' in the world. This book is just as unforgettable - ranging between history, tradition and tikanga, as well as Monique's personal journey of self-discovery, it tells the story of kai Māori, provides foraging and usage notes, an illustrated ingredient directory, and over 30 breath-taking recipes that give this ancient knowledge new life. Hiakai offers up food to behold, to savour, to celebrate. ...Show more
$40.00
NZD
Category: Food / Wine
Following on from the phenomenal success of their first cookbook, the talented siblings Rosa and Margo Flanagan are back with a brand-new collection of accessible, delectable, inspiring plant-based recipes. Incorporating gorgeous photography that is sure to make your mouth water, the Two Raw Sisters onc e again prove without a doubt that plant-based dishes are not only incredibly good for you, but are also affordable, easy-to-make and bursting with flavour. It's easy to understand why the sisters' cooking workshops are consistently sold out and why their recipes and general approach and attitude to food and wellness inspire such a loyal following. Rosa and Margo make it ridiculously simple to recreate their plant-based culinary magic at home in your own kitchen, and yet every time the food you serve will be guaranteed to impress. Incorporating more than 100 brand new, easy-to-follow recipes, Two Raw Sisters: All Eaters Welcome, will provide even more plant-based inspiration. ...Show more
$55.00
NZD
Category: Food / Wine | Series: Anniversary Editions Ser.
Jamie's first book - the one that started it all. The Naked Chef was born out of the idea to strip down restaurant techniques to their bare essentials and create cool dishes for everyone to cook at home, and get boys back in the kitchen! It's all about having a laugh with fun, delicious food from a youn g person's perspective. _________ Celebrating the 20th anniversary of The Naked Chef Penguin are re-releasing Jamie's first five cookbooks as beautiful Hardback Anniversary Editions. The Naked Chef The Return of the Naked Chef Happy Days with the Naked Chef Jamie's Kitchen Jamie's Dinners _________ 'Simply brilliant cooking, and Jamie's recipes are a joy' Nigel Slater 'There is only one Jamie Oliver. Great to watch. Great to cook' Delia Smith ...Show more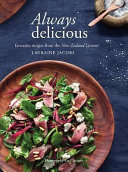 $50.00
NZD
Category: Food / Wine
Lauraine Jacobs is one of New Zealand¿s leading food writers, best known for her work with Cuisine and for her long-running food column in the New Zealand Listener. In Always Delicious she has compiled over 100 of her favourite recipes, chosen from at least 700 recipes that have featured in her column. These are the recipes that best show off her belief that food that should be consistently delicious to eat, simple to make, and which highlights the best of our seasonal fresh ingredients. The book has six sections, including sensational salads and vegetables, savoury dishes, fish, meat, sweets and desserts. With beautiful photography from Liz Clarkson, this is an elegant and inspiring cookbook. `Most importantly, I hope some of these recipes will have you energised to get into the kitchen, be excited about cooking, and really enjoying delicious food. ...Show more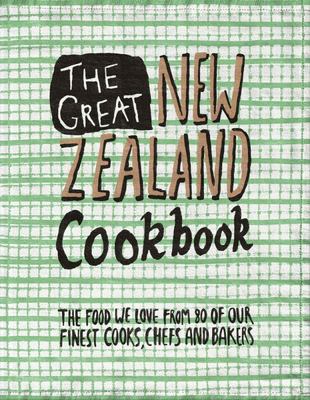 $50.00
NZD
Category: Food / Wine
Featuring over 200 recipies, from tried and true classics to contemporary cuisine that reflects New Zealand's ethnic diversity and fresh local produce, the Great Zealand Cookbook is a unique celebration of kiwi cuisine. Eighty of New Zealand's finest cooks, chefs and bakers let us into their homes and t heir hearts as they share their favourite recipes they make for people they love. Each recipe is accompanied by stunning original photographs shot entirely on location that truly capture the essence and nature of this beautiful country of ours. Cover artwork by renowned New Zealand artist Dick Frizzell. ...Show more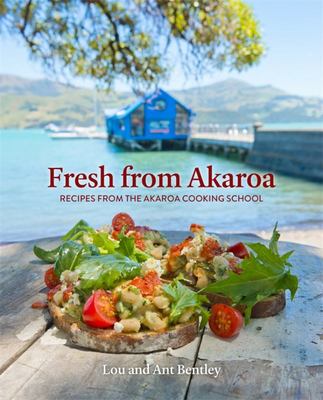 $50.00
NZD
Category: Food / Wine
Beautiful harbour and town vistas plus the wisdom of two creative cooks combine to produce a book of recipes, information and stunning photography. With over 100 delicious recipes used in the cooking school, plus tips on giving dinner parties, buying and cooking fish, the perfect barbecue, canapes and c ocktails, and Asian-inspired cookery, this is a book chock full of useful and beautiful material. With recipes that vary from simple courgette and feta fritters, or little bacon and egg tarts, through to sticky twice-cooked Asian pork ribs and a decadent dark chocolate mousse cake with raspberry coulis, vanilla mascarpone and pistachio crumb, there are dishes to tempt everyone. ...Show more
$65.00
NZD
Category: Food / Wine
With easy, quick, and cheap recipes that taste delicious, bestselling author Jamie Oliver's 5 Ingredients shows how accessible healthy food can be at home and will revolutionize the way readers cook.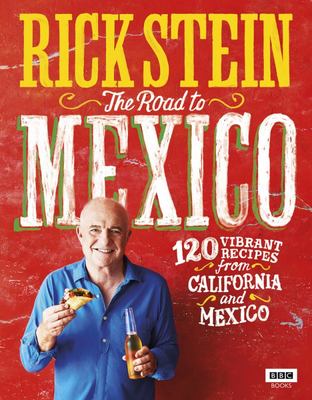 $60.00
NZD
Category: Food / Wine
Rick Stein brings his unrivaled enthusiasm and trusted expertise to the fresh, flavorful food of Mexico and California. No one better captures the food essence of a country and brings the best recipes into our kitchens like Rick. Starting in San Francisco and Baja California, and working his way down to the southernmost tip of Mexico, Rick Stein cooks, eats and experiences Mexican food at its very best and most diverse. Whether it's the farmers' markets of California, full of sourdough bread, new season garlic and a profusion of citrus fruit; the prawns, snapper and tuna of the Pacific or the glorious street food and colorful markets of Mexico with their avocados, chillies, tomatillos, cheese and corn, this is a part of the world packed with natural, healthy and satisfying ingredients. Showcasing Rick's authentic style, with recipes like Ensenada Fish Tacos with Chilli; Deep Fried Coconut Prawns; and Slow Cooked Pork Tacos; this cookbook will encourage anyone to try out the bold food of these sunshine states. Includes metric measures. ...Show more
I Quit Sugar
by Sarah Wilson; Dan Buettner (Foreword by)
$40.00
NZD
Category: Food / Wine
A New York Times bestseller, I Quit Sugar is week-by-week guide to quitting sugar to lose weight; boost energy; and improve your mood, and overall health, with 108 sugarfree recipes.Sarah Wilson thought of herself as a relatively healthy eater. She didn't realize how much sugar was hidden in her diet, o r how much it was affecting her well-being. When she learned that her sugar consumption could be the source of a lifetime of mood swings, fluctuating weight, sleep problems, and thyroid disease, she knew she had to make a change.   What started as an experiment to eliminate sugar--both the obvious and the hidden kinds--soon became a way of life, and now Sarah shows you how you can quit sugar too:   * follow a flexible and very doable 8-week plan* overcome cravings* make food you're excited to eat with these 108 recipes for detox meals, savory snacks, and sweet treats from Sarah Wilson and contributors including Gwyneth Paltrow, Curtis Stone, Dr. Robert Lustig (The Fat Chance Cookbook), Sarma Melngailis (Raw Food/ Real World), Joe "the Juicer" Cross, and Angela Liddon (Oh She Glows)   I Quit Sugar makes it easy to kick the habit for good, lose weight, and feel better than ever before. When you are nourished with delicious meals and treats, you won't miss the sugar for an instant.   "When I quit sugar I found wellness and the kind of energy and sparkle I had as a kid. I don't believe in diets or in making eating miserable. This plan and the recipes are designed for lasting wellness." -- Sarah Wilson   ...Show more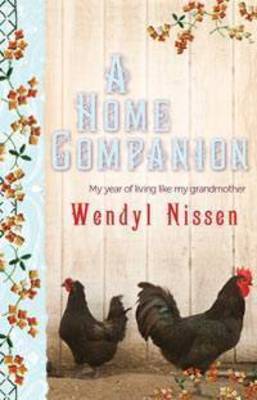 $28.00
NZD
Category: Cooking
Wendyl Nissen's year-long journey towards self-sufficiency. The book details each home discovery as it happens - both the triumphs and the disasters - while Wendyl slowly sheds her corporate life. A Home Companion is the book for any woman who finds herself yearning to get her hands covered in soil and become a green goddess. ...Show more
The Cook's Companion
by Stephanie Alexander; Earl Carter (Photographer)
$160.00
NZD
Category: Food / Wine
The Cook's Companion has established itself as the kitchen 'bible' in over 500,000 homes since it was first published in 1996. This 2014 revision includes two major new chapters, two expanded chapters, 70 new recipes and a complete revision of the text to reflect changes in the marketplace and new regul ations. Stephanie believes that good food is essential to living well: her book is for everyone, every day. She has invaluable information about ingredients, cooking techniques and kitchen equipment, along with inspiration, advice and encouragement and close to 1000 failsafe recipes.     ...Show more