$33.00
NZD
Category: Creativity
A new, gorgeously repackaged edition of the classic companion to The Artist's Way.
$25.00
NZD
Category: Creativity | Series: Millie Marotta Ser.
Go into the woods with Millie Marotta The New York Times bestselling artist has created a stunning coloring book filled with forest-dwelling creatures.   In the sixth installment of her wildly popular coloring book series, Millie Marotta takes us through the woodlands of the world. More than 90 intricat e drawings of beautiful forest-dwelling creatures will delight colorists and spark their creativity. Millie's enticing flora and fauna include an adorable napping fox, little owl, Japanese pygmy woodpecker, peacock, badger, and polecat, along with whimsical ginkgo leaves, blossoming flowers, and tropical seeds and fruits that spill invitingly across the pages. ...Show more
$33.00
NZD
Category: Creativity
Have you ever wanted to learn to hand letter, but didn't know where to start? Hand Lettering for Beginners has everything you need to learn the art of hand lettering. Sarah Ensign uses simple techniques to teach you, step by step, how to start with the most basic style of hand lettering (faux calligraph y) and move on to brush lettering. You'll learn how to make basic letter connections, how to compose full words and phrases, and how to create six beautiful and unique fonts that you can use to letter endless projects. Also included are tips on supplies, how to hold and use brush pens, and how to move beyond to basic lettering to create your own unique fonts. Your creativity will soar as you learn this beautiful craft from one of the best teachers on YouTube! - Beautiful hardcover spiral binding, with color throughout to make it simple for you to practice and learn hand lettering - Fun, simple techniques for learning brush pen lettering, creating lettering connections, composing words, and creating your own unique fonts and projects - Step-by-step guidance and tutorials that start with very basic techniques and eventually guide readers through more advanced techniques until they're creating six unique fonts - Six simple, beautiful fonts with practice worksheets that readers can use to letter their own projects ...Show more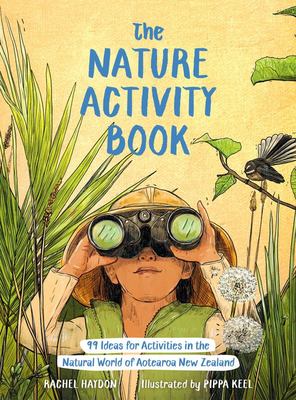 $35.00
NZD
Category: Creativity
A must-have natural science activity book for young New Zealanders and their families. From experiments and observation to conservation and mindfulness, this appealing, activity-packed book stimulates curious minds and encourages children to relate to the natural world around them. Written by an expert museum educator, its beautifully illustrated pages develop budding research skills, awareness of the environment, and understanding of the natural world. All sorts of learning styles are recognised here, with each activity being open to children who like to draw and those who like to write. The book's journal-like format and activities that range across the seasons make it a long-term and much treasured companion. Maori concepts and the themes present in Te Papa's award-winning Te Taiao | Nature natural history galleries are an integral part of the content. ...Show more
$40.00
NZD
Category: Creativity
A workbook of 40 exercises to accompany the acclaimed drawing guide.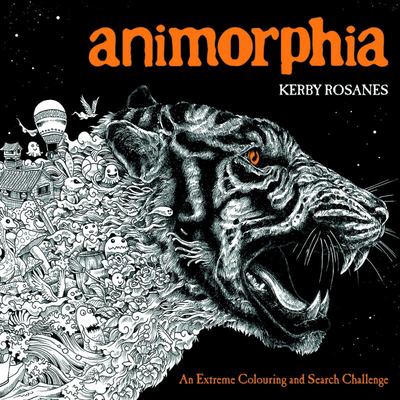 $25.00
NZD
Category: Creativity | Series: Kerby Rosanes Extreme Colouring Ser.
Welcome to this weird and wacky colouring challenge. There are pictures to colour in, drawings to complete, spaces to scribble in and lots of things to find in these super-detailed doodles by artist Kerby Rosanes. Featuring unique and intricate ink drawings of incredible animals, shape-shifting aliens a nd breathtaking scenes. Readers will have to keep their eyes peeled for hidden treasures and creatures scattered throughout the pages. ...Show more
$35.00
NZD
Category: Creativity | Series: Things to
It's 642 Things to Write About, but for kids! 642 compelling, funny writing prompts from the kids and writing tutors at the fabulous 826 Valencia. Fun, intriguing, imaginative, inspiring prompts that will make even those just flipping through the book think, I want to write about that!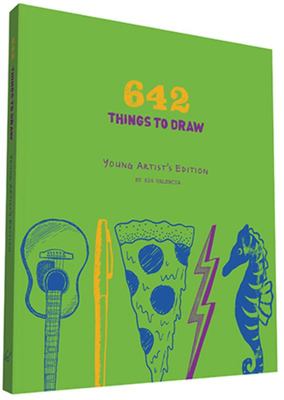 $35.00
NZD
Category: Creativity | Series: 642 Ser.
A collection of cool, clever, and quirky drawing prompts, this extension of the bestselling 642 series is sure to entertain and inspire young artists of all experience levels.
$48.00
NZD
Category: Creativity
Drawing on the Right Side of the Brain is the world's most widely used drawing instruction book. Whether you are a professional, a student or enjoy art as a hobby Betty Edwards' practical set-by-step guide to drawing will give you greater confidence in your ability, deepen your artistic perception and p rovide a new way to appreciate the way you perceive the world around you., a shift to the right side of the brain that utilises its more intuitive and artistic aspects of thinking. This definitive revised and expanded edition includes: A new introduction. Updates based on current groundbreaking research about the brain's plasticity and the emerging significance of right-brain functioning. New tools for identifying and broadening everyday problem-solving and creative skills with the visual-thinking skills drawing can teach. A new emphasis on using the strengths of the brain's right hemisphere as an antidote to the life-brain emphasis in modern life – escaping all that is linear, analytic and digital. New reproductions of classic drawings from the Old Masters throughout. This life-changing book, now fully revised and updated, will continue to inspire generations of readers. ...Show more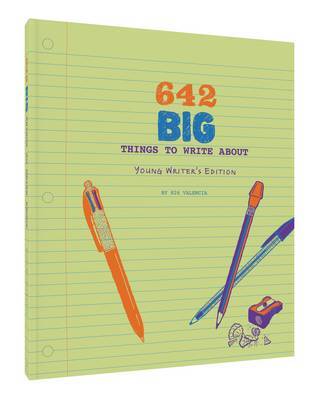 $40.00
NZD
Category: Creativity
This new oversized journal is packed with peculiar and provocative prompts that encourage young writers to think BIG. Whether imagining big objects or pondering big ideas, budding writers will find this HUGELY entertaining book of prompts the perfect tool for kick-starting their ENORMOUS creative potent ial—and perhaps their next EPIC masterpiece. ...Show more
Items per page:
1 - 10 of 10