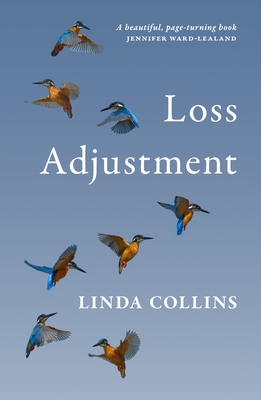 $40.00
NZD
Category: Biography / Memoir
Linda Collins gets up on a Monday morning, dresses for work, makes coffee and goes into her daughter Victoria's bedroom. Why hasn't Vicky got up yet? It's an important day: the start of the second term of her final year at school. Today she will hear her latest exam results. The bedroom is empty. So beg ins every parent's worst nightmare. Collins, a New Zealand journalist based in Singapore, writes with startling candour about her daughter's suicide: the secrets she kept from her parents, the revelations in the personal journals she left behind, and the struggle of Collins and Malcolm McLeod, Victoria's father, to find answers in the midst of enormous grief. How, they ask themselves, could they have missed the signs? What did the counsellors at Victoria's school know about her state of mind? Did her school friends have any idea how desperate she was? And above all, why would a beautiful, talented, much loved young woman take her own life? Loss Adjustment is a wake-up call. New Zealand has the highest suicide rate for teenagers among the world's wealthy developed countries. Most of those who kill themselves are, like Victoria McLeod, aged 15 to 19. Linda Collins examines the tragedy of teenage suicide from her profoundly personal viewpoint, while Victoria's journals, uncovered after her death, give an incredibly valuable insight into the unseen stresses and anxieties suffered by many teenagers.  ...Show more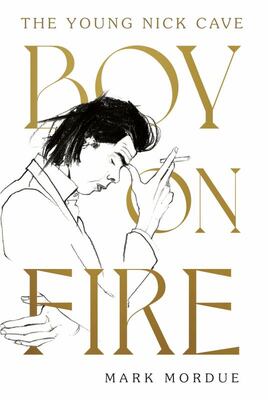 $45.00
NZD
Category: Biography / Memoir
 The first volume of the long-awaited, near-mythical biography of Nick Cave, by award-winning writer, Mark Mordue. A deeply beautiful, profound, profane and poetic biography of the early formative years of the dark prince of Australian rock 'n' roll, Boy on Fire is Nick Cave's creation story. This is th e story of the artist first as a boy, then as a young man. A deeply insightful work which charts his family, friends, influences, milieu and, most of all, his music, it reveals how Nick Cave shaped himself into the extraordinary artist he would become. As well as a powerfully compelling biography of a singular, uncompromising artist, Boy on Fire is also a fascinating social and cultural biography, a vivid and evocative rendering of a time and place, from the fast-running dark river and ghost gums of Wangaratta, to the nascent punk scene which hit staid 1970s Melbourne like an atom bomb, right through to the torn wallpaper, sticky carpet and the manic, wild energy of nights at the Crystal Ballroom.  Boy on Fire is a stunning biographical achievement. ...Show more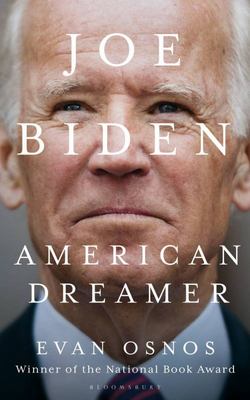 $43.00
NZD
Category: Biography / Memoir
A concise, brilliant and trenchant examination of Democratic nominee Joe Biden and his lifelong quest for the presidency Former vice president Joseph R. Biden Jr. has been called both the luckiest man and the unluckiest - fortunate to have sustained a fifty-year political career that reached the White H ouse, but also marked by deep personal losses that he has suffered. Yet even as Biden's life has been shaped by drama, it has also been powered by a willingness, rare at the top ranks of politics, to confront his shortcomings, errors and reversals of fortune. His trials have forged in him a deep empathy for others in hardship - an essential quality as he addresses a nation at its most dire hour in decades.Blending up-close journalism and broader context, Evan Osnos illuminates Biden's life and captures the characters and meaning of an extraordinary presidential election. He draws on lengthy interviews with Biden and on revealing conversations with more than a hundred others, including President Barack Obama, Cory Booker, Amy Klobuchar, Pete Buttigieg, and a range of progressive activists, advisers, opponents, and Biden family members. In this nuanced portrait, Biden emerges as flawed, yet resolute, and tempered by the flame of tragedy - a man who just may be uncannily suited for his moment in history. ...Show more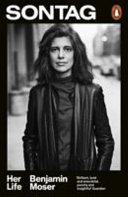 $26.00
NZD
Category: Biography / Memoir
The definitive portrait of one of the twentieth century's most towering figures: her writing and her radical thought, her public activism and her private face Susan Sontag was our last great literary star. Her brilliant mind, political activism and striking image made her an emblem of the seductions - a nd the dangers - of the twentieth-century world. Her writing on art and politics, feminism and homosexuality, celebrity and style, medicine and drugs, Fascism and Freudianism, Communism and Americanism, reflected the conflicted meanings of a most conflicted word: modernity. She was there when the Cuban Revolution began and the Berlin Wall came down, in Vietnam under American bombardment, in wartime Israel. Sontag tells these stories and examines the work upon which her reputation was based, exploring the private woman hidden behind the formidable public face. Drawing on hundreds of interviews conducted from Maui to Stockholm and from Manhattan to Sarajevo - and featuring nearly one hundred images, many never seen before - Sontag is the first book based on the writer's restricted archives, and on access to many people who have never before spoken about her, including Annie Leibovitz. It is an indelible portrait of one of the twentieth century's greatest thinkers, who lived one of that century's most romantic - and most anguished - lives. ...Show more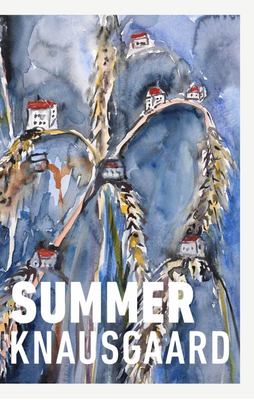 $38.00
NZD
Category: Biography / Memoir | Series: Seasons Quartet Ser.
Summer is the fourth volume of the Seasons quartet, a collection of short prose and diaries written by a father for his youngest daughter, with stunning artwork by Anselm Kiefer. Your voice woke me up around eight this morning, it sounded unusually close, since, as I discovered upon opening my eyes, you were lying in our bed. You smiled at me and began talking. I made coffee and had a smoke in the office before I ate breakfast with you, and when your mother got up, I came in here to write a new piece. In Summer, Karl Ove Knausgaard writes about long days full of sunlight, eating ice cream with his children, lawn sprinklers and ladybirds. He experiments with the beginnings of a novel and keeps a diary in which the small events of his family's life are recorded. Against a canvas of memories, longings, and experiences of art and literature, he searches for the meaning of moments as they pass us by. Translated by Ingvild Burkey ...Show more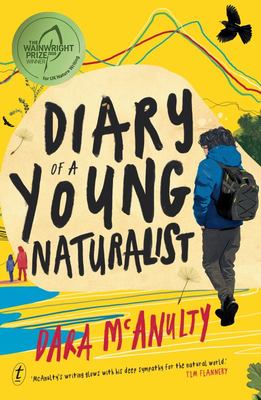 $37.00
NZD
Category: Nature Writing
Winner of the 2020 Wainwright Prize for UK Nature Writing.   Diary of a Young Naturalist chronicles the turning of 15-year-old Dara McAnulty's world. From spring and through a year in his home patch in Northern Ireland, Dara spent the seasons writing. These vivid, evocative and moving diary entries abo ut his connection to wildlife and the way he sees the world are raw in their telling. Diary of a Young Naturalist portrays Dara's intense connection to the natural world, and his perspective as a teenager juggling exams and friendships alongside a life of campaigning. 'In writing this book,' Dara explains, 'I have experienced challenges but also felt incredible joy, wonder, curiosity and excitement. In sharing this journey my hope is that people of all generations will not only understand autism a little more but also appreciate a child's eye view on our delicate and changing biosphere.'   Dara lives with his mum, dad, brother Lorcan, sister Bláthnaid and rescue greyhound Rosie in County Down, Northern Ireland. Dara's love for nature, his activism and his honesty about autism, has earned him a huge social media following from across the world and many accolades: in 2017 he was awarded BBC Springwatch 'Unsprung Hero' Award and Birdwatch magazine 'Local Hero'; in 2018 he was awarded 'Animal Hero' of the year by the Daily Mirrorand became ambassador for RSPCA and the iWill campaign; in 2019 he became a Young Ambassador for the Jane Goodall Institute and became the youngest ever recipient of the RSPB Medal for conservation. 'We share a mind, a fascination with nature and a forthright desire to make the world a better place for it. I can't wait to read Dara's book.' Chris Packham 'Dara's is an extraordinary voice and vision: brave, poetic, ethical, lyrical, strong enough to have made him heard and admired from a young age.' Robert Macfarlane 'Our planet and its wildlife are in a dire state, but if anyone can help save them, Dara can - and he's bringing our generation along with him.' Bella Lack ...Show more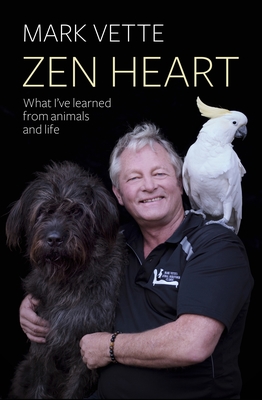 $40.00
NZD
Category: Biography / Memoir
A cheeky baboon, a cockatoo sending a heading dog out to round up sheep, a family of pukekos crossing the road, a dog saying 'bugger', an octopus taking a photo. Think of an ad you love, or a New Zealand-made movie, and if it has an animal in it chances are Mark Vette was behind it. He's trained almost every species you can think of. But the famous animal behaviourist and trainer who captured global attention with 'Dogs Who Drive Cars' and 'Dogs Who Fly Planes' is not just an animal maestro. He's a long-time Buddhist, who brings to his relationships with animals a true emotional bond, enormous respect, and the sure knowledge that we humans are just one piece of this great, interconnected puzzle we call Life on Earth. This is his story, and the stories of the animals he has worked with over the decades. From a classic Kiwi childhood of outdoor activities and sport, with plenty of time on the farm, through a growing conviction that killing animals wasn't for him, to his embracing of Buddhism and his developing work with animals of all kinds, Mark's life and beliefs unfold in a thoroughly relatable way - with jaw-dropping and laugh-out-loud moments thrown in. ...Show more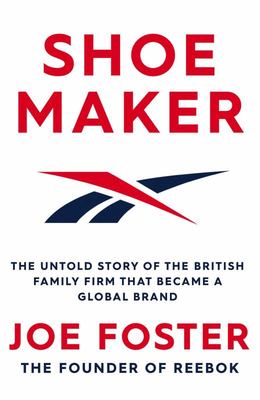 $38.00
NZD
Category: Biography / Memoir
The remarkable story of how Joe Foster developed Reebok into one of the world's most famous sports brands, having started from a small factory in Bolton. Since the late 19th century, the Foster family had been hand-making running shoes, supplying the likes of Eric Liddell and Harold Abrahams - later im mortalised in the film Chariots of Fire - as well as providing boots to most Football League clubs. But a family feud between Foster's father and uncle about the direction of their business led to Joe and his brother Jeff setting up a new company, inspired by the success of Adidas and Puma, and so Reebok was born. At first, money was so short that Joe and his wife had to live in their rundown factory, while the machinery that made the shoes was placed around the edge of the floor, because it was so weak it could have collapsed if they'd been positioned in the middle. But, from this inauspicious start, a major new player in the sports equipment field began to emerge, inspired by Joe's marketing vision. By the 1980s, Reebok had become a global phenomenon, when they were the first to latch onto the potential of the aerobics craze inspired by Jane Fonda. Soon, Reeboks were being seen on Hollywood red carpets and even in the film Aliens, where Sigourney Weaver wore a pair of Reebok Alien Stompers.  Like the international bestseller Shoe Dog, by Nike's Phil Knight, Shoemaker is a powerful tale of triumph against all the odds, revealing the challenges and sacrifices that go into creating a world-beating brand; it is also the story of how a small local business can transform itself, with the right products and the right vision, into something much, much bigger.  ...Show more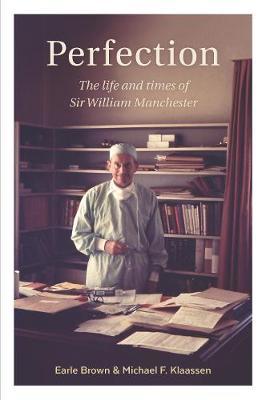 $40.00
NZD
Category: Biography / Memoir
From country boy to internationally renowned plastic surgeon, from junior medical officer to Lieutenant Colonel in just four years, "Perfection: the life and times of Sir William Manchester" covers a life of achievement and service. Hailing from small beginnings in rural Waimate, William Manchester beca me a battalion medical officer with the New Zealand Army in the United Kingdom during World War II. Selected in 1941 to train as a plastic surgeon, serendipitously under the supervision of the great pioneers Gillies, McIndoe, Mowlem and Barron - all New Zealanders - he excelled in this evolving surgical craft. In 1942, after eleven months training, he was posted to No. 1 General Hospital, Helwan, Egypt, to establish a plastic surgery unit for wounded New Zealand soldiers. After two years in Egypt, Manchester was ordered to return to New Zealand, where he was instrumental in the development of the plastic surgery unit at Burwood Hospital in Christchurch, primarily for wounded soldiers but also for selected civilian patients. At the end of 1950, he established the plastic surgery unit at Middlemore Hospital in Auckland, where he trained generations of young surgeons and nurses, became a world expert on the multi-disciplinary management of cleft lip and palate as well as a leader and political mentor on the world stage of plastic and reconstructive surgery. This biography is based on the extensive archives left by Sir William, the authors' research into his achievements and their personal knowledge of him, working with him as a trainee and colleague. ...Show more
An Angel at My Table
by Janet Frame; Jane Campion (Introduction by)
$28.00
NZD
Category: Biography / Memoir | Series: Virago Modern Classics Ser.
One of the great autobiographies of the twentieth century ... A journey from luminous childhood, through the dark experiences of supposed madness, to the renewal of her life through writing fiction. It is a heroic story, and told with such engaging tone, humorous perspective and imaginative power' Micha el Holroyd, Sunday Times After being misdiagnosed with schizophrenia as a young woman, Janet Frame spent several years in psychiatric institutions. She escaped undergoing a lobotomy when it was discovered that she had just won a national literary prize. She then went on to become New Zealand's most acclaimed writer. As she says more than once in this autobiography: 'My writing saved me.' This edition contains all three volumes of Frame's autobiography: To the Is-Land, An Angel at My Table and An Envoy from Mirror City. 'One of the most beautiful and moving books I have ever read . . . A masterpiece . . . Janet's autobiography had an enormous effect on me. She struck a blow right to my heart' Jane Campion ...Show more
$28.00
NZD
Category: Biography / Memoir
'Always the leader and always the best' Bear Grylls 'Fiennes has so much to fit in, it's a wonder to grasp the full breadth of a lifetime of adventuring' - Compass Magazine 'Even readers with a broadly low tolerance for macho heroism will find themselves gripped . . . compelling' - Time Out Sir Ranul ph Fiennes has travelled to the most dangerous and inaccessible places on Earth, almost died countless times, lost nearly half his fingers to frostbite, raised millions of pounds for charity and been awarded a polar medal and an OBE. He has been an elite soldier, an athlete, a mountaineer, an explorer, a bestselling author and nearly replaced Sean Connery as James Bond. In his bestselling autobiography, Mad, Bad & Dangerous to Know, he describes how he led expeditions all over the world and became the first person to travel to both Poles on land. He tells of how he discovered the lost city of Ubar in Oman and attempted to walk solo and unsupported to the North Pole - the expedition that cost him several fingers, and very nearly his life. And now the extraordinary life story of the world's greatest living explorer is re-published to celebrate his 75th birthday, with two new chapters to bring his story up to date - telling of more mountains climbed, including his ascent to the top of Mount Everest, and even more extraordinary and risky adventures. ...Show more