$25.00
NZD
Category: Autobiography
The best selling memoir, now in paperback!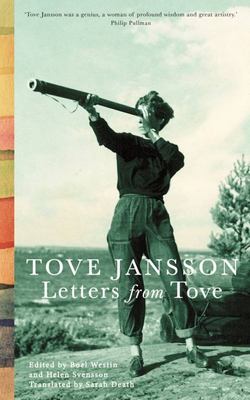 Letters from Tove
by Tove Jansson; Boel Westin (Editor); Helen Svensson (Editor); Sarah Death (Translator)
$33.00
NZD
Category: Autobiography
A virtual memoir in letters by the beloved creator of the Moomins Tove Jansson's works, even her famed Moomin books, fairly teem with letters of one kind or another, from messages bobbing in bottles to whole epistolary novels. Fortunately for her countless readers, her life was no different, unfolding a s it did in the letters to family, friends, and lovers that make up this volume, a veritable autobiography over the course of six decades--and the only one Jansson ever wrote. And just as letters carry a weight of significance in Jansson's writing, those she wrote throughout her life reflect the gravity of her circumstances, the depth of her thoughts and feelings, and the critical moments of humor, sadness, and grace that mark an artist's days.These letters, penned with characteristic insight and wit, provide an almost seamless commentary on Jansson's life within Helsinki's bohemian circles and on her island home. Shifting between hope and despair, yearning and happiness, they describe her immersion in art studies and her ascension to fame with the Moomins. They speak frankly of friendship and love, loneliness and solidarity, and also of politics, art, literature, and society. They summon a particular place and time reflected through a mind finely attuned to her culture, her world, and her own nature--all clearly put into biographical and historical context by the volume's editors, both longtime friends of Tove Jansson--and, in the end, draw a complex, intimate self-portrait of one of the world's most beloved authors. ...Show more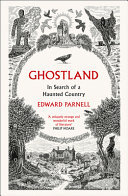 $28.00
NZD
Category: Autobiography
SHORTLISTED FOR THE PEN ACKERLEY PRIZE 2020 'A uniquely strange and wonderful work of literature' Philip Hoare 'An exciting new voice' Mark Cocker, author of Crow Country In his late thirties, Edward Parnell found himself trapped in the recurring nightmare of a family tragedy. For comfort, he turned to his bookshelves, back to the ghost stories that obsessed him as a boy, and to the writers through the ages who have attempted to confront what comes after death. In Ghostland, Parnell goes in search of the 'sequestered places' of the British Isles, our lonely moors, our moss-covered cemeteries, our stark shores and our folkloric woodlands. He explores how these landscapes conjured and shaped a kaleidoscopic spectrum of literature and cinema, from the ghost stories and weird fiction of M. R. James, Arthur Machen and Algernon Blackwood to the children's fantasy novels of Alan Garner and Susan Cooper; from W. G. Sebald's The Rings of Saturn and Graham Swift's Waterland to the archetypal 'folk horror' film The Wicker Man... Ghostland is Parnell's moving exploration of what has haunted our writers and artists - and what is haunting him. It is a unique and elegiac meditation on grief, memory and longing, and of the redemptive power of stories and nature. ...Show more
$33.00
NZD
Category: Autobiography
The very funny true story of three children recruited by their parents to work for ASIO in the 1950s.   Hilarious, moving and brilliantly told' - Susan Johnson'It reads like the very best of spy thrillers.' - Matthew Condon'An intimate and compelling look at an ordinary family who happen to be ASIO age nts.' - Kristina OlssonGrowing up in the 1950s, the three Doherty children were trained by their parents to memorise car number plates, to spot unusual behaviour on the street and, most important of all, to avoid drawing attention to themselves.The children became unwitting foot soldiers in Australia's battle against Soviet infiltration in the Cold War. They attended political rallies, stood watch on houses owned by communist sympathisers, and insinuated themselves into the UFO Society. In 1956 the Doherty family went on a beach holiday with Vladimir and Evdokia Petrov, the famous Soviet defectors, who were hiding from Soviet assassins.Dudley and Joan Doherty swore their children to secrecy, and for decades, they didn't even discuss among themselves the work they did for ASIO.With My Little Eye is a poignant and very funny account of a peculiar childhood in 1950s suburban Australia ...Show more
$40.00
NZD
Category: Autobiography
It took me a lifetime to have the courage and the clarity to write my memoir. I want to tell the story of the moments - the ups and downs, the triumphs and traumas, the debacles and the dreams, that contributed to the person I am today. Though there have been countless stories about me throughout my car eer and very public personal life, it's been impossible to communicate the complexities and depths of my experience in any single magazine article or a ten-minute television interview. And even then, my words were filtered through someone else's lens, largely satisfying someone else's assignment to define me. This book is composed of my memories, my mishaps, my struggles, my survival and my songs. Unfiltered. I went deep into my childhood and gave the scared little girl inside of me a big voice. I let the abandoned and ambitious adolescent have her say, and the betrayed and triumphant woman I became tell her side. Writing this memoir was incredibly hard, humbling and healing. My sincere hope is that you are moved to a new understanding, not only about me, but also about the resilience of the human spirit. Love, Mariah ...Show more
$18.99
NZD
Category: Autobiography
A defence and celebration of the Essex Girl by the best-selling author of The Essex Serpent. Essex Girls are disreputable, disrespectful and disobedient. They speak out of turn, too loudly and too often, in an accent irritating to the ruling classes.Their bodies are hyper-sexualised and irredeemably vul gar. They are given to intricate and voluble squabbling. They do not apologise for any of this. And why should they? In this exhilarating feminist defence of the Essex girl, Sarah Perry re-examines her relationship with her much maligned home county. She summons its most unquiet spirits, from Protestant martyr Rose Allin to the indomitable Abolitionist Anne Knight, sitting them alongside Audre Lorde, Kim Kardashian and Harriet Martineau, and showing us that the Essex girl is not bound by geography. She is a type, representing a very particular kind of female agency, and a very particular kind of disdain: she contains a multitude of women, and it is time to celebrate them. ...Show more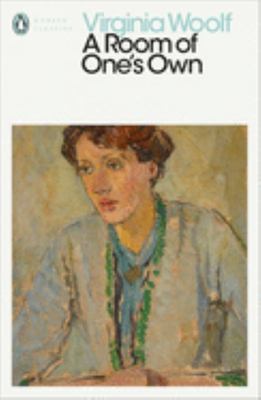 $18.00
NZD
Category: Autobiography | Series: Penguin Modern Classics Ser.
"But, you may say, we asked you to speak about women and fiction--what has that got to do with a room of one's own? I will try to explain." So begins what is widely regarded as the foundation text of feminist literary criticism, Virginia Woolf's A Room of One's Own. Probably Woolf's most readable and e ntertaining book, it was based on papers delivered at Newnham and Girton Colleges--the two women's colleges at Cambridge University. Never losing sight of her undergraduate audience, Woolf provides a brief history of women's writing in English, a scathing account of the subtle and not so subtle ways in which women have been discouraged from writing, and a recommendation for how to change matters: "a woman must have money and a room of her own if she is to write fiction." In the process, Woolf takes on women's economic disadvantages, the underfunding of women's education, the discouragement of women from certain kinds of (lucrative) work, the ways in which women are socialized into suspicion of each other, and how women participate in their own systemic oppression. Yet, in spite of these weighty subjects, A Room of One's Ownremains throughout funny, light-hearted, engaging for the novice reader while still offering "nuggets" to the worldy-wise. It is, above and beyond all else, a very model of essay writing. This Broadview edition provides a reliable text at a very reasonable price. It contains textual notes but no appendices or introduction. ...Show more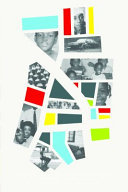 $0.00
NZD
Category: Autobiography | Series: National Book Award Winner Ser.
ANEW YORK TIMES BESTSLLER A brilliant, haunting and unforgettable memoir from a stunning new talent about the inexorable pull of home and family, set in a shotgun house in New Orleans East. In 1961, Sarah M. Broom's mother Ivory Mae bought a shotgun house in the then-promising neighborhood of New Orlean s East and built her world inside of it. It was the height of the Space Race and the neighborhood was home to a major NASA plant--the postwar optimism seemed assured. Widowed, Ivory Mae remarried Sarah's father Simon Broom; their combined family would eventually number twelve children. But after Simon died, six months after Sarah's birth, the Yellow House would become IvoryMae's thirteenth and most unruly child. A book of great ambition, Sarah M. Broom'sThe Yellow House tells a hundred years of her family and their relationship to home in a neglected area of one of America's most mythologized cities. This is the story of a mother's struggle against a house's entropy, and that of a prodigal daughter who left home only to reckon with the pull that home exerts, even after the Yellow House was wiped off the map after Hurricane Katrina.The Yellow House expands the map of New Orleans to include the stories of its lesser known natives, guided deftly by one of its native daughters, to demonstrate how enduring drives of clan, pride, and familial love resist and defy erasure. Located in the gap between the "Big Easy" of tourist guides and the New Orleans in which Broom was raised,The Yellow House is a brilliant memoir of place, class, race, the seeping rot of inequality, and the internalized shame that often follows. It is a transformative, deeply moving story from an unparalleled new voice of startling clarity, authority, and power. ...Show more
$37.00
NZD
Category: Autobiography
Between Two Worlds shares the unlikely story of how a determined young woman harnessed the America's Cup community to support 70 children and a school in land-locked East Africa.
$27.99
NZD
Category: Autobiography
A NEW YORK TIMES BESTSELLER A Daily Mail Book of the Year. A Mail on Sunday Book of the Year. Famed American actress Demi Moore at last tells her own story in a surprisingly intimate and emotionally charged memoir. For decades, Demi Moore has been synonymous with celebrity. From iconic film roles to high-profile relationships, Moore has never been far from the spotlight - or the headlines. Even as Demi was becoming the highest paid actress in Hollywood, however, she was always outrunning her past, just one step ahead of the doubts and insecurities that defined her childhood. Throughout her rise to fame and during some of the most pivotal moments of her life, Demi battled addiction, body image issues, and childhood trauma that would follow her for years - all while juggling a skyrocketing career and at times negative public perception.  As her success grew, Demi found herself questioning if she belonged in Hollywood, if she was a good mother, a good actress - and, always, if she was simply good enough. As much as her story is about adversity, it is also about tremendous resilience. In this deeply candid and reflective memoir, Demi pulls back the curtain and opens up about her career and personal life - laying bare her tumultuous relationship with her mother, her marriages, her struggles balancing stardom with raising a family, and her journey toward open heartedness. Inside Out is a story of survival, success, and surrender - a wrenchingly honest portrayal of one woman's at once ordinary and iconic life. ...Show more
$46.00
NZD
Category: Autobiography
A revelatory memoir by rock icon and legendary guitarist Peter Frampton.Do You Feel Like I Do? is the incredible story of Peter Frampton's positively resilient life and career told in his own words for the first time. His monu-mental album Frampton Comes Alive spawned three top-twenty singles and sold e ight million copies the year it was released (more than seventeen million to date), and it was inducted into the Grammy Hall of Fame in January 2020.Frampton was on a path to stardom from an early age, first as the lead singer and guitarist of the Herd and then as cofounder -- along with Steve Marriott -- of one of the first supergroups, Humble Pie. Frampton was part of a tight-knit collective of British '60s musicians with close ties to the Rolling Stones, the Beatles, and the Who. This led to Frampton playing on George Harrison's solo debut, All Things Must Pass, as well as to Ringo Starr and Billy Preston appearing on Frampton's own solo debut. By age twenty-two, Frampton was touring incessantly and finding new sounds with the talk box, which would become his signature guitar effect.Frampton remembers his enduring friendship with David Bowie. Growing up as schoolmates, crossing paths throughout their careers, and playing together on the Glass Spider Tour, the two developed an unshakable bond. Frampton also shares fascinating stories of his collaborative work with Harry Nilsson, Stevie Wonder, B. B. King, and members of Pearl Jam. He reveals both the blessing and curse of Frampton Comes Alive , opening up about becoming the cover boy he never wanted to be, his overcoming sub-stance abuse, and how he has continued to play and pour his heart into his music despite an inflammatory muscle disease and his retirement from the road.Peppered throughout his narrative is the story of his favorite guitar, the Phenix, which he thought he'd lost in a fiery plane crash in 1980. But in 2011, it mysteriously showed up again -- saved from the wreckage. Frampton tells of that unlikely reunion here in full for the first time, and why the miraculous reappearance is emblematic of his life and career as a quintessential artist. ...Show more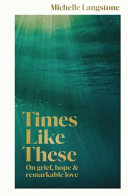 $36.99
NZD
Category: Autobiography
A stunning collection of moving and beautifully written personal essays from Michelle Langstone. 'These essays about love, loss, and memories of night voyages with her dad glow from within, like phosphorescence on the sea. Just what we need in times like these.' - Diana Wichtel 'Evocative, lyrical, sur prising, Times Like These is built from a heart that bursts out of every page.' - Toby Manhire Childhood, family, and death; anxiety and release; grief and the hope of new life: these are some of the themes that underpin Michelle Langstone's debut collection. Michelle is interested in the way the concept of identity is shaken during a major event, and in the feeling world at its most raw and intimate. These essays speak to one another across a timeline, examining her world before the death of her father, and life after his passing, when she recalibrates the shape of a universe without him. Essays on acting, fertility and IVF, and intergenerational love round out a collection that is full of candour and humour. Tender, poignant and moving, these intimate essays are perfectly formed and offer a shimmering portrait of the human condition. ...Show more