$25.00
NZD
Category: Autobiography
The best selling memoir, now in paperback!
$18.99
NZD
Category: Autobiography
A defence and celebration of the Essex Girl by the best-selling author of The Essex Serpent. Essex Girls are disreputable, disrespectful and disobedient. They speak out of turn, too loudly and too often, in an accent irritating to the ruling classes.Their bodies are hyper-sexualised and irredeemably vul gar. They are given to intricate and voluble squabbling. They do not apologise for any of this. And why should they? In this exhilarating feminist defence of the Essex girl, Sarah Perry re-examines her relationship with her much maligned home county. She summons its most unquiet spirits, from Protestant martyr Rose Allin to the indomitable Abolitionist Anne Knight, sitting them alongside Audre Lorde, Kim Kardashian and Harriet Martineau, and showing us that the Essex girl is not bound by geography. She is a type, representing a very particular kind of female agency, and a very particular kind of disdain: she contains a multitude of women, and it is time to celebrate them. ...Show more
$40.00
NZD
Category: Autobiography
It took me a lifetime to have the courage and the clarity to write my memoir. I want to tell the story of the moments - the ups and downs, the triumphs and traumas, the debacles and the dreams, that contributed to the person I am today. Though there have been countless stories about me throughout my car eer and very public personal life, it's been impossible to communicate the complexities and depths of my experience in any single magazine article or a ten-minute television interview. And even then, my words were filtered through someone else's lens, largely satisfying someone else's assignment to define me. This book is composed of my memories, my mishaps, my struggles, my survival and my songs. Unfiltered. I went deep into my childhood and gave the scared little girl inside of me a big voice. I let the abandoned and ambitious adolescent have her say, and the betrayed and triumphant woman I became tell her side. Writing this memoir was incredibly hard, humbling and healing. My sincere hope is that you are moved to a new understanding, not only about me, but also about the resilience of the human spirit. Love, Mariah ...Show more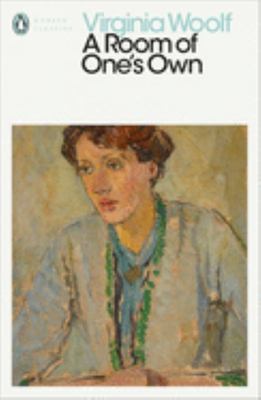 $18.00
NZD
Category: Autobiography | Series: Penguin Modern Classics Ser.
"But, you may say, we asked you to speak about women and fiction--what has that got to do with a room of one's own? I will try to explain." So begins what is widely regarded as the foundation text of feminist literary criticism, Virginia Woolf's A Room of One's Own. Probably Woolf's most readable and e ntertaining book, it was based on papers delivered at Newnham and Girton Colleges--the two women's colleges at Cambridge University. Never losing sight of her undergraduate audience, Woolf provides a brief history of women's writing in English, a scathing account of the subtle and not so subtle ways in which women have been discouraged from writing, and a recommendation for how to change matters: "a woman must have money and a room of her own if she is to write fiction." In the process, Woolf takes on women's economic disadvantages, the underfunding of women's education, the discouragement of women from certain kinds of (lucrative) work, the ways in which women are socialized into suspicion of each other, and how women participate in their own systemic oppression. Yet, in spite of these weighty subjects, A Room of One's Ownremains throughout funny, light-hearted, engaging for the novice reader while still offering "nuggets" to the worldy-wise. It is, above and beyond all else, a very model of essay writing. This Broadview edition provides a reliable text at a very reasonable price. It contains textual notes but no appendices or introduction. ...Show more
$27.99
NZD
Category: Autobiography
A NEW YORK TIMES BESTSELLER A Daily Mail Book of the Year. A Mail on Sunday Book of the Year. Famed American actress Demi Moore at last tells her own story in a surprisingly intimate and emotionally charged memoir. For decades, Demi Moore has been synonymous with celebrity. From iconic film roles to high-profile relationships, Moore has never been far from the spotlight - or the headlines. Even as Demi was becoming the highest paid actress in Hollywood, however, she was always outrunning her past, just one step ahead of the doubts and insecurities that defined her childhood. Throughout her rise to fame and during some of the most pivotal moments of her life, Demi battled addiction, body image issues, and childhood trauma that would follow her for years - all while juggling a skyrocketing career and at times negative public perception.  As her success grew, Demi found herself questioning if she belonged in Hollywood, if she was a good mother, a good actress - and, always, if she was simply good enough. As much as her story is about adversity, it is also about tremendous resilience. In this deeply candid and reflective memoir, Demi pulls back the curtain and opens up about her career and personal life - laying bare her tumultuous relationship with her mother, her marriages, her struggles balancing stardom with raising a family, and her journey toward open heartedness. Inside Out is a story of survival, success, and surrender - a wrenchingly honest portrayal of one woman's at once ordinary and iconic life. ...Show more
$32.75
NZD
Category: Autobiography
The very funny true story of three children recruited by their parents to work for ASIO in the 1950s.   Hilarious, moving and brilliantly told' - Susan Johnson'It reads like the very best of spy thrillers.' - Matthew Condon'An intimate and compelling look at an ordinary family who happen to be ASIO age nts.' - Kristina OlssonGrowing up in the 1950s, the three Doherty children were trained by their parents to memorise car number plates, to spot unusual behaviour on the street and, most important of all, to avoid drawing attention to themselves.The children became unwitting foot soldiers in Australia's battle against Soviet infiltration in the Cold War. They attended political rallies, stood watch on houses owned by communist sympathisers, and insinuated themselves into the UFO Society. In 1956 the Doherty family went on a beach holiday with Vladimir and Evdokia Petrov, the famous Soviet defectors, who were hiding from Soviet assassins.Dudley and Joan Doherty swore their children to secrecy, and for decades, they didn't even discuss among themselves the work they did for ASIO.With My Little Eye is a poignant and very funny account of a peculiar childhood in 1950s suburban Australia ...Show more
Items per page:
1 - 6 of 6