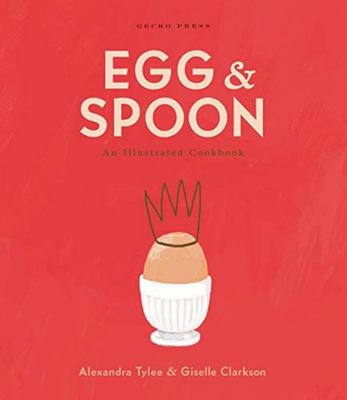 $45.00
NZD
Category: Cooking
Egg and Spoon is a beautiful illustrated cookbook for children—and adults—that celebrates imagination, confidence and the fun of cooking. A scrumptious collection for anyone who loves good healthy food— and an occasional indulgence. Here are after-school snacks, breakfast on a stick, cakes, slices and dinners. Egg and Spoon is for children learning to cook independently and families to enjoy cooking together. Much of the food is naturally gluten-free or vegan. Alexandra Tylee is the owner and chef at Pipi Café, a little pink house, cottage garden and pizza truck. Pipi celebrates eating together and taking pleasure in small things—hot chocolate in a special cup, foraged food, a boiled egg slipped into a pocket for later. Tylee trusts children to choose flavours and handle equipment in this joyful book that will set them on a lifetime love of healthy cooking and eating. Giselle Clarkson's illustrations are scrumptious and subversively playful.   ...Show more
$55.00
NZD
Category: Cooking
'Food, for me, is a constant pleasure- I like to think greedily about it, reflect deeply on it, learn from it; it provides comfort, inspiration, meaning and beauty, as well as sustenance and structure. More than just a mantra, "cook, eat, repeat" is the story of my life.' Cook, Eat, Repeat is a delicio us and delightful combination of recipes intertwined with narrative essays about food, all written in Nigella's engaging and insightful prose. Whether asking 'What is a Recipe?' or declaring 'Death to the Guilty Pleasure', Nigella's wisdom about food and life comes to the fore, with tasty new recipes that readers will want to return to again and again. 'The recipes I write come from my life, my home', says Nigella, and in this book she shares the rhythms and rituals of her kitchen through over fifty new recipes that make the most of her favourite ingredients. Dedicated chapters include 'A is for Anchovy' (a celebration of the bacon of the sea), 'Beetroot and Me', 'A Vegan Feast', a shout out for 'Brown Food', a very relatable 'How To Invite People for Dinner Without Hating Them (or Yourself)', plus new ideas for Christmas. Within these chapters are recipes for all seasons and tastes- Burnt Onion and Aubergine Dip; Butternut with Chilli, Ginger and Beetroot Yoghurt Sauce; Brown Butter Colcannon; Spaghetti with Chard and Anchovies; Beef Cheeks with Port and Chestnuts; Oxtail Bourguignon; and Wide Noodles with Lamb in Aromatic Broth, to name a few. Those with a sweet tooth will delight in Rhubarb and Custard Trifle; Chocolate Peanut Butter Cake; Rice Pudding Cake; and Cherry and Almond Crumble.     ...Show more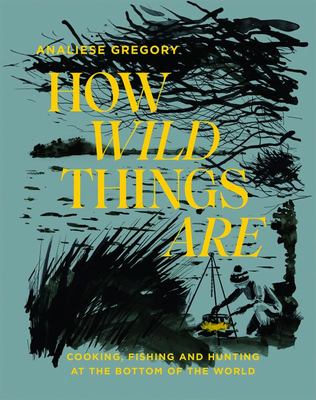 $50.00
NZD
Category: Cooking
One young chef's ode in recipes and words to the isolated, Australian island-state at the bottom of the world.   How Wild Things Are celebrates nature and the slow food life on the rugged and sometimes wild island of Tasmania. When chef Analiese Gregory relocated after years of pushing through her anxi ety and cooking in high-end restaurants, she found a new rhythm to the days she spent hunting, fishing, cooking, and foraging--a girl's own adventure at the bottom of the world. With more than 50 recipes, including cheese making and charcuterie, interwoven with Analiese's thoughtful narrative and accompanied by stunning photography, it is also a window into the joys of travel, freedom, vulnerability, and the perennial search for meaning in what we do. This is a blueprint for how to live, as much as how to cook. ...Show more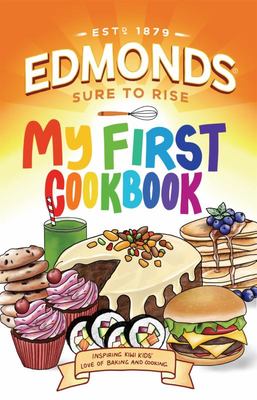 $25.00
NZD
Category: Cooking
Become the champion-pikelet-maker, an expert-afghan-baker or an award-winning-pizza-creator. With the iconic illustrated step-by-step layout of the original Edmonds Junior Cookbook, you'll find it super easy to learn to cook these classic New Zealand recipes. From breakfast through to dessert and all t he meals and snacks in between, this collection of over 90 recipes will be the beginning of a life long love of baking and cooking. ...Show more
$55.00
NZD
Category: Cooking
Award-winning cook Anna Jones blazes the trail again for how we all want to cook now: quick, sustainably and stylish. In her exciting new book, One, the 'queen of the greens' gives over 150 recipes alongside dozens of ideas for super-quick one-pan, one-tray suppers. You can travel the world weekly from your kitchen with dishes such as: Persian noodle soup; Korean carrot and sesame pancakes; African peanut stew; baked dahl with tamarind-glazed sweet potato; and halloumi, mint, lemon and caramelised onion pie.   With recipes for every occasion from a weeknight tahini broccoli on toast to the puddings and feasts, these inventive and varied recipes will become kitchen staples. All delicious, whether made vegetarian or vegan, Anna also helps you to reduce waste, use leftovers and make your kitchen plastic free. This book is good for you, your pocket and for the planet. ...Show more
$45.00
NZD
Category: Cooking
Sophie Steevens shares her favourite plant-based recipes and describes how she reversed a serious autoimmune disease by eating a completely plant-based diet. Four years on, she has fully recovered, her family have also embraced this lifestyle and they are all thriving.
$65.00
NZD
Category: Food / Wine
Monique Fiso is a modern-day food warrior, taking Māori cuisine to the world. After years overseas in Michelin-star restaurants, Monique returned to Aotearoa to begin Hiakai, an innovative pop-up venture that's now a revered, award-winning restaurant in Wellington. Monique has also gone on to feature o n Netflix's 'The Final Table', alongside 19 other international chefs, with Hiakai being lauded by the Wall Street Journal, New York Times, Los Angeles Times, National Geographic, Forbes and TIME magazine, which named Hiakai in 2019 as one of the '100 Greatest Places' in the world. This book is just as unforgettable - ranging between history, tradition and tikanga, as well as Monique's personal journey of self-discovery, it tells the story of kai Māori, provides foraging and usage notes, an illustrated ingredient directory, and over 30 breath-taking recipes that give this ancient knowledge new life. Hiakai offers up food to behold, to savour, to celebrate. ...Show more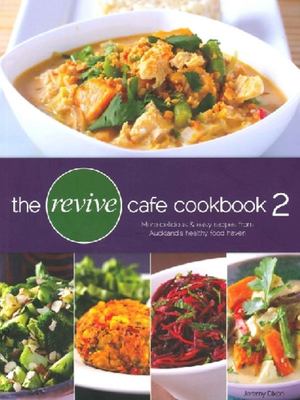 $29.99
NZD
Category: Cooking
Inside this cookbook you will find more great recipes from the Revive Cafe that you can cook at home. Revive's delicious vegetarian food contains whole grains, plant-based protein, fresh produce and virtually no processed sugars or flours. The majority of the dishes are also dairy and gluten free.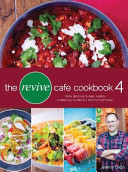 $29.99
NZD
Category: Cooking
Description: Following on from the first three Revive Cookbooks, this book features even more healthy and delicious recipes inspired by the Revive Cafes. Inside you will find a new "sides" section plus even more new recipes. Revive's delicious vegetarian food contains whole grains, plant-based protein, fresh produce and virtually no processed sugars or flours. All recipes in this book are dairy and egg free and most are gluten free. 7 mouth-watering sections: Salads, Hotpots & Stir Fries, Main Meals, Soups, Sides, Sweet Things, Flavour Boosters. Equipped with these great recipes and a little planning, you will discover that preparing healthy food is easier than you thought! This cookbook contains: 78 new delicious recipes, All with colour photographs, Featured ingredients and Step-by-Step cooking charts so you can make your own healthy Mexican meals, burgers and dessert pies. ...Show more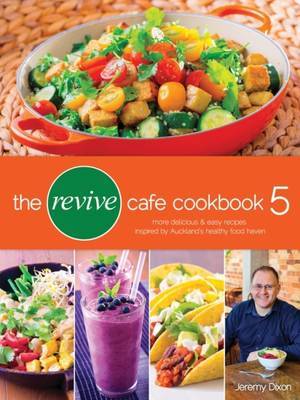 $60.00
NZD
Category: Cooking
7 WAYS TO REINVENT YOUR FAVOURITE INGREDIENTS WITH MORE THAN 120 NEW, EXCITING AND TASTY RECIPES Jamie's looked at the top ingredients we buy week in, week out. We're talking about those meal staples we pick up without thinking - chicken breasts, salmon fillets, mince, eggs, potatoes, broccoli, mushroo ms, to name but a few. We're all busy, but that shouldn't stop us from having a tasty, nutritious meal after a long day at work or looking after the kids. So, rather than trying to change what we buy, Jamie wants to give everyone new inspiration for their favourite supermarket ingredients. Jamie will share 7 achievable, exciting and tasty ways to cook 18 of our favourite ingredients, and each recipe will include a minimal amount of ingredients. Across the book, at least 70% of the recipes will be everyday options from both an ease and nutritional point of view, meaning you're covered for every day of the week. With everything from fakeaways and traybakes to family and freezer favourites, you'll find bags of inspiration to help you mix things up in the kitchen. Step up, 7 WAYS, the most reader-focused cookbook Jamie has ever written. ...Show more