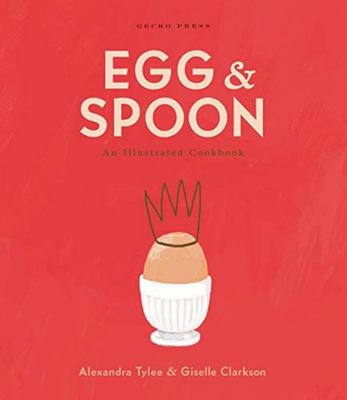 $45.00
NZD
Category: Cooking
Egg and Spoon is a beautiful illustrated cookbook for children—and adults—that celebrates imagination, confidence and the fun of cooking. A scrumptious collection for anyone who loves good healthy food— and an occasional indulgence. Here are after-school snacks, breakfast on a stick, cakes, slices and dinners. Egg and Spoon is for children learning to cook independently and families to enjoy cooking together. Much of the food is naturally gluten-free or vegan. Alexandra Tylee is the owner and chef at Pipi Café, a little pink house, cottage garden and pizza truck. Pipi celebrates eating together and taking pleasure in small things—hot chocolate in a special cup, foraged food, a boiled egg slipped into a pocket for later. Tylee trusts children to choose flavours and handle equipment in this joyful book that will set them on a lifetime love of healthy cooking and eating. Giselle Clarkson's illustrations are scrumptious and subversively playful.   ...Show more
$55.00
NZD
Category: Cooking
'Food, for me, is a constant pleasure- I like to think greedily about it, reflect deeply on it, learn from it; it provides comfort, inspiration, meaning and beauty, as well as sustenance and structure. More than just a mantra, "cook, eat, repeat" is the story of my life.' Cook, Eat, Repeat is a delicio us and delightful combination of recipes intertwined with narrative essays about food, all written in Nigella's engaging and insightful prose. Whether asking 'What is a Recipe?' or declaring 'Death to the Guilty Pleasure', Nigella's wisdom about food and life comes to the fore, with tasty new recipes that readers will want to return to again and again. 'The recipes I write come from my life, my home', says Nigella, and in this book she shares the rhythms and rituals of her kitchen through over fifty new recipes that make the most of her favourite ingredients. Dedicated chapters include 'A is for Anchovy' (a celebration of the bacon of the sea), 'Beetroot and Me', 'A Vegan Feast', a shout out for 'Brown Food', a very relatable 'How To Invite People for Dinner Without Hating Them (or Yourself)', plus new ideas for Christmas. Within these chapters are recipes for all seasons and tastes- Burnt Onion and Aubergine Dip; Butternut with Chilli, Ginger and Beetroot Yoghurt Sauce; Brown Butter Colcannon; Spaghetti with Chard and Anchovies; Beef Cheeks with Port and Chestnuts; Oxtail Bourguignon; and Wide Noodles with Lamb in Aromatic Broth, to name a few. Those with a sweet tooth will delight in Rhubarb and Custard Trifle; Chocolate Peanut Butter Cake; Rice Pudding Cake; and Cherry and Almond Crumble.     ...Show more
$45.00
NZD
Category: Cooking
Sophie Steevens shares her favourite plant-based recipes and describes how she reversed a serious autoimmune disease by eating a completely plant-based diet. Four years on, she has fully recovered, her family have also embraced this lifestyle and they are all thriving.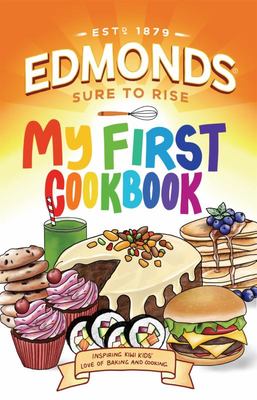 $25.00
NZD
Category: Cooking
Become the champion-pikelet-maker, an expert-afghan-baker or an award-winning-pizza-creator. With the iconic illustrated step-by-step layout of the original Edmonds Junior Cookbook, you'll find it super easy to learn to cook these classic New Zealand recipes. From breakfast through to dessert and all t he meals and snacks in between, this collection of over 90 recipes will be the beginning of a life long love of baking and cooking. ...Show more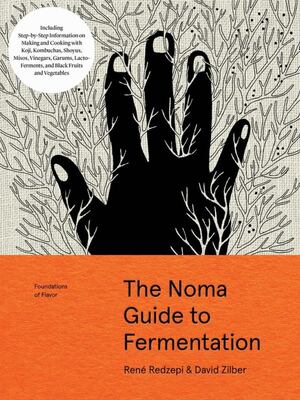 $75.00
NZD
Category: Cooking | Series: Foundations of Flavor Ser.
A New York Times Best Cookbook of Fall 2018​ At Noma--four times named the world's best restaurant--every dish includes some form of fermentation, whether it's a bright hit of vinegar, a deeply savory miso, an electrifying drop of garum, or the sweet intensity of black garlic. Fermentation is one of the foundations behind Noma's extraordinary flavor profiles. Now René Redzepi, chef and co-owner of Noma, and David Zilber, the chef who runs the restaurant's acclaimed fermentation lab, share never-before-revealed techniques to creating Noma's extensive pantry of ferments. And they do so with a book conceived specifically to share their knowledge and techniques with home cooks. With more than 500 step-by-step photographs and illustrations, and with every recipe approachably written and meticulously tested, The Noma Guide to Fermentation takes readers far beyond the typical kimchi and sauerkraut to include koji, kombuchas, shoyus, misos, lacto-ferments, vinegars, garums, and black fruits and vegetables. And--perhaps even more important--it shows how to use these game-changing pantry ingredients in more than 100 original recipes. Fermentation is already building as the most significant new direction in food (and health). With The Noma Guide to Fermentation, it's about to be taken to a whole new level. ...Show more
$60.00
NZD
Category: Cooking
7 WAYS TO REINVENT YOUR FAVOURITE INGREDIENTS WITH MORE THAN 120 NEW, EXCITING AND TASTY RECIPES Jamie's looked at the top ingredients we buy week in, week out. We're talking about those meal staples we pick up without thinking - chicken breasts, salmon fillets, mince, eggs, potatoes, broccoli, mushroo ms, to name but a few. We're all busy, but that shouldn't stop us from having a tasty, nutritious meal after a long day at work or looking after the kids. So, rather than trying to change what we buy, Jamie wants to give everyone new inspiration for their favourite supermarket ingredients. Jamie will share 7 achievable, exciting and tasty ways to cook 18 of our favourite ingredients, and each recipe will include a minimal amount of ingredients. Across the book, at least 70% of the recipes will be everyday options from both an ease and nutritional point of view, meaning you're covered for every day of the week. With everything from fakeaways and traybakes to family and freezer favourites, you'll find bags of inspiration to help you mix things up in the kitchen. Step up, 7 WAYS, the most reader-focused cookbook Jamie has ever written. ...Show more
$40.00
NZD
Category: Cooking
'To Asia, With Love is my homecoming, a joyous return to the humble, yet deeply nurturing flavours and meals of my childhood as a Chinese girl born in Australia. It is also a celebration of the exciting and delicious possibilities of modern Asian cooking.' In To Asia, With Love, Hetty McKinnon shows hom e cooks how to create big-flavoured vegetarian (and often vegan) Asian dishes using the simplest of everyday ingredients. Recipes range from the traditional - salt and pepper eggplant, red curry laksa, congee, a perfectly simple egg, pea and ginger fried rice - to Hetty's uniquely modern interpretations, such as buttery miso vegemite noodles, stir-fried salt and vinegar potatoes, cacio e pepe udon noodles and grilled wombok caesar salad with wonton crackers. All share an emphasis on seasonal vegetables and creating irresistible Asian(ish) flavours using pantry staples. Whether it's a banh mi turned into a salad, a soy-sauce-powered chocolate brownie or a rainbow guide to eating dumplings by the season, this is Asian home cooking unlike anything you've experienced before. ...Show more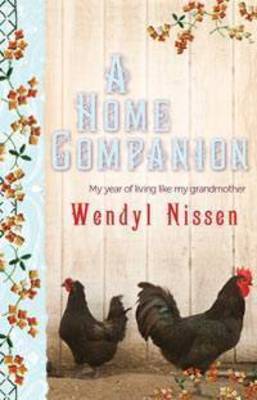 $28.00
NZD
Category: Cooking
Wendyl Nissen's year-long journey towards self-sufficiency. The book details each home discovery as it happens - both the triumphs and the disasters - while Wendyl slowly sheds her corporate life. A Home Companion is the book for any woman who finds herself yearning to get her hands covered in soil and become a green goddess. ...Show more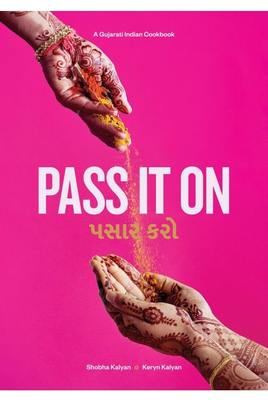 Pass It On
by Shobha Kalyan & Keryn Kalyan
$60.00
NZD
Category: Cooking
Mouth watering authentic recipes passed down through family generations from Gujarat in India, to New Zealand. The Gujarati cuisine bursts with delicious aromatic and vibrant flavours that pop and dance on your palate and will keep you coming back for more. Created by mother and daughter, Shobha Kalyan and Keryn Kalyan, Pass It On features over 100 recipes with colourful food photography, showcasing the delicious food and bright culture ofGujarat. There's something for everyone with recipes for Traditional Curries, Rotli Bread, Samosas, Bombay Mix, Spiced Barbecue Charcoal Lamb Kebabs, Chutneys, Masala Chai, Mango Kulfi and so much more. It's also full of tips and tricks for Gujarati cooking techniques, and secret recipes to make your own aromatic spice grinds from scratch. Pass It On also tells a story of Shobha's family being one of the first Gujaratis to arrive in New Zealand, and how she and her family learnt to cook through their senses rather than following a written recipe. Now that these recipes are documented in this cookbook, authenticity will be preserved as generations continue. This stunning new cookbook is one that will definitely spice up your bookshelf! ...Show more
$55.00
NZD
Category: Cooking
Nigella Lawson's How to Be a Domestic Goddess is about not only baking, but the enjoyment of being in the kitchen, taking sensuous pleasure in the entire process, and relishing the outcome. Nigella's deliciously reassuring and mouthwatering cookbook demonstrates that it's not terribly difficult to bake a batch of muffins or a layer cake, but the appreciation and satisfaction they bring are disproportionately high. At last, a book that understands our anxieties, feeds our fantasies, and puts cakes, pies, pastries, breads, and biscuits back into our own kitchens. ...Show more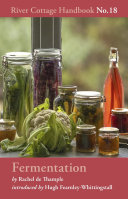 $43.00
NZD
Category: Cooking | Series: River Cottage Handbook Ser.
In Fermentation, Rachel de Thample shines a light on one of the oldest methods of preserving food, which is just as relevant today, and shows you how to produce delicious and health-boosting ferments in your own kitchen. There are more than 80 simple recipes to make everything from sauerkraut and sourd ough, kimchee and kombucha, to pickles and preserves, accompanied by thorough explanations of how the fermenting process works. With little more than yeast and bacteria, salt and time, a whole realm of culinary possibilities opens up.   With an introduction by Hugh Fearnley-Whittingstall and plenty of helpful step-by-step photographs, this book will bring the art of fermentation to your kitchen. ...Show more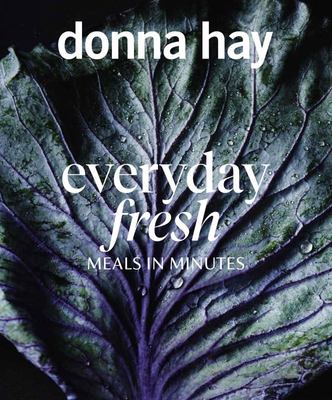 $50.00
NZD
Category: Cooking
From Australia's bestselling and most trust cook comes a stunning new book featuring super-fresh, super-fast recipes to help you feel nourished and energised ... and ready to savour life. 'One of the questions I get asked most frequently is if I still cook at home. The answer is yes. Absolutely. As oft en as possible.'There are days when it feels as though there's barely time to eat dinner, let alone prepare it. Donna knows on days like these, we all need a little Everyday Fresh in our lives. We all want to create delicious meals packed with flavour and everything that's good for us, with a minimum of fuss. And that's exactly what Donna Hay delivers. 'Simple made special' is the foundation of almost every recipe Donna has ever written. She's all about the classics, but also about a flexible, fresher approach to eating. She's constantly on the lookout for ways to make something easier, healthier, quicker or a little more on-trend - and she also loves a cheat, a quick-fix or anything that can be made in one bowl, that still tastes great. 'If I can create a dish that makes someone feel better because it's mouth-wateringly delicious, packed with nourishing vegetables, or helps them bring a little more balance to their life - that's success!' ...Show more