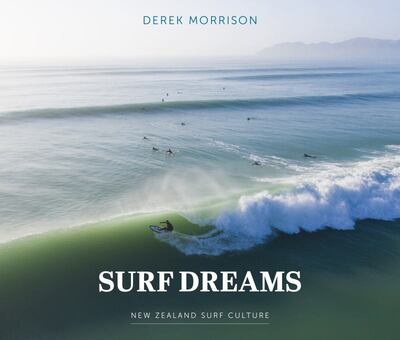 $50.00
NZD
Category: NZ Non-Fiction
From Ahipara in the north to Riverton in the south - Derek Morrison has surfed and photographed the best spots up and down the country. In this spectacularly illustrated book, he presents 15 major surfing communities and those who live there and who live to surf (Ahipara, Tutukaka, Piha, Whangamata, Mt Maunganui, Raglan, Taranaki, Gisborne, Lyall Bay, Kaikoura, Westport, Greymouth, Sumner, Dunedin, Riverton). The characters, the competitions, the breaks, the communities, the dream lifestyles. A foreword by legendary surfer and surfboard designer and maker Roger Hall looks at surfing culture and its importance to Kiwis. ...Show more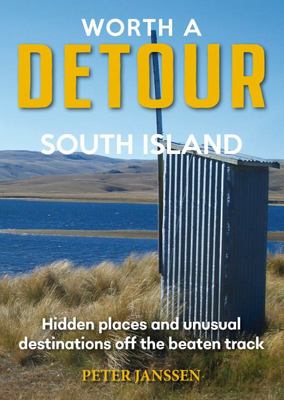 $40.00
NZD
Category: NZ Non-Fiction
Travel writer Peter Janssen has travelled extensively around the North and South Island and in each volume he shares special quirky experiences and sublime scenery that are known to locals but are most often bypassed by visitors heading to better-known attractions. Avoid the mass of tourists and stroll empty beaches, experience unusual sights and adventures and uncover the other side of New Zealand's history and landscape with this comprehensive guidebook. Divided into geographic areas of the South Island, each entry includes descriptions, history, directions, addresses and contact phone numbers where relevant. Colour sections of photographs bring the text to life and location maps help plan your itinerary. ...Show more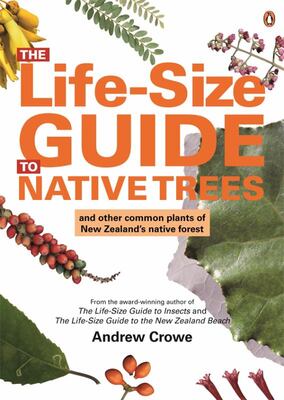 $25.00
NZD
Category: NZ Non-Fiction | Series: The Life-Size Guide to...
Identifying native trees and other common plants of New Zealand's native forest can be fun for all the family with this new pictorial guide. Match leaves, flowers, seeds, berries and bark against beautiful, life-sized photographs for fast, accurate identification. Written by one of New Zealand's foremos t writers on native plants, The Life-Size Guide offers a new opportunity to explore and enjoy the natural world of our native plants. ...Show more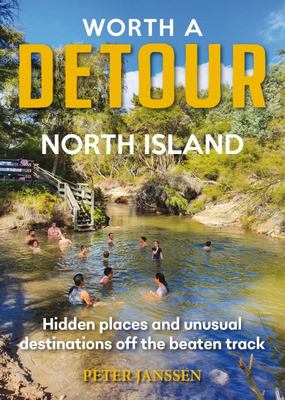 $40.00
NZD
Category: NZ Non-Fiction
Travel writer Peter Janssen has travelled extensively around the North and South Island and in each volume he shares special quirky experiences and sublime scenery that are known to locals but are most often bypassed by visitors heading to better-known attractions. Avoid the mass of tourists and stroll empty beaches, experience unusual sights and adventures and uncover the other side of New Zealand's history and landscape with this comprehensive guidebook. Divided into geographic areas of the North Island, each entry includes descriptions, history, directions, addresses and contact phone numbers where relevant. Colour sections of photographs bring the text to life and location maps help plan your itinerary. ...Show more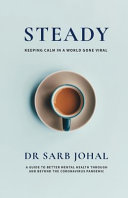 $40.00
NZD
Category: NZ Non-Fiction
How do you deal with uncertainty and anxiety when your world is upended by the coronavirus pandemic? Dr Sarb Johal, an expert in emergency management and disaster psychology, had to answer that question for an entire country as he helped develop the world-leading response that saw Covid-19 stamped out by the 'team of five million' in his home country of New Zealand. The lessons, which we can all apply in our daily lives, are in this timely book. Full of easy-to-follow, practical tools and tips, Steady can get you through any crisis or change of circumstance with your mental health intact. You'll learn how to deal with uncertainty; the psychological impact of empathy — both on ourselves when we offer it, and to those who receive it; along with practical ideas around introducing structure into your life and how this can help reduce stress and contain feelings of panic. Steady is for anyone wanting to strengthen their capacity to ride the possible coming waves of Covid-19 — as well as life's general ups and downs — with more calm, ease and a sense of groundedness. 'Following Dr Sarb Johal on social media has been my calm port in the pandemic storm. Now he's pulled all his gems together into a fascinating and very readable book. In Steady, Dr Johal draws on his 30 years of experience as a psychologist to offer evidence-based tips to help us all get through the pandemic.  — Dr Siouxsie Wiles, Microbiologist & Associate Professor at the University of Auckland ...Show more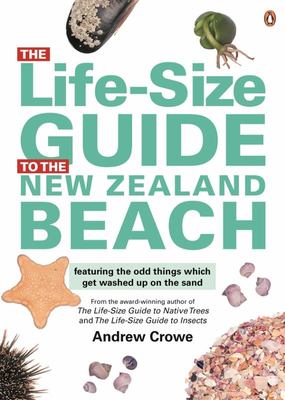 $25.00
NZD
Category: NZ Non-Fiction | Series: The Life-Size Guide to...
Join Andrew Crowe in solving the mysteries of beachcombing. The puzzling flotsam and jetsam - both common and strange - is shown here and explained with clear, life-size colour photographs. Besides providing a simple introduction to New Zealand geology, this book's new approach to the beach shows: *Pebb les and sand from around the country *How to recognise common animal tracks found in the sand *Jellyfish, starfish, crabs and bones from the sea *Eggs from the sea and invertebrates living in the sand *Seaweed, plant wash-ups and even common rubbish pollution Part of Andrew Crow's original award-winning Life-Size Guide series, this book is designed to be both simple and practical for all the family. ...Show more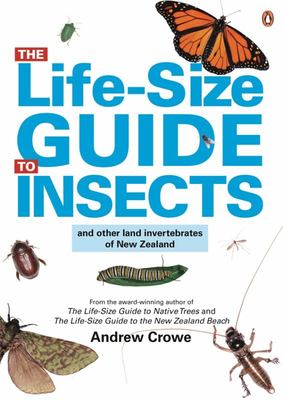 $25.00
NZD
Category: NZ Non-Fiction | Series: The Life-Size Guide to...
Identifying New Zealand's insects, spiders and other land invertebrates is made simple with this new guide. Over 300 life-size colour photographs make it fun for all the family to learn more about the natural world of New Zealand.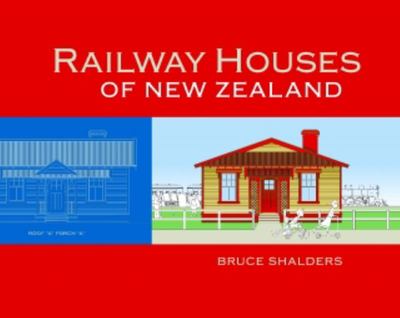 $49.99
NZD
Category: NZ Non-Fiction
The previously untold story of New Zealand's iconic railway houses, of which more than 3,700 are dotted around the New Zealand landscape. As New Zealand Railways pushed the rail network about New Zealand, opening new country for development, a challenge presented itself to house railwaymen in country ar eas where infrastructure didn't exist or was newly formed. Railways only alternative was to construct houses for their employees. Initially part of the Public Works Department responsibilities, eventually an Architectural Branch within New Zealand Railways was formed under George Troup. This development lead to new designs of railway houses, a design that was to become symbolic in the New Zealand landscape.  ...Show more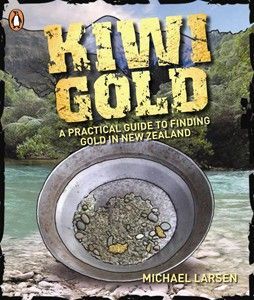 $17.99
NZD
Category: NZ Non-Fiction
Gold 'fossiking' is an age-old tradition in New Zealand and an activity that has shaped New Zealand's history. A couple of recent gold finds in New Zealand and Australia have generated a renewed interest gold panning and created a new generation of amateur gold enthusiasts to join the faithful who alrea dy enjoy the activity of fossiking for gold. There are over forty sites in New Zealand where one can pan for gold without a licence. Kiwi Gold focuses on these mini goldfields, describing in detail where they are, how to get to them and what to do when you get there. Contains detailed maps of both the sites and the picturesque tracks and paths that access them. First published September 2007. ...Show more
$34.99
NZD
Category: NZ Non-Fiction | Series: Travel Guide
Lonely Planet: The world's leading travel guide publisher Lonely Planet's New Zealand's South Island is your passport to the most relevant, up-to-date advice on what to see and skip, and what hidden discoveries await you. Kayak and swim the crystal-clear waters of glorious Abel Tasman National Park; cru ise through a world-renowned collage of waterfalls, verdant cliffs and peaks, and dark cobalt waters in Milford Sound; and hike on the Fox Glacier to see crazy valleys and spectacular ice flows. All with your trusted travel companion. Get to the heart of New Zealand's South Island and begin your journey now Inside Lonely Planet's New Zealand's South Island Color maps and images throughoutHighlights and itineraries help you tailor your trip to your personal needs and interestsInsider tips to save time and money and get around like a local, avoiding crowds and trouble spotsEssential info at your fingertips - hours of operation, phone numbers, websites, transit tips, pricesHonest reviews for all budgets - eating, sleeping, sightseeing, going out, shopping, hidden gems that most guidebooks missCultural insights provide a richer, more rewarding travel experience - covering history, people, music, landscapes, wildlife, cuisine, politicsCovers Marlborough & Nelson, The West Coast, Christchurch & Canterbury, Dunedin & Otago, Queenstown & Wanaka, Fiordland & SouthlandThe Perfect Choice: Lonely Planet's New Zealand's South Island is our most comprehensive guide to the South Island, and is perfect for discovering both popular and offbeat experiences. Looking for wider coverage? Check out Lonely Planet's New Zealand for a comprehensive look at all the country has to offer. About Lonely Planet: Lonely Planet is a leading travel media company and the world's number one travel guidebook brand, providing both inspiring and trustworthy information for every kind of traveler since 1973. Over the past four decades, we've printed over 145 million guidebooks and grown a dedicated, passionate global community of travelers. You'll also find our content online, and in mobile apps, video, 14 languages, nine international magazines, armchair and lifestyle books, ebooks, and more.   ...Show more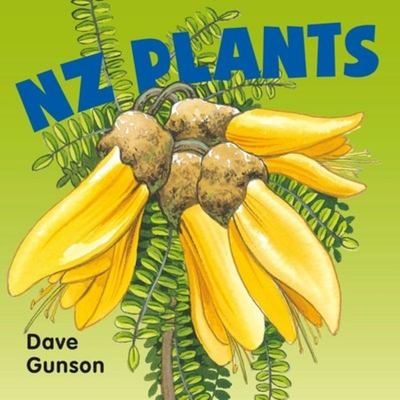 $15.00
NZD
Category: NZ Non-Fiction
Bright colourful backgrounds and realistic illustrations make this board book a perfect introduction to the natural world of New Zealand plants for young children. Including trees, shrubs, climbers, grasses, flaxes and ferns, children will recognise flowers and foliage found in theireveryday environment . Trees are shown with figures drawn to scale for additional reference. English and Maori names are included forevery plant and an accompanying board book, NZ Shore and Sea, brings the board book series to four titles now available for parents wanting to explore New Zealand's natural world with their children.Dave Gunson's engaging illustration style is a proven winner with young children. ...Show more