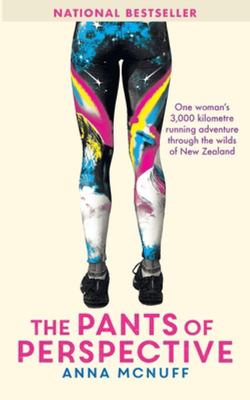 $28.00
NZD
Category: Sports
Anna is an endurance athlete, adventurer and mischief maker. Once upon a time she represented Great Britain at rowing, but after 'retiring' in her mid twenties, she began darting around the world on the hunt for new and exciting endurance challenges. Named by The Guardian as one of the top female advent urers of our time, Condé Nast Traveller also recently included her in a list of the 50 most influential travellers in the world. In 2013 Anna cycled a beautiful Pink bicycle 11,000 miles through each and every state of the USA, from Alaska to Hawaii. Pedalling up to 130 miles a day for 6 months, solo and unsupported, she encountered blizzards, floods and temperatures as low at minus 15C. In January 2015, with no previous experience as a long distance runner, Anna set out on a 2,000 mile run along New Zealand's Te Araroa trail. Travelling alone for 148 days, she moved through forests, along ridge-lines, over mountain passes, along beaches and across swollen rivers. Running up to 32 miles in a day, she carried all of her belongings in a backpack that was often as heavy at 20kgs. By June 2015 she had become the first person, male or female, to run then length of the country entirely unsupported. In October 2016, Anna began a journey to cycle along the spine of the largest mountain range in the world: The Andes. By the time she returned to the UK in April 2017 she had pedalled through some of South America's most remote and inhospitable regions, and ascended over 100,000 metres on a bike – more than 11 times the height of Everest. Much closer to home, she has also spent a month cycling across Europe directed entirely by social media, run the length of Hadrian's wall dressed as a Roman Soldier, and the length of the Jurassic Coast, dressed as a dinosaur. As you do. Passionate about the positive impact that adventure and sport can have on the lives of youngsters, Anna uses her human-powered journeys as a platform to inspire and enable kids to get outside, and get exploring. ...Show more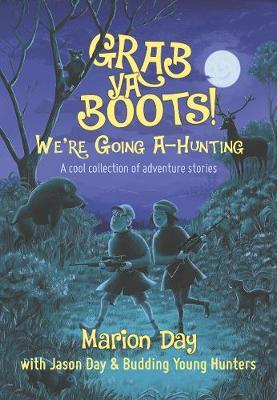 $25.00
NZD
Category: Adventure
Marion teams up with her hunting-mad son, Jason, and young Kiwi hunters to present an exciting collection of sporting and adventure stories, poems and 'a million things hunters should know'. Grab ya Boots will suit any intermediate child who loves the outdoors and loves adventure but who doesn't like to read a whole book. Some of the most heart-warming tales are about the unconditional love between a hunter and their dog. The book is illustrated with photographs, and quirky sketches by West Coast artist Robyn Hoglund. Each yarn might be true or partly true, or totally made up, and a cartoon story has been thrown in for good measure. There's a bit of fishing - like the great snapper story - and the tragedy of twin hunters who, like their grandfather, 'pass it on'. And even an unusual myth relating to possum fur and an African hunt. Most exciting and fresh are stories straight from the pens of our young huntsmen, every one with a photograph of them with their quarry. Grab Ya Boots! encourages children to put away their mobile phones, unplug themselves from technology and read. As they do, they'll be transported into the world of brave, bold, courageous, fearful and funny stories - even jokes. They'll be entertained and enthralled, and when they are finished, you can bet on them rushing outside to grab their boots. ...Show more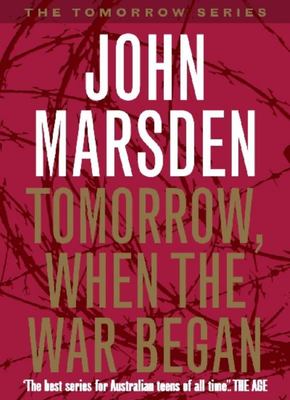 $20.00
NZD
Category: Young Adult | Series: Tomorrow Ser.
World War III becomes an unstoppable reality in the action-packed first installment of the Tomorrow series--an international bestseller in an eye-catching new paperback.   When Ellie and her friends go camping, they have no idea they're leaving their old lives behind forever. Despite a less-than-tragic food shortage and a secret crush or two, everything goes as planned. But a week later, they return home to find their houses empty and their pets starving. Something has gone wrong--horribly wrong. Before long, they realize the country has been invaded, and the entire town has been captured--including their families and all their friends.Ellie and the other survivors face an impossible decision: They can flee for the mountains or surrender. Or they can fight. ...Show more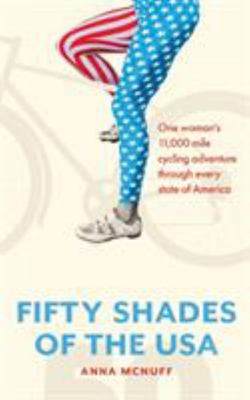 $20.00
NZD
Category: Fiction | Series: The tomorrow series
The Other Side of Dawn is the long-awaited, riveting, final title in the Tomorrow series about a group of teenagers in war-torn Australia. Since their home was invaded by enemy soldiers and transformed into a war zone, Ellie and her friends have been fighting for their lives. They have learned survival skills out of necessity and taken care of each other through impossibly dark times. Now, with a roar like a train in a tunnel, the war has entered its final days. There's no more sitting around, no more waiting. There's only fast decisions, fast action, fast thinking--and no room to get it wrong. As the enemy forces close in on their hideout in Hell, Ellie, Fi, Homer, Lee, and Kevin, and their adopted group of orphaned children, find themselves facing the last chapter of their struggle for freedom. But it may just be the most dangerous yet. And not everyone will survive. ...Show more
$25.00
NZD
Category: Adventure
Lone-adventurer Tim Cope travelled the entire length of the Eurasian steppe on horseback, from the ancient capital of Mongolia to the Danube River in Hungary. This formidable 6,000-mile journey took three years to complete. It is a journey that has not been completed successfully since the days of Gengh is Khan. Trekking through wolf-infested plateaus, down into deep forests and up over glaciers, across sub-zero barren landscapes, scorching deserts and through treacherous mountain passes, Cope travelled deep into the heart of the nomadic way of life that has dominated the Eurasian steppe for thousands of years. Alone, except for a trusted dog (and a succession of thirteen horses, many stolen along the way), he encountered incredible hospitality from those who welcomed him on his journey - a tradition that is the linchpin of human survival on the steppe. With WC the Kazakh aphorism 'To understand the wolf, you must put the skin of a wolf on and look through its eyes' playing constantly in his thoughts, Cope became immersed in the land and its people, moving through both space and time as witness to the rich past and to the often painful complexities of present-day life still recovering from Soviet rule. On the Trail of Genghis Khan is a tale of survival, adventure and discovery set in a fascinating and politically volatile ...Show more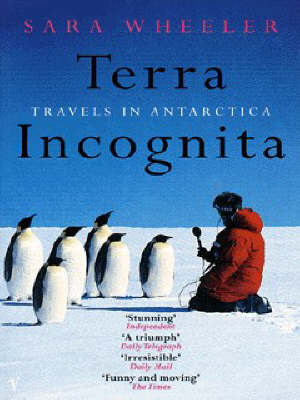 $28.00
NZD
Category: Adventure
After writing two highly praised travel books, Sara Wheeler was invited by the American government to be the 1994 'Writer in Residence at the US South Pole Station'. She spent six weeks at the pole and on the edge of the infamous Ross Ice Shelf which finally defeated Fiennes and Stroud in their recent u nsupported Antarctic crossing. She then joined the British Antarctic Survey for a month on the other side where oil and minerals are rich but too expensive to extract. She looked at how people live on the bases and how the landscape affects them. For her, Antarctica functions as Patagonia did for Bruce Chatwin, the myths and history carrying as much import as the ration of two two-minute showers a week or how the inhabitants let off steam and avoid hating each other in confined quarters. ...Show more
$20.00
NZD
Category: Young Adult | Series: Tomorrow,when the war began
It's tough surviving in Hell. But sometimes Hell can be a haven. Their country has been invaded. Their homes have been occupied by strangers--or destroyed. Their families are facing death at the hands of a merciless enemy. But one group of teenagers--fugitives in a remote valley--will never give in. No t without a fight. But sometimes courage demands too high a price.... ...Show more
$20.00
NZD
Category: Fiction | Series: Tomorrow Ser.
In the penultimate installment of the internationally bestselling Tomorrow series, Ellie and her friends look after a gang of orphans whose wild behavior reveals the true impact of war.   Amidst a brutal war with no end in sight, Ellie and her four remaining friends discover that their hidden refuge b ecomes a crowded place when they decide to care for an uncooperative crew of orphans. Things only get worse when Ellie and Homer learn that mysterious visitors have discovered their sanctuary. Has the enemy found them out?   Five ordinary teens brave the worst in this electrifying continuation of their battle to stay safe and sane in a war zone that was once their home. ...Show more
$24.00
NZD
Category: Adventure | Series: Vintage Voyages Ser.
VINTAGE VOYAGES- A world of journeys, from the tallest mountains to the depths of the mind What begins as the record of a journey on foot through coastal East Anglia becomes the great, constellated story of people and cultures past and present- of Chateaubriand, Thomas Browne, Swinburne and Conrad, of fishing fleets, skulls and silkworms. A rich meditation on the past via a melancholy trip along the Suffolk coast, The Rings of Saturn is an intricately patterned and haunting book on the transience of all things human. ...Show more