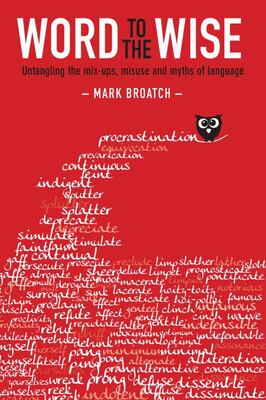 $30.00
NZD
Category: Languages
Even the best wordsmiths can find themselves tripping over words that are commonly misused, mixed up or misspelled. Most of us have suffered the embarrassment of suddenly discovering that they have been using or spelling a word wrong for years, or, in some cases, their entire life. This useful reference untangles the mix-ups and misuses of language so that you can ensure you've got the word you're looking for, whether it's 'taught', 'taut', 'tort' or 'torte'. With definitions, examples of how to sharpen up text and improve your writing, lists of useful social media abbreviations and a discussion of unusual plurals, this playful look at the often bizarre and frustrating English language has got you covered. Word to the Wise will help you get your word use straight, whether you're writing a book, blog, email or text message. ...Show more
$16.98
NZD
Category: Languages | Series: Collins Visual Dictionaries Ser.
Use your senses to learn the most important words and phrases in Mandarin Chinese With colorful images and a free audio download, this attractive and practical guide to Chinese language and culture helps you find what you need quickly and easily. Also contains a Chinese-English and English-Chinese Index . Everyday words are arranged by theme with attractive, up-to-date images to guide you.Each topic presents the most practical phrases to support your first steps in Mandarin Chinese. Download the audio to follow and practise each word and phrase. Helpful cultural and country information is included to enhance your appreciation of China and its people. ...Show more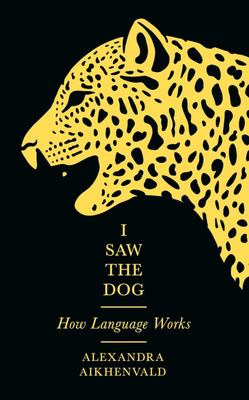 $33.00
NZD
Category: Languages
A leading expert draws on a lifetime of fieldwork to reveal the mysteries and magic of language.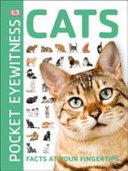 $13.00
NZD
Category: Languages | Series: Pocket Eyewitness Ser.
A true cat-alogue of more than 100 feline breeds and cross-breeds adorn the pages of this mini-encyclopedia, which packs a whole lot of information into your pocket! Along with a photo of each breed, discover the facts and stats of each cat, including its size, where the breed originated, colours and m arkings, and unusual features or behaviours. You'll soon be able to tell apart a Burmese from a Siamese; a rex from a sphynx and a manx; and an American shorthair from a British shorthair. You will also discover a lot about colours and patterns. Did you know that tabby cats and tortoiseshells are not breeds, but colours within breeds? Plus there are pages introducing cat anatomy and behaviour; and the book finishes with fun facts. The style of the Pocket Eyewitness series is perfect for all children, from reluctant readers who can easily digest the key points through to budding vets and cat-lovers of all shapes and sizes who want to know more about the best pets on the planet. ...Show more
$24.99
NZD
Category: Languages
CRESTFALLEN at CHICANERY and CIRCUMLOCUTION? Have no TRUCK with TOMFOOLERY and TRUMPERY? Or OMNISCIENT about OBLOQUIES and OPSIMATHS? Whether you've answered yes, no or 'sorry, I didn't catch that', 500 Beautiful Words You Should Know is for you. It offers words that flow EXQUISITELY off the tongue; wo rds that are just perfect for their meaning, like the lazy-sounding SLOTH and the heavy-footed GALUMPH; words that will make you sound clever, like DEUTERAGONIST and LETHOLOGICA; and words that are just fun to say, like LIQUEFACTION and LUXURIATE. It'll tell you where they come from, how to use them and whether you're likely to BAMBOOZLE anyone who's listening to you. With occasional special features on great words for colours, words from the Classics and words that make you laugh, this is a book to delight BIBLIOPHILES and BLATHERSKITES alike. ...Show more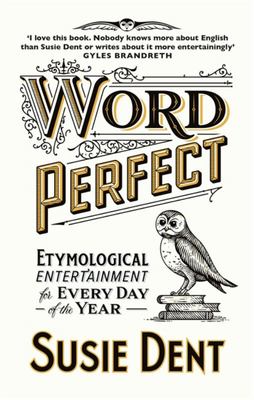 $38.00
NZD
Category: Languages
'Susie Dent is a one-off. She breathes life and fun into words and language' Pam Ayres 'Susie Dent is a national treasure' Richard Osman Welcome to a year of wonder through the English language with Susie Dent, lexicographer extraordinaire and queen of Countdown's Dictionary Corner. From Turning a Blind Eye (Nelson putting the telescope to his missing eye to ignore the order to stop fighting) to why May Day became a distress call; from stealing someone's thunder to the real Jack the Lad, from tartle (forgetting someone's name) to snaccident (unintentionally eating a whole packet of biscuits), WORD PERFECT is her brilliant linguistic almanac full of unforgettable true stories tied to every day of the year. You'll never be lost for words again. ...Show more
$39.99
NZD
Category: Languages
​What is a bumbershoot? Or a moonbow? And what does it mean when someone absquatulates...? Find out all this and more in the Dictionary of Difficult Words. Test your knowledge with more than 400 words to amaze, confuse, and inspire budding wordsmiths (and adults). All of the words featured in this book are difficult to spell, hard to say, and their meanings are obscure to most children (and most adults)! Written with simple, easy-to-understand definitions by lexicographer Jane Solomon, this dictionary celebrates the beauty of the English language for family trivia time spent around the printed page. ...Show more
$20.00
NZD
Category: Languages | Series: Collins Essential Ser.
Extensive and up-to-date coverage of Korean and English in a portable format, with a handy supplement of essential grammar points for each language. 26,000 translations. Designed for all those studying Korean who need maximum information in a handy travel format. Offers comprehensive and up-to-the-minut e coverage of Korean and English. Delivers the accuracy and reliability you expect from the Collins name. With natural, idiomatic example phrases, in-depth treatment of the most important core vocabulary and help to find the exact translation you want.points for both languages. All Korean words, phrases and translations are transcribed using the revised Korean romanization system - ideal for beginners. ...Show more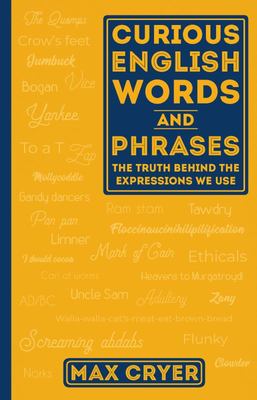 $20.00
NZD
Category: Languages
Have you ever wondered where terms like 'end of your tether', 'gets my goat' or 'letting ones hair down' come from? Or why we call some people 'geezers', 'sugar daddies' or 'lounge lizards'? Or where the words 'eavesdropping', 'nickname' and 'D-Day' come from? They are just a few of the many words and p hrases that language expert Max Cryer examines in this fact-filled and fun new book. Max explains where these curious expressions come from, what they mean and how they are used. Along the way he tells a host of colourful anecdotes and dispels quite a few myths - Did Churchill originate the phrase 'black dog'? And if 'ivory tower' can be found in the Bible, why has its meaning changed so drastically? Curious English Words and Phrases is a treasure trove for lovers of language. Informative, amusing and value for money, this book is 'the real McCoy'. From 'couch potato' to 'Bob's your uncle', you'll find the explanation here ...Show more
Items per page:
1 - 9 of 9