$25.00
NZD
Category: History
The sun is setting on the Western world. Slowly but surely, the direction in which the world spins has reversed- where for the last five centuries the globe turned westwards on its axis, it now turns to the east. For centuries, fame and fortune were to be found in the west - in the New World of the Amer icas. Today, it is the east which calls out to those in search of riches and adventure. Sweeping right across Central Asia and deep into China and India, a region that once took centre stage is again rising to dominate global politics, commerce and culture. A major reassessment of world history, The Silk Roads is a dazzling exploration of the forces that have driven the rise and fall of empires, determined the flow of ideas and goods and are now heralding a new dawn in international affairs. ...Show more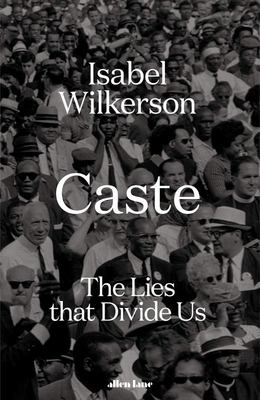 $40.00
NZD
Category: Cultural Studies
'The hierarchy of caste is not about feelings or morality. It is about power - which groups have it and which do not' Beyond race or class, our lives are defined by a powerful, unspoken system of divisions. In Caste, Pulitzer Prize-winning author Isabel Wilkerson gives an astounding portrait of this hid den phenomenon. Linking America, India and Nazi Germany, Wilkerson reveals how our world has been shaped by caste - and how its rigid, arbitrary hierarchies still divide us today. With clear-sighted rigour, Wilkerson unearths the eight pillars that connect caste systems across civilizations, and demonstrates how our own era of intensifying conflict and upheaval has arisen as a consequence of caste. Weaving in stories of real people, she shows how its insidious undertow emerges every day; she documents its surprising health costs; and she explores its effects on culture and politics. Finally, Wilkerson points forward to the ways we can - and must - move beyond its artificial divisions, towards our common humanity. Beautifully written and deeply original, Caste is an eye-opening examination of what lies beneath the surface of ordinary lives. No one can afford to ignore the mo ...Show more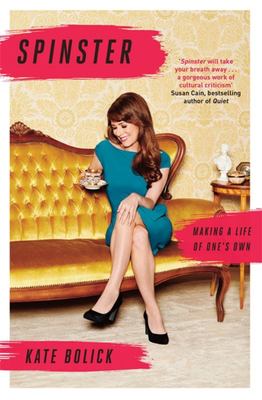 $28.00
NZD
Category: Cultural Studies
A New York Times Book Review Notable Book "Whom to marry, and when will it happen--these two questions define every woman's existence." So begins Spinster, a revelatory and slyly erudite look at the pleasures and possibilities of remaining single. Using her own experiences as a starting point, journal ist and cultural critic Kate Bolick invites us into her carefully considered, passionately lived life, weaving together the past and present to examine why#65533; she--along with over 100 million American women, whose ranks keep growing--remains unmarried. This unprecedented demographic shift, Bolick explains, is the logical outcome of hundreds of years of change that has neither been fully understood, nor appreciated. Spinster introduces a cast of pioneering women from the last century whose genius, tenacity, and flair for drama have emboldened Bolick to fashion her life on her own terms: columnist Neith Boyce, essayist Maeve Brennan, social visionary Charlotte Perkins Gilman, poet Edna St. Vincent Millay, and novelist Edith Wharton. By animating their unconventional ideas and choices, Bolick shows us that contemporary debates about settling down, and having it all, are timeless--the crucible upon which all thoughtful women have tried for centuries to forge a good life. Intellectually substantial and deeply personal, Spinster is both an unreservedly inquisitive memoir and a broader cultural exploration that asks us to acknowledge the opportunities within ourselves to live authentically. Bolick offers us a way back into our own lives--a chance to see those splendid years when we were young and unencumbered, or middle-aged and finally left to our own devices, for what they really are: unbounded and our own to savor. ...Show more
$38.00
NZD
Category: Cultural Studies
1984 isn't just a novel; it's a key to understanding the modern world. George Orwell's final work is a treasure chest of ideas and memes - Big Brother, the Thought Police, Doublethink, Newspeak, 2+2=5 - that gain potency with every year. Particularly in 2016, when the election of Donald Trump made it a bestseller ('Ministry of Alternative Facts', anyone?). Its influence has morphed endlessly into novels (The Handmaid's Tale), films (Brazil), television shows (V for Vendetta), rock albums (Diamond Dogs), commercials (Apple), even reality TV (Big Brother). The Ministry of Truth by Dorian Lynskey is the first book that fully examines the epochal and cultural event that is 1984 in all its aspects: its roots in the utopian and dystopian literature that preceded it; the personal experiences in wartime Britain that Orwell drew on as he struggled to finish his masterpiece in his dying days; and the political and cultural phenomena that the novel ignited at once upon publication and that far from subsiding, have only grown over the decades. It explains how fiction history informs fiction and how fiction explains history. ...Show more
$20.00
NZD
Category: Cultural Studies
Who are you? What is racism? Where does it come from? Why does it exist? What can you do to disrupt it? Learn about social identities, the history of racism and resistance against it, and how you can use your anti-racist lens and voice to move the world toward equity and liberation. "In a racist society , it's not enough to be non-racist--we must be ANTI-RACIST." --Angela Davis Gain a deeper understanding of your anti-racist self as you progress through 20 chapters that spark introspection, reveal the origins of racism that we are still experiencing, and give you the courage and power to undo it. Each chapter builds on the previous one as you learn more about yourself and racial oppression. Exercise prompts get you thinking and help you grow with the knowledge. Author Tiffany Jewell, an anti-bias, anti-racist educator and activist, builds solidarity beginning with the language she chooses--using gender neutral words to honor everyone who reads the book. Illustrator Aurélia Durand brings the stories and characters to life with kaleidoscopic vibrancy. After examining the concepts of social identity, race, ethnicity, and racism, learn about some of the ways people of different races have been oppressed, from indigenous Americans and Australians being sent to boarding school to be "civilized" to a generation of Caribbean immigrants once welcomed to the UK being threatened with deportation by strict immigration laws. Find hope in stories of strength, love, joy, and revolution that are part of our history, too, with such figures as the former slave Toussaint Louverture, who led a rebellion against white planters that eventually led to Haiti's independence, and Yuri Kochiyama, who, after spending time in an internment camp for Japanese Americans during WWII, dedicated her life to supporting political prisoners and advocating reparations for those wrongfully interned. This book is written for EVERYONE who lives in this racialized society--including the young person who doesn't know how to speak up to the racist adults in their life, the kid who has lost themself at times trying to fit into the dominant culture, the children who have been harmed (physically and emotionally) because no one stood up for them or they couldn't stand up for themselves, and also for their families, teachers, and administrators. With this book, be empowered to actively defy racism to create a community (large and small) that truly honors everyone. ...Show more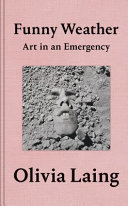 $50.00
NZD
Category: Cultural Studies
'A brave writer whose books open up fundamental questions about life and art' Telegraph In this remarkable, inspiring collection of essays, acclaimed writer and critic Olivia Laing makes a brilliant case for why art matters, especially in the turbulent political weather of the twenty first century. Funn y Weather brings together a career's worth of Laing's writing about art and culture, examining its role in our political and emotional lives. She profiles Jean-Michel Basquiat and Georgia O'Keefe, interviews Hilary Mantel and Ali Smith, writes love letters to David Bowie and Freddie Mercury, and explores loneliness and technology, women and alcohol, sex and the body. With characteristic originality and compassion, she celebrates art as a force of resistance and repair, an antidote to a frightening political time. We're often told art can't change anything. Laing argues that it can. It changes how we see the world. It makes plain inequalities and it offers fertile new ways of living. ...Show more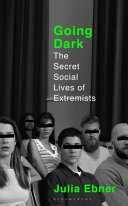 $33.00
NZD
Category: Cultural Studies
By day, Julia Ebner works at a counter-extremism think tank, monitoring radical groups from the outside, but two years ago, she began to feel that she was only seeing half the picture. She needed to get inside the groups to truly understand them. So she decided to go undercover in her spare hours - late nights, holidays, weekends - adopting five different identities, and joining a dozen extremist groups from across the ideological spectrum. Her journey would take her from a Generation Identity global strategy meeting in a pub in Mayfair, to a Neo-Nazi Music Festival on the border of Germany and Poland. She would get relationship advice from 'Trad Wives' and Jihadi Brides and hacking lessons from ISIS. She was in the channels when the alt-right began planning the lethal Charlottesville rally, and spent time in the networks that would radicalise the Christchurch terrorist. In Going Dark, Ebner takes the reader on a deeply compulsive, terrifying, illuminating journey into the darkest recesses of extremist thinking, exposing how closely we are surrounded by their fanatical ideology every day, the changing nature and practice of these groups, and what is being done to counter them.   ...Show more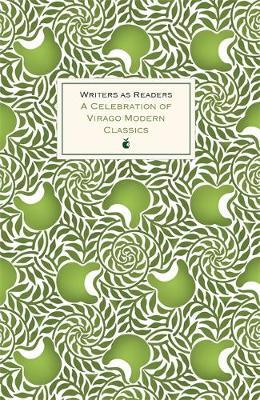 $40.00
NZD
Category: Cultural Studies | Series: Virago Modern Classics Ser.
Margaret Drabble | Beryl Bainbridge | Angela Carter | Maggie O'Farrell | Elizabeth Jane Howard | A. S. Byatt | Penelope Lively | Sarah Waters | Jonathan Coe | Diana Souhami | Jilly Cooper | Elizabeth Bowen | Mark Bostridge | Alexander McCall Smith | Sarah Dunant | Rachel Cooke | Zadie Smith | Anita Desa i | Sophie Dahl | Clare Boylan | Paula McLain | Diana Athill | Marina Lewycka | Claire Messud | Michèle Roberts | Simon Russell Beale | Amanda Craig | Hilary Mantel | Elizabeth Taylor | Ali Smith | Linda Grant | Jane Gardam | Julie Burchill | Carmen Callil | Helen Oyeyemi | Marian Keyes | Nora Ephron | Sandi Toksvig | Kate Saunders Writers as Readers is a celebration of forty years of the Virago Modern Classics list. Started in 1978, Virago Modern Classics is dedicated to the rediscovery and championing of women writers, challenging the often narrow definition of 'classic'. In this collection, forty of the most significant writers of the past century tell us about one of their favourite writers by introducing books from the Virago Modern Classics collection, offering a glimpse at the treasures that have been published over the past four decades: they may be great works of literature; they may be wonderful period pieces; they may reveal particular aspects of women's lives; they may be classics of comedy, storytelling, diary-writing or autobiography. ...Show more
$28.00
NZD
Category: Cultural Studies
Sapiens showed us where we came from. Homo Deus looked to the future. 21 Lessons for the 21st Century explores the present. How can we protect ourselves from nuclear war, ecological cataclysms and technological disruptions? What can we do about the epidemic of fake news or the threat of terrorism? What should we teach our children? Yuval Noah Harari takes us on a thrilling journey through today's most urgent issues. The golden thread running through his exhilarating new book is the challenge of maintaining our collective and individual focus in the face of constant and disorienting change. Are we still capable of understanding the world we have created? ...Show more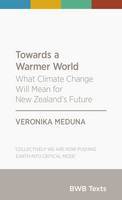 $15.00
NZD
Category: Cultural Studies | Series: BWB Texts
2014 was the hottest year since record keeping began back in 1880.  July 2015 was recently confirmed as the globe's hottest month ever recorded, both on land and in the oceans.  This December a major international meeting, to be held in Paris, seeks a new agreement to address climate change.  Against th is historic backdrop, acclaimed Radio New Zealand science writer Veronika Meduna explores our future in a warmer world.  Beginning with lessons from our ancient geological past, this BWB Text draws on current observations and increasingly sophisticated climate models to explain a range of climate change impacts and possible end-of-century scenarios for New Zealand.  Distorted ecosystems, extreme weather, new landscapes and adapted foods are just some of the likely changes that amount to a radically different future for our country. ...Show more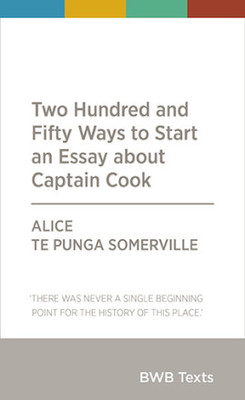 $15.00
NZD
Category: Cultural Studies
"Alice Te Punga Somerville employs her deep research and dark humour to skilfully channel her response to Cook's global colonial legacy"--Back cover.
$40.00
NZD
Category: Cultural Studies
Channel Kindness is a collection of fifty-one stories of kindness, bravery, and resilience from young people all over the world collected by the Born This Way Foundation and introduced by Lady Gaga. For Lady Gaga, kindness is the driving force behind everything she says and does. The quiet power of kind ness can change the way we view one another, our communities, and even ourselves. She embodies this mission, and through her work, brings more kindness into our world every single day. Lady Gaga has always believed in the importance of being yourself, being kind to yourself and others, no matter who they are or where they come from. With that sentiment in mind, she and her mother, Cynthia Germanotta, founded Born This Way Foundation, a nonprofit organization dedicated to making the world a kinder and braver place. Through the years, they've collected stories of kindness, bravery, and resilience from young people all over the world, proving that kindness truly is the universal language. And now, we invite you to read these stories and follow along as each and every young author finds their voice, just as Lady Gaga has found hers.Within these pages, you'll meet young changemakers who found their inner strength, who prevailed in the face of bullies, who started their own social movements, who decided to break through the mental health stigma and share how they felt, who created safe spaces for LGBTQ+ youth, and who have embraced kindness with every fiber of their being by helping others without the expectation of anything in return.Individually and collectively, the stories collected here prove that kindness not only saves lives but builds community. Kindness is inclusion, it is pride, it is empathy, it is compassion, it is self-respect and it is the guiding light to love. Kindness is always transformational, and its never-ending ripples result in even more kind acts that can change our lives, our communities, and our world. ...Show more