$25.00
NZD
Category: History
The sun is setting on the Western world. Slowly but surely, the direction in which the world spins has reversed- where for the last five centuries the globe turned westwards on its axis, it now turns to the east. For centuries, fame and fortune were to be found in the west - in the New World of the Amer icas. Today, it is the east which calls out to those in search of riches and adventure. Sweeping right across Central Asia and deep into China and India, a region that once took centre stage is again rising to dominate global politics, commerce and culture. A major reassessment of world history, The Silk Roads is a dazzling exploration of the forces that have driven the rise and fall of empires, determined the flow of ideas and goods and are now heralding a new dawn in international affairs. ...Show more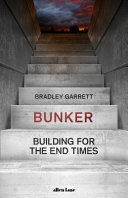 $48.00
NZD
Category: Social Sciences
Today, the bunker has become the extreme expression of our greatest fears: from pandemics to climate change and nuclear war. And once you look, it doesn't take long to start seeing bunkers everywhere. In Bunker, acclaimed urban explorer and cultural geographer Bradley Garrett explores the global and rap idly growing movement of 'prepping' for social and environmental collapse, or 'Doomsday'. From the 'dread merchants' hustling safe spaces in the American mid-West to eco-fortresses in Thailand, from geoscrapers to armoured mobile bunkers, Bunker is a brilliant, original and never less than deeply disturbing story from the frontlines of the way we live now: an illuminating reflection on our age of disquiet and dread that brings it into new, sharp focus. The bunker, Garrett shows, is all around us: in malls, airports, gated communities, the vehicles we drive. Most of all, he shows, it's in our minds. ...Show more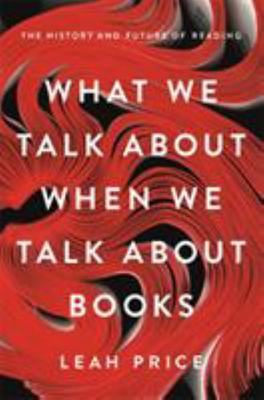 $45.00
NZD
Category: Social Sciences
In encounters with librarians, booksellers, and activists who are reinventing old ways of reading, Price offers fresh hope to bibliophiles and literature lovers alike.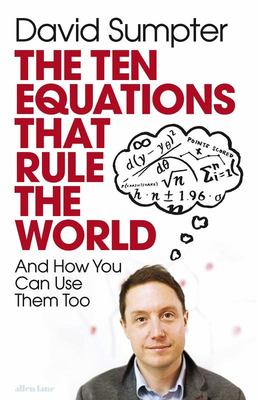 $40.00
NZD
Category: Social Sciences
They know something you don't know. They work inside investment banks, betting companies and social media giants. What are the secrets held by mathematicians and what can everyone else learn from them? Their advantage can be reduced to a small number of equations. Ten of them. And, surprisingly, it isn' t their technical details that give them an edge. It is the way these equations allow them to view problems from a different angle -- a way of seeing the world that anyone can learn. In this eye-opening book, mathematician David Sumpter reveals the formulas that make the modern world go round, and how we can use them to better our chances of success, solidify friendships and live healthier lives, to guard against failure and financial ruin, and to see through scaremongering. Writing with clarity and wit, Sumpter explains how the same equations that are integral to Facebook can help you to work out how long to persist with a difficult task or how many episodes of a new Netflix series to watch before giving up. Empowering and enlightening, The Ten Equations shows how maths can truly change our way of understanding the world. ...Show more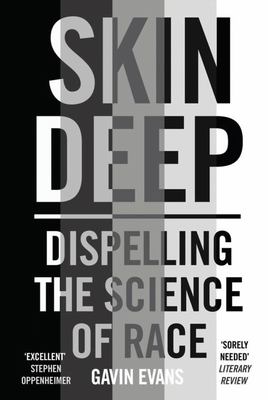 $26.00
NZD
Category: Social Sciences
Everything you need to know about race (but were afraid to ask). MYTH- Early Europeans were white. REALITY- The first Europeans had dark skin, black, curly hair and blue eyes. MYTH- Between 50,000 and 70,000 years ago, a 'cognitive revolution' led to the birth of culture in Europe. REALITY- Modern intel ligence evolved tens of thousands of years earlier, leading to the birth of culture in Africa. Does racism have a rational basis in science? In Skin Deep, Gavin Evans tackles head-on the debate that has been raging on internet message boards and in academic journals. No longer limited to the fringe, race-based studies of intelligence have been discussed by thinkers such as Sam Harris and Jordan Peterson. If these studies were true, they would provide an intellectual justification for inequality and discrimination. Examining the latest research on how intelligence develops and laying out new discoveries in genetics, palaeontology, archaeology and anthropology to unearth the truth about our shared past, Skin Deep demolishes the pernicious myth that our race is our destiny and instead reveals what really makes us who we are. ...Show more
$25.00
NZD
Category: Social Sciences
Clementine Ford reports that one of the questions she is most asked in person and online is 'how do I raise my son to be a feminist? How do I make sure he's a supporter rather than a perpetrator?' That is a question that many parents with sons are haunted by. Now that Clem is mother to a baby boy of he r own, it is a question that haunts her, too. How does a feminist raise a son in a world that conditions boys into entitlement, privilege and power at the expense not just of girls' humanity but also their own? All boys start innocent, but by the time they are adolescents many of them will subscribe to a view of masculinity that is openly contemptuous of women and girls. This explosive new work will look at toxic masculinity and the closed ranks of brotherhood that shape an entitled, disrespectful and potentially dangerous idea of manhood. In Boys Will Be Boys, bestselling and groundbreaking author of Fight Like a Girl Clementine Ford dismantles the age-old idea that entitlement, aggression and toxicity are natural realms for boys and reveals how the patriarchy we live in is as harmful to boys and men as it is to women and girls. ...Show more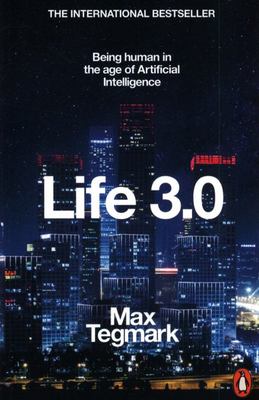 $29.00
NZD
Category: Social Sciences
In this authoritative and eye-opening book, Max Tegmark describes and illuminates the recent, path-breaking advances in Artificial Intelligence and how it is poised to overtake human intelligence. How will AI affect crime, war, justice, jobs, society and our very sense of being human? The rise of AI has the potential to transform our future more than any other technology--and there's nobody better qualified or situated to explore that future than Max Tegmark, an MIT professor who's helped mainstream research on how to keep AI beneficial.   How can we grow our prosperity through automation without leaving people lacking income or purpose? What career advice should we give today's kids? How can we make future AI systems more robust, so that they do what we want without crashing, malfunctioning or getting hacked? Should we fear an arms race in lethal autonomous weapons? Will machines eventually outsmart us at all tasks, replacing humans on the job market and perhaps altogether? Will AI help life flourish like never before or give us more power than we can handle?   What sort of future do you want? This book empowers you to join what may be the most important conversation of our time. It doesn't shy away from the full range of viewpoints or from the most controversial issues--from superintelligence to meaning, consciousness and the ultimate physical limits on life in the cosmos. ...Show more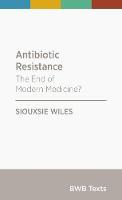 $15.00
NZD
Category: Social Sciences | Series: BWB Texts
In ten years' time, will antibiotics still work? Have we let bacteria get the upper hand in the evolutionary arms race?In the 1920s the discovery of the antibiotic penicillin started a golden age of medicine. However, experts warn that the end of that age may be just a decade away. In this BWB Text, mic robiologist Siouxsie Wiles explores the looming crisis of antibiotic resistance and its threat to New Zealand. Wiles concludes that New Zealand must do more to protect the public from a future without antibiotics. ...Show more
$14.00
NZD
Category: Social Sciences | Series: Popular Penguins Ser.
Throughout history, some books have changed the world. They have transformed the way we see ourselves--and each other. They have inspired debate, dissent, war and revolution. They have enlightened, outraged, provoked and comforted. They have enriched lives--and destroyed them. Now, Penguin brings you th e works of the great thinkers, pioneers, radicals and visionaries whose ideas shook civilization, and helped make us who we are. Penguin's Great Ideas series features twelve groundbreaking works by some of history's most prodigious thinkers, and each volume is beautifully packaged with a unique type-drive design that highlights the bookmaker's art. Offering great literature in great packages at great prices, this series is ideal for those readers who want to explore and savor the Great Ideas that have shaped the world.   ...Show more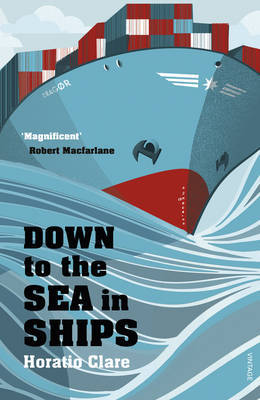 $29.00
NZD
Category: History
'Magnificent' Robert Macfarlane winner of the Stanford Dolman Travel Book of the Year. Our lives depend on shipping but it is a world which is largely hidden from us. In every lonely corner of every sea, through every night, every day, and every imaginable weather, tiny crews of seafarers work the giant ships which keep landed life afloat. These ordinary men live extraordinary lives, subject to dangers and difficulties we can only imagine, from hurricanes and pirates to years of confinement in hazardous, if not hellish, environments. Horatio Clare joins two container ships on their epic voyages across the globe and experiences unforgettable journeys. As the ships cross seas of history and incident, seafarers unfold the stories of their lives, and a beautiful and terrifying portrait of the oceans and their human subjects emerges. "Tremendous." (The Times). ...Show more
$23.00
NZD
Category: Social Sciences
THE INTERNATIONAL BESTSELLER Depression and anxiety are now at epidemic levels. Why? Across the world, scientists have uncovered evidence for nine different causes. Some are in our biology, but most are in the way we are living today. Lost Connections offers a radical new way of thinking about this cris is. It shows that once we understand the real causes, we can begin to turn to pioneering new solutions - ones that offer real hope. ...Show more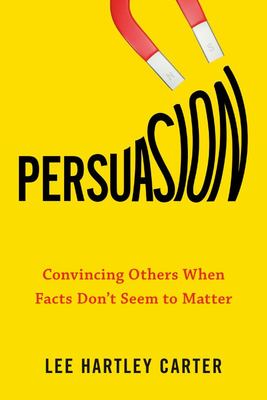 $38.00
NZD
Category: Social Sciences
The secrets to persuading anyone, at work and in life, from a top communication strategist. In the post-fact, deeply divided world we live in, true persuasion is rare. Engaging with people holding differing opinions is rarer still. But for progress to take place, persuasion must happen. Whether it's con vincing an employer you are right for the job, a customer that your product is the best, or your closed-minded uncle that good people can disagree, it takes the art--and science--of persuasion to move forward. So, how do you change someone's mind--or at least advance the conversation--when everyone is entrenched in their own points of view? Communication expert Lee Hartley Carter has spent nearly twenty years advising and helping the world's most well-known companies do just that. Among the counterintuitive secrets you'll learn: * It's not enough to understand the person you're talking to--you must truly empathize with them (yes, even them). * Logic alone doesn't work. Stories and emotions are what move us most. * When communicating in a crisis, our first instinct is almost always wrong. Filled with deeply researched insights into how we make up--and change--our minds, as well as colorful real-world examples and actionable recommendations, Persuasion will help you hone your message and craft your narrative in order to get heard and get results. ...Show more