$38.00
NZD
Category: Investigative Journalism
This is the story of a mass-murder that divided a nation. It's a story that began in a rickety old home on a cold June morning in 1994, where five members of a seemingly ordinary New Zealand family were gunned down. There were two suspects. One lay dead from a single bullet to the head. The other was th e only survivor- David Bain. Since then the country has asked- Who killed the Bain family? David, or his father Robin? And why? Award-winning journalist Martin van Beynen has covered the Bain story closely for decades. His 2017 Stuff podcast, Black Hands - based on the manuscript for this book - was a runaway success in New Zealand and overseas, downloaded more than 4 million times and topping the charts in New Zealand and around the world. Now, van Beynen brings the story up to date for 2020, exploring the case from start to finish, picking through evidence old and new, plumbing the mysteries and motives, interviewing never-before-spoken-to witnesses and laying out the complex police investigation and judicial processes, seeking to finally answer the question- Who was the killer? Black Hands is a riveting read from the first word to the last, by a skilled writer who knows his subject inside out. "If anyone can pass judgement it can only be those who sat through the whole trial." - David Bain in New Idea ...Show more
$35.00
NZD
Category: Investigative Journalism
JANE PERLEZ: "A tightly written, easy-to-read drama, the story of Hollywood mogul Harvey Weinstein and his decades-long sexual harassment of young women, from famous actresses to his assistants. It took guts, persuasive powers, and amazing journalism by two New York Times reporters to unlock the sordid secrets that launched the #MeToo Movement. It's all here."   'We were determined, from the start, to give a voice to the voiceless.' KANTOR AND TWOHEY On October 5, 2017, the New York Times published an article by Jodi Kantor and Megan Twohey that helped change the world. For months Kantor and Twohey had been having confidential discussions with top actresses, former Weinstein employees and other sources, learning of disturbing, long-buried allegations. The journalists meticulously picked their way through a web of decades-old secret payouts and non-disclosure agreements, pressed some of the most famous women in the world – and some unknown ones – to risk going on the record, and faced down Weinstein, his team of high-priced defenders, and even his private investigators.In She Said, Kantor and Twohey relive in real-time what it took to break the story and give an up-close portrait of the forces they were up against. They describe the experiences of the women who spoke up – for the sake of other women, for future generations, and for themselves. Their stories have never been told in this way before. ...Show more
$20.00
NZD
Category: Investigative Journalism | Series: Picador Classic Ser.
With an introduction by novelist David Vann Jon Krakauer's Into the Wild examines the true story of Chris McCandless, a young man, who in 1992 walked deep into the Alaskan wilderness and whose SOS note and emaciated corpse were found four months later.Internationally bestselling author and mountaineer J on Krakauer explores the obsession which leads some people to discoverthe outer limits of self, leave civilization behind and seek enlightenment through solitude and contact with nature.In 2007, Into the Wild was adapted as a critically acclaimed film, directed by Sean Penn and Emile Hirsch and Kristen Stewart. ...Show more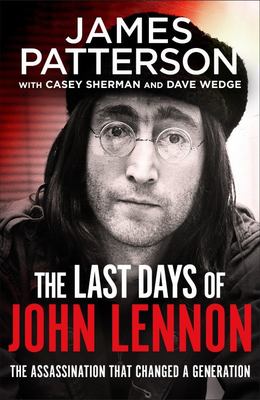 $38.00
NZD
Category: Investigative Journalism
John Lennon achieved with the Beatles a level of superstardom that defied classification. "We were the best bloody band there was," he said. "There was nobody to touch us."   In the summer of 1980, Lennon signs with a label and hires a top producer to recruit the best session musicians, ready to record new music for the first time in years. They are awestruck when Lennon dashes off "(Just Like) Starting Over." Lennon is back in peak form, with his best songwriting since "Imagine."   The Last Days of John Lennon is the amazing story of John Lennon's life and career, from his earliest days and first songs up to his last seconds. It tells the story of the most profound rock-and-roll genius of all time-and of Mark David Chapman, the consummate Nowhere Man who took him from us. Enriched by exclusive interviews with Lennon's friends and associates, including Paul McCartney, the book is a true-crime drama about two men who changed history. One whose indelible songs still enrich our lives today-and the other who ended the beautiful music with five pulls of a trigger.   ...Show more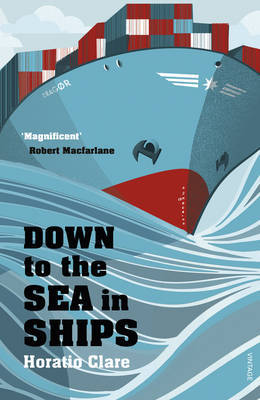 $29.00
NZD
Category: History
'Magnificent' Robert Macfarlane winner of the Stanford Dolman Travel Book of the Year. Our lives depend on shipping but it is a world which is largely hidden from us. In every lonely corner of every sea, through every night, every day, and every imaginable weather, tiny crews of seafarers work the giant ships which keep landed life afloat. These ordinary men live extraordinary lives, subject to dangers and difficulties we can only imagine, from hurricanes and pirates to years of confinement in hazardous, if not hellish, environments. Horatio Clare joins two container ships on their epic voyages across the globe and experiences unforgettable journeys. As the ships cross seas of history and incident, seafarers unfold the stories of their lives, and a beautiful and terrifying portrait of the oceans and their human subjects emerges. "Tremendous." (The Times). ...Show more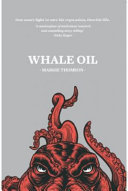 $40.00
NZD
Category: Investigative Journalism
In May 2012 Auckland businessman Matt Blomfield found himself the target of a vicious online attack, the work of Whale Oil blogger Cameron Slater. The attack came out of the blue, destroying Blomfield's reputation and career, stealing his identity, turning him into a social outcast. Two years after the online attack began an armed gunman came to Blomfield's house and tried to kill him. He only survived because the intruder's shotgun misfired. But Matt Blomfield decided to fight back. He spent seven years and many hundreds of thousands of dollars taking a defamation case against Slater, which he ultimately won, establishing that Slater's vendetta was based entirely on lies. This book is a remarkable piece of investigative writing, a story of courage and tenacity, which reminds us how important it is to stand up to bullies, and to be reassured that in the end they do not always win. ...Show more
$26.00
NZD
Category: Investigative Journalism | Series: Penguin Modern Classics Ser.
When the first atomic bomb was dropped on Hiroshima in August 1945, killing 100,000 men, women and children, it was the beginning of a terrifying new episode in human history. Written only a year after the disaster, John Hersey brought the event vividly alive with his heartrending account of six men an d women who survived despite all the odds. He added a further chapter when, forty years later, he returned to Hiroshima to discover how the same six people had struggled to cope with catastrophe and with often crippling disease. The result is a devastating picture of the long-term effects of one very small bomb. ...Show more
$28.00
NZD
Category: Investigative Journalism
HEDLEY THOMAS: (Investigative journalist, creator of the podcast 'Teacher's Pet' & friend of Bookoccino) "A riveting, thoughtful and deeply moving book which thoroughly investigates terrorism and politics in Northern Ireland, the wickedness of all sides, and the human tragedy for one family in parti cular after the abduction and murder by the IRA of a struggling widowed mother. Winner of the 2019 Orwell Prize for Non- Fiction writing."   "Meticulously reported, exquisitely written, and grippingly told, Say Nothing is a work of revelation."- David Grann, #1 New York Times bestselling author of Killers of the Flower Moon" This] gripping account of the Troubles is equal parts true-crime, history, and tragedy . . . A must read." - Gillian Flynn, #1 New York Times bestselling author of Gone Girl   From award-winning New Yorker staff writer Patrick Radden Keefe, a stunning, intricate narrative about a notorious killing in Northern Ireland and its devastating repercussions   In December 1972, Jean McConville, a thirty-eight-year-old mother of ten, was dragged from her Belfast home by masked intruders, her children clinging to her legs. They never saw her again. Her abduction was one of the most notorious episodes of the vicious conflict known as The Troubles. Everyone in the neighborhood knew the I.R.A. was responsible. But in a climate of fear and paranoia, no one would speak of it. In 2003, five years after an accord brought an uneasy peace to Northern Ireland, a set of human bones was discovered on a beach. McConville's children knew it was their mother when they were told a blue safety pin was attached to the dress--with so many kids, she had always kept it handy for diapers or ripped clothes.   Patrick Radden Keefe's mesmerizing book on the bitter conflict in Northern Ireland and its aftermath uses the McConville case as a starting point for the tale of a society wracked by a violent guerrilla war, a war whose consequences have never been reckoned with. The brutal violence seared not only people like the McConville children, but also I.R.A. members embittered by a peace that fell far short of the goal of a united Ireland, and left them wondering whether the killings they committed were not justified acts of war, but simple murders. From radical and impetuous I.R.A. terrorists such as Dolours Price, who, when she was barely out of her teens, was already planting bombs in London and targeting informers for execution, to the ferocious I.R.A. mastermind known as The Dark, to the spy games and dirty schemes of the British Army, to Gerry Adams, who negotiated the peace but betrayed his hardcore comrades by denying his I.R.A. past--Say Nothing conjures a world of passion, betrayal, vengeance, and anguish. ...Show more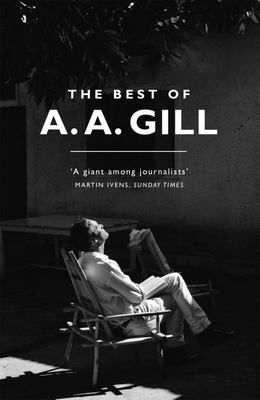 $28.00
NZD
Category: Investigative Journalism
For over twenty years, people turned to A. A. Gill's columns every Sunday - for his fearlessness, his perception, and the laughter-and-tear-provoking one-liners - but mostly because he was the best. 'By miles the most brilliant journalist of our age', as Lynn Barber put it. This is the definitive collec tion of a voice that was silenced too early but that can still make us look at the world in new and surprising ways. In the words of Andrew Marr, A.. A. Gill was 'a golden writer'. There was nothing that he couldn't illuminate with his dazzling prose. Wherever he was - at home or abroad - he found the human story, brought it to vivid life, and rendered it with fierce honesty and bracing compassion. And he was just as truthful about himself. There have been various collections of A. A. Gill's journalism - individual compilations of his restaurant and TV criticism, of his travel writing and his extraordinary feature articles. This book showcasesthe very best of his work: the peerlessly funny criticism, the extraordinarily knowledgeable food writing, assignments throughout the world, and reflections on life, love, and death. Drawn from a range of publications, including the Sunday Times, Vanity Fair, Tatler and Australian Gourmet Traveller, The Ivy Cookbook and his books on England and America, it is by turns hilarious, uplifting, controversial, unflinching, sad, funny and furious. ...Show more
$25.00
NZD
Category: Investigative Journalism
THE NUMBER ONE SUNDAY TIMES BESTSELLER THE NUMBER ONE NEW YORK TIMES BESTSELLER  'A book that blazes, glitters and cuts to the heart of who we are. I'm not sure that a book can do much more' SUNDAY TIMES 'I will probably re­read it every year of my life' CAITLIN MORAN 'This book will stay with me. As un putdownable as the most page­turning fiction' JOJO MOYES  'Gripping, powerful and enraging' DAVID NICHOLLS 'It'll knock the breath right out of you' STYLIST  All Lina wanted was to be desired. How did she end up in a marriage with two children and a husband who wouldn't touch her? All Maggie wanted was to be understood. How did she end up in a relationship with her teacher and then in court, a hated pariah in her small town? All Sloane wanted was to be admired. How did she end up a sexual object of men, including her husband, who liked to watch her have sex with other men and women? Three Women is a record of unmet needs, unspoken thoughts, disappointments, hopes and unrelenting obsessions.  'Like a true crime story – in which the crime is desire' ELLE 'Will amaze you. Will enrage you. Will astound you' JESSIE BURTON 'Reading Three Women is like reading the diary you could have never hoped to write. It pulses like an artery' OBSERVER 'The book every man should read this summer' ESQUIRE 'Wow. I literally could not put it down' GWYNETH PALTROW ...Show more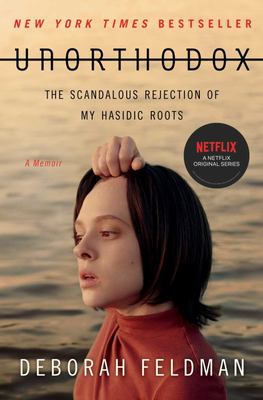 $33.00
NZD
Category: Biography / Memoir
Now a Netflix original series! Unorthodox is the bestselling memoir of a young Jewish woman's escape from a religious sect, in the tradition of Ayaan Hirsi Ali's Infidel and Carolyn Jessop's Escape, featuring a new epilogue by the author. As a member of the strictly religious Satmar sect of Hasidic Juda ism, Deborah Feldman grew up under a code of relentlessly enforced customs governing everything from what she could wear and to whom she could speak to what she was allowed to read. Yet in spite of her repressive upbringing, Deborah grew into an independent-minded young woman whose stolen moments reading about the empowered literary characters of Jane Austen and Louisa May Alcott helped her to imagine an alternative way of life among the skyscrapers of Manhattan. Trapped as a teenager in a sexually and emotionally dysfunctional marriage to a man she barely knew, the tension between Deborah's desires and her responsibilities as a good Satmar girl grew more explosive until she gave birth at nineteen and realized that, regardless of the obstacles, she would have to forge a path--for herself and her son--to happiness and freedom. Remarkable and fascinating, this "sensitive and memorable coming-of-age story" (Pittsburgh Post-Gazette) is one you won't be able to put down. ...Show more
$33.00
NZD
Category: Investigative Journalism
All Lina wanted was to be desired. How did she end up in a marriage with two children and a husband who wouldn't touch her? All Maggie wanted was to be understood. How did she end up in a relationship with her teacher and then in court, a hated pariah in her small town?All Sloane wanted was to be admire d. How did she end up a sexual object of men, including her husband, who liked to watch her have sex with other men and women?Three Women is a record of unmet needs, unspoken thoughts, disappointments, hopes and unrelenting obsessions.   ...Show more