$46.00
NZD
Category: Philosophy
Children are, in many ways, born philosophers. Without prompting, they ask some of the largest questions: about time, mortality, happiness and the meaning of it all. Yet sadly, too often, this inborn curiosity is not developed and with age the questions fall away. This is a book designed to harness chil drens' spontaneous philosophical instinct and to develop it through introductions to some of the most vibrant and essential philosophical ideas of history. The book takes us to meet leading figures of philosophy from around the world and from all eras - and shows us how their ideas continue to matter. The book functions as an ideal introduction to philosophy as well as a charming way to open up conversations between adults and children about the biggest questions we all face. ...Show more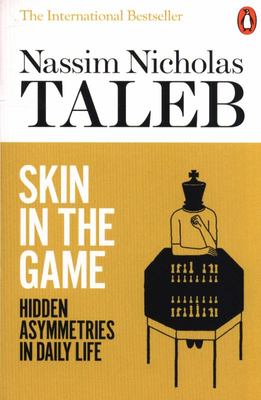 $28.00
NZD
Category: Philosophy
From the bestselling author of The Black Swan, a bold book that challenges many of our long-held beliefs about risk and reward, politics and religion, finance and personal responsibility Why should we never listen to people who explain rather than do? Why do companies go bust? How is it that we have mor e slaves today than in Roman times? Why does imposing democracy on other countries never work? The answer: too many people running the world don't have skin in the game. In his inimitable, pugnacious style, Nassim Nicholas Taleb shows that skin in the game applies to all aspects of our lives. It's about having something to lose and taking a risk. Citizens, lab experimenters, artisans, political activists and hedge fund traders all have skin in the game. Policy wonks, corporate executives, theoreticians, bankers and most journalists don't. As Taleb says, "The symmetry of skin in the game is a simple rule that's necessary for fairness and justice, and the ultimate BS-buster," and "Never trust anyone who doesn't have skin in the game. Without it, fools and crooks will benefit, and their mistakes will never come back to haunt them". ...Show more
$14.00
NZD
Category: Philosophy | Series: Popular Penguins Ser.
A loosely formed autobiography by Andy Warhol, told with his trademark blend of irony and detachment In The Philosophy of Andy Warhol--which, with the subtitle "(From A to B and Back Again)," is less a memoir than a collection of riffs and reflections--he talks about love, sex, food, beauty, fame, work, money, and success; about New York, America, and his childhood in McKeesport, Pennsylvania; about his good times and bad in New York, the explosion of his career in the sixties, and his life among celebrities. ...Show more
$30.00
NZD
Category: Philosophy | Series: Penguin Modern Classics Ser.
Ethics is taken from the highly influential series of courses Foucault taught at the College de France from 1970 to 1982. This volume also includes a selection of engaging and unusually candid interviews, as well as excerpts from Foucault's key writing on ethics.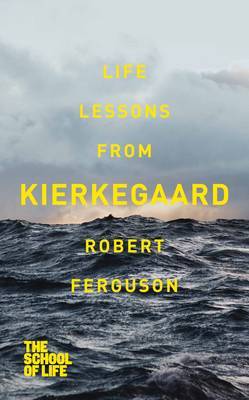 $25.00
NZD
Category: Philosophy
Soren Kierkegaard was a Danish philosopher, theologian, literary stylist and social critic. Born in 1813 in Copenhagen, his philosophical work addressed living as a single individual and the importance of personal choice. A famously fierce critic of the idealist thinkers of his time, he is regarded as t he first existentialist philosopher. Here you will find insights from his greatest works. The Life Lessons series from The School of Life takes a great thinker and highlights those ideas most relevant to ordinary, everyday dilemmas. These books emphasize ways in which wise voices from the past have urgently important and inspiring things to tell us. ...Show more
$26.00
NZD
Category: Non-Fiction
An inspired weaving of indigenous knowledge, plant science, and personal narrative from a distinguished professor of science and a Native American whose previous book, Gathering Moss, was awarded the John Burroughs Medal for outstanding nature writing.   As a botanist and professor of plant ecology, Robin Wall Kimmerer has spent a career learning how to ask questions of nature using the tools of science. As a Potawatomi woman, she learned from elders, family, and history that the Potawatomi, as well as a majority of other cultures indigenous to this land, consider plants and animals to be our oldest teachers. In Braiding Sweetgrass, Kimmerer brings these two lenses of knowing together to reveal what it means to see humans as "the younger brothers of creation." As she explores these themes she circles toward a central argument: the awakening of a wider ecological consciousness requires the acknowledgement and celebration of our reciprocal relationship with the world. Once we begin to listen for the languages of other beings, we can begin to understand the innumerable life-giving gifts the world provides us and learn to offer our thanks, our care, and our own gifts in return. ...Show more
$40.00
NZD
Category: Philosophy
These are dangerous times for democracy. We live in an age of winners and losers, where the odds are stacked in favour of the already fortunate. Stalled social mobility and entrenched inequality give the lie to the promise that "you can make it if you try". And the consequence is a brew of anger and fru stration that has fuelled populist protest, with the triumph of Brexit and election of Donald Trump. Michael J. Sandel argues that to overcome the polarized politics of our time, we must rethink the attitudes toward success and failure that have accompanied globalisation and rising inequality. Sandel highlights the hubris a meritocracy generates among the winners and the harsh judgement it imposes on those left behind. He offers an alternative way of thinking about success - more attentive to the role of luck in human affairs, more conducive to an ethic of humility, and more hospitable to a politics of the common good. ...Show more
$13.99
NZD
Category: Philosophy | Series: Popular Penguins Ser.
Originally written only for his personal consumption, Marcus Aurelius's Meditations has become a key text in the understanding of Roman Stoic philosophy. This Penguin Classics edition is translated with notes by Martin Hammond and an introduction by Diskin Clay.Written in Greek by an intellectual Roman emperor without any intention of publication, the Meditationsof Marcus Aurelius offer a wide range of fascinating spiritual reflections and exercises developed as the leader struggled to understand himself and make sense of the universe. Spanning from doubt and despair to conviction and exaltation, they cover such diverse topics as the question of virtue, human rationality, the nature of the gods and Aurelius's own emotions. But while the Meditations were composed to provide personal consolation, in developing his beliefs Marcus also created one of the greatest of all works of philosophy- a series of wise and practical aphorisms that have been consulted and admired by statesmen, thinkers and ordinary readers for almost two thousand years.Martin Hammond's new translation fully expresses the intimacy and eloquence of the original work, with detailed notes elucidating the text. This edition also includes an introduction by Diskin Clay, exploring the nature and development of the Meditations, a chronology, further reading and full indexes.Marcus Aelius Aurelius Antoninus (121-80) was adopted by the emperor Antoninus Pius and succeeded him in 161, (as joint emperor with adoptive brother Lucius Verus). He ruled alone from 169, and spent much of his reign in putting down various rebellions, and was a persecutor of Christians. His fame rest, above all, on his Meditations, a series of reflections, strongly influenced by Epictetus, which represent a Stoic outlook on life. He was succeeded by his natural son, thus ending the period of the adoptive emperors.If you enjoyed Meditations, you might like Seneca's Letters from a Stoic, also available in Penguin Classics. ...Show more
$40.00
NZD
Category: Philosophy
From the bestselling authors of The Daily Stoic comes an inspiring guide to the lives of Stoicism's greatest practitioners. For millennia, Stoicism has been the ancient philosophy that attracts those who seek greatness, from athletes to politicians and everyone in between. And no wonder: its embrace of self-mastery, virtue and indifference to that which we cannot control has much to offer those grappling with today's chaotic world. But who were the Stoics?In this book, Ryan Holiday and Steohen Hanselman offer a fresh approach to understanding Stoicism through the lives of the people who practiced it. Through short biographies of all the famous, and lesser-known, Stoics, this book will show what it means to live stoically, and reveal the lessons to be learned from their struggles and successes. The result is a treasure trove of insights for anyone in search of living a good life. ...Show more
$14.00
NZD
Category: Philosophy | Series: Popular Penguins Ser.
Alain de Botton has performed a stunning feat: he has transformed arcane philosophy into something accessible and entertaining, useful and kind. Drawing on the work of six of the world's most brilliant thinkers, de Botton has arranged a panoply of wisdom to guide us through our most common problems. Fro m the frustration of misplacing your keys to the sadness of losing a loved one, the writings of Seneca can offer consolation. For the agony of not having enough money, Epicurus has a solution that everyone can afford. If your life is beset by difficulty after difficulty, wise advice may be found in the words of Nietzsche. The Consolations of Philosophy is smart, lucid, and pleasing, a rare sort of book that wonderfully fulfills the promise of its title. ...Show more
Items per page:
1 - 11 of 11