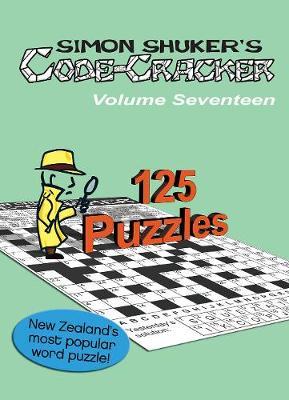 $15.50
NZD
Category: Puzzles
Code-Cracker puzzles have long been a fan favourite, appearing daily in newspapers across New Zealand. The latest in the book series is now available: Volume Seventeen has another 125 puzzles to keep readers engrossed for hours.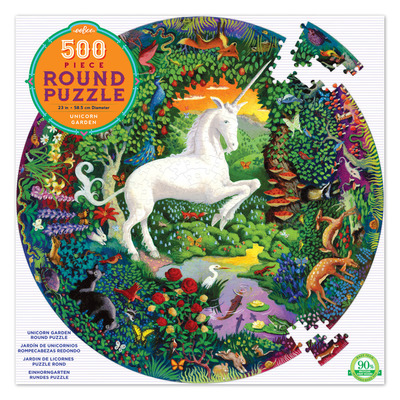 $50.00
NZD
Category: Puzzles
Take on the extra challenge of a round puzzle! This intricately painted scene by illustrator Kevin Hawkes will transport any puzzler into a magical realm. A glowing sunset illuminates the inhabitants of the Unicorn's secret home; can you find the singing peacock or spot a humble hedgehog? For centuries an emblem of purity and grace, The unicorn dwells only in a secret, sacred place. So gather round and contemplate this fabulist's invention, While the beauty of its habitat commands your rapt attention! Features: • 500 Pieces • Puzzle size: 23 IN in Diameter / 58.5 CM in Diameter • Box size: 12" X 12" X 2" • Made from 90% recycled gray board; printed with vegetable based inks • No corners! ...Show more
$59.00
NZD
Category: Puzzles
House Plants Vintage Puzzle by Cavallini & Co (1000 piece jigsaw) Poster guide included Packaged in a 25 cm puzzle tube A drawstring muslin bag safely keeps all puzzle pieces together Vintage imagery from the Cavallini archives Finished puzzle size: 55 x 70 cm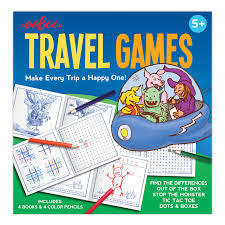 $25.00
NZD
$29.99
(16% off)
Category: Puzzles
Perfect for a road trip with the kids. Comes with 4 small books full of activities to do, as well as pencils, all in one handy little box.