$30.00
NZD
Category: Games
Match the upper sides and undersides of the wings of 25 species of butterfly from around the world in this beautifully illustrated matching game. With all kinds of stunning species - from the painted lady to the purple emperor - this fun and educational game is an ideal gift that will appeal to nature l overs everywhere.Includes a mini dossier on each species. Can also be used as a memory game when you get to know the butterflies. Collect more pairs than your opponent to win! ...Show more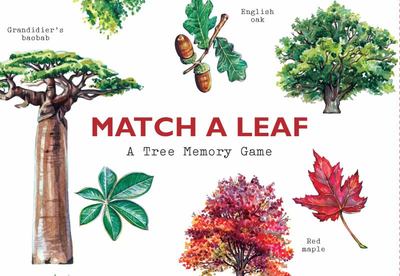 $30.00
NZD
Category: Games
Learn to distinguish your ash from your sassafras in this arboreal memory game.   Place the cards face down and see if you can remember where the matching pairs are located. Collect more pairs than your opponent to win   With common UK and US trees included as well as interesting trees from around t he world, this fun and educational game is an ideal gift that will appeal to nature lovers everywhere. The game features interesting facts about the trees, written by the Head of the Arboretum at the Royal Botanic Gardens at Kew. ...Show more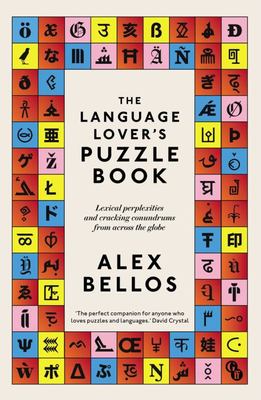 $33.00
NZD
Category: Games
From the bestselling author of Alex's Adventures in Numberland and Can You Solve My Problems? comes a fascinating, hugely entertaining collection of puzzles for crossword addicts and language-lovers of all stripes.
$23.00
NZD
Category: Games
"Are we there yet?" Banish boredom on any journey with Brainteasers on the Go, a fun and colorful mix of word games, puzzles, mazes, crosswords and more. A must-pack addition on any family trip, it fits easily inside carry-on luggage and will keep kids busy and entertained for hours. Comes with 40 wipe- clean cards and a dry-erase pen, all stored in a small, handy box. Brainteasers include: Scrambled Cities Sequence Patterns About Lonely Planet Kids: Lonely Planet Kids - an imprint of the world's leading travel authority Lonely Planet - published its first book in 2011. Over the past 45 years, Lonely Planet has grown a dedicated global community of travelers, many of whom are now sharing a passion for exploration with their children. Lonely Planet Kids educates and encourages young readers at home and in school to learn about the world with engaging books on culture, sociology, geography, nature, history, space and more. We want to inspire the next generation of global citizens and help kids and their parents to approach life in a way that makes every day an adventure. Come explore   ...Show more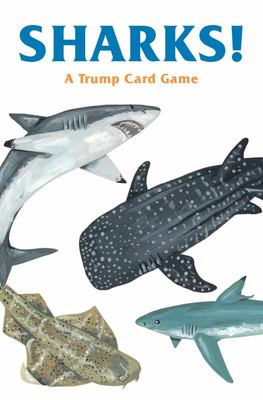 $18.00
NZD
Category: Games
Which is more dangerous, the great white or the tiger shark? Which is faster, the hammerhead or the basking shark? Which shark hides from predators by wedging itself into a crevice and filling with seawater? Stage the ultimate shark attack with these 32 fun and fascinating trump cards to find out who's great and who's bait... ...Show more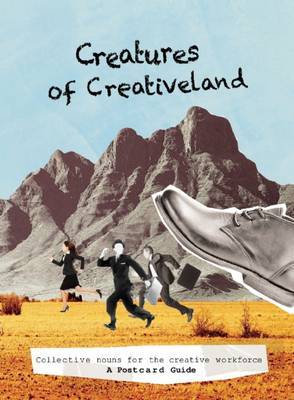 $23.00
NZD
Category: Games
A murder of crows. A crash of rhinos. Why is it that animals got all the fun collective nouns? For too long the humble creative folk of office land have sat there silently, letting the animal world revel in linguistic glory. Well, enough is enough. At long last we have a comprehensive taxonomy that does justice to the various subspecies of the creative workforce. This postcard book contains 20 cards that visualize the tribes of the creative class, like a panic of Account Managers, a feast of Freelancers, a rant of copywriters, a miracle of Female Bosses, a gibberish of Technologists, a gloom of Developers, and so forth. ...Show more
$30.00
NZD
Category: Games
For this happy edition of the Dilemmarama game, the best positive dilemmas have been selected that not only make you laugh, but also cause fiery discussions and duels. There are two game options that you can choose from, because everything in life is a dilemma. In one game your goal is to combine a diff icult dilemma as possible on the table for the other players and become the dilemmaestro. In the other game you play in teams and try to guess what your teammates would choose. That's how you get to know your friends and family really well! ...Show more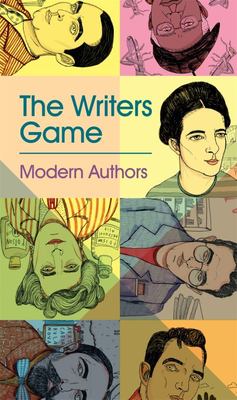 $22.00
NZD
Category: Games
Who had the most commercial success in their lifetime, Ernest Hemingway or Agatha Christie? Whose work has the most adaptations, F. Scott Fitzgerald or Franz Kafka? Who courted the most scandal, Colette or James Joyce? Pit 32 of the world's greatest modern writers against each other with these beautiful ly illustrated cards. An ideal gift for the book lover in your life. ...Show more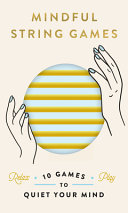 $29.99
NZD
Category: Games
This is a mindful and reflective take on the traditional cat's cradle, using the string game to inspire mental calmness. Mindful String Games includes a continuous string and an instructional booklet with imaginative illustrations and step-by-step instructions for playing 15 games and finding mental foc us in each one. The string games, which have evocative names like Three Diamonds, The Celtic Knot, and The Butterfly, are organised into three sections: easy games to do on your own, complex games to do on your own, and sequences to do with a friend. The instructional booklet also gives guidance on relaxing and clearing your mind. Ultimately, the game is based on the idea that by focusing on your hand motions and movement patterns, you will find stillness in your thoughts. ...Show more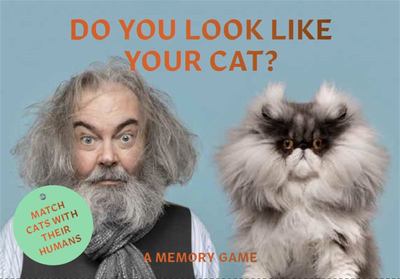 $30.00
NZD
Category: Games
Pair up the cats with their humans in this hilarious card game. 50 cards depict fun photographs of cats and owners, and humorous texts are included in the booklet to provide clues about 25 people and their furry best friends. Play as a memory game with the cards face down for added entertainment. Collec t the most pairs to win! This is the perfect gift for cat lovers, and fans of Do You Look Like Your Dog. ...Show more
$17.00
NZD
Category: Games | Series: Genius Playing Cards Ser.
Jazz up your card games with the top talent of four fantastic music genres:Pop = Hearts; Rock 'n' Roll = Spades; Folk & Country = Diamonds; Soul, Blues & R&B = Clubs.   Includes 52 playing cards featuring illustrations of all the big names - including Madonna and Prince in Pop, Kurt Cobain and Jimi Hendrix in Rock, Johnny Cash and Bob Dylan in Folk, and Nina Simone and Amy Winehouse in Blues - plus two jokers (Björk and David Bowie). ...Show more
$30.00
NZD
Category: Games
Pair up the dogs with their owners in this hilarious card game. Fifty cards depict fun photographs of the dogs and owners, and humorous texts are included in the booklet to provide clues about 25 people and their furry best friends. Why DO people look like their dogs? Is it shared personality traits, b arely suppressed narcissistic tendencies, or do they grow together over time like old married couples? This game explores the intense bonds we develop with our dogs, which are far from only skin, or even fur, deep. Play as a memory game with the cards face down for added entertainment. Collect the most pairs to win! Supported by Battersea Dogs Home in the UK, this is the perfect gift for dog lovers. ...Show more
Items per page:
1 - 12 of 12