$35.00
NZD
Category: Historical Fiction
From the Number 1 bestselling author of The Binding. If everything in your life was based on a lie Would you risk it all to tell the truth? At Montverre, an exclusive academy tucked away in the mountains, the best and brightest are trained for excellence in the grand jeu: an arcane and mysterious conte st. Léo Martin was once a student there, but lost his passion for the grand jeu following a violent tragedy. Now he returns in disgrace, exiled to his old place of learning with his political career in tatters.   Montverre has changed since he studied there, even allowing a woman, Claire Dryden, to serve in the grand jeu's highest office of Magister Ludi. When Léo first sees Claire he senses an odd connection with her, though he's sure they have never met before. Both Léo and Claire have built their lives on lies.  And as the legendary Midsummer Game, the climax of the year, draws closer, secrets are whispering in the walls... ...Show more
$25.00
NZD
Category: Historical Fiction
It is a sad fact of life that if a young woman is unlucky enough to come into the world without expectations, she had better do all she can to ensure she is born beautiful. To be handsome and poor is misfortune enough; but to be both plain and penniless is a hard fate indeed.In Jane Austen's Pride and P rejudice, Mary is the middle of the five Bennet girls and the plainest of them all, so what hope does she have? Prim and pious, with no redeeming features, she is unloved and seemingly unlovable. The Other Bennet Sister, though, shows another side to Mary. One by one, her sisters marry but Mary, it seems, is destined to remain single and live out her life at Longbourn, at least until her father dies and the house is bequeathed to the reviled Mr Collins.But when that fateful day finally comes, she slowly discovers that perhaps there is hope for her, after all.Simultaneously a wonderfully warm homage to Jane Austen and a delightful new story in its own right, Janice Hadlow's The Other Bennet Sister is, at its heart, a life-affirming tale of a young woman finding her place in the world. ...Show more
$38.00
NZD
Category: Fiction | Series: The Tattooist of Auschwitz #2
The sequel to the International Number One Bestseller The Tattooist of Auschwitz, based on a true story of love and resilience. In 1942 Cilka is just sixteen years old when she is taken to Auschwitz-Birkenau Concentration Camp. The Commandant at Birkenau, Schwarzhuber, notices her long beautiful hair, a nd forces her separation from the other women prisoners. Cilka learns quickly that power, even unwillingly given, equals survival. After liberation, Cilka is charged as a collaborator for sleeping with the enemy and sent to a desolate, brutal prison camp in Siberia known as Vorkuta, inside the Arctic Circle.  Innocent and imprisoned once again, Cilka faces challenges both new and horribly familiar. When she makes an impression on a female doctor, Cilka is taken under her wing and begins to tend to the ill in the camp, struggling to care for them under unimaginable conditions. Cilka finds endless resources within herself as she confronts death and faces terror, each day a battle for survival. And when she nurses a man called Aleksandr, Cilka finds that despite everything that has happened to her, there is room in her heart for love. Based on what is known of Cilka's time in Auschwitz, and on the experience of women in Siberian prison camps, Cilka's Journey is the breathtaking sequel to The Tattooist of Auschwitz. A powerful testament to the triumph of the human will in adversity, Cilka's Journey will make you weep, but it will also leave you with the remarkable story of one woman's fierce determination to survive, against all odds. 'She was the bravest person I ever met' - Lale Sokolov, The Tattooist of Auschwitz   ...Show more
$33.00
NZD
Category: Fiction
The Tattooist of Auschwitz is based on the true story of Lale and Gita Sokolov, two Slovakian Jews, who survived Auschwitz and eventually made their home in Australia. In that terrible place, Lale was given the job of tattooing the prisoners marked for survival-literally scratching numbers into his fell ow victims' arms in indelible ink to create what would become one of the most potent symbols of the Holocaust. Lale used the infinitesimal freedom of movement that this position awarded him to exchange jewels and money taken from murdered Jews for food to keep others alive. If he had been caught he would have been killed; many owed him their survival. There have been many books about the Holocaust-and there will be many more. What makes this one so memorable is Lale Sokolov's incredible zest for life. He understood exactly what was in store for him and his fellow prisoners and he was determined to survive-not just to survive, but to leave the camp with his dignity and integrity intact, to live his life to the full. Terrible though this story is, it is also a story of hope and of courage. It is also-almost unbelievably-a love story. Waiting in line to be tattooed, terrified and shaking, was a young girl. For Lale-a dandy, a jack-the-lad, a bit of a chancer-it was love at first sight, and he determined not only to survive himself but to ensure that Gita did, too. His story-their story-will make you weep, but you will also find it uplifting. It shows the very best of humanity in the very worst of circumstances. Like many survivors, Lale and Gita told few people their story after the war. They eventually made their way to Australia, where they raised a son and had a successful life. But when Gita died, Lale felt he could no longer carry the burden of their past alone. He chose to tell his story. ...Show more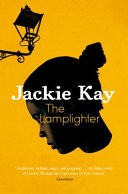 $25.00
NZD
Category: Historical Fiction
The Lamplighter takes us on a journey through the dark heart of slavery. Produced both as a radio and stage play, it also reads as a stirring and a multi-layered poem. Four women and one man tell the story of their lives through slavery, from the the fort, to the slave ship, through the middle passage, following life on the plantations, charting the growth of the British city and the industrial revolution. The Lamplighter focuses on parts of history other books rarely touch upon, revealing the devastating human cost of slavery for individual people. Constance has had to witness the sale of her own child; Mary has been beaten to an inch of her life; Black Harriot has had to become a high class whore; and our lead, the Lamplighter was sold twice into slavery from the ports in Bristol. All four very different voices tell their story, in a rousing chorus that speaks to the experiences of all those oppressed by the slave trade, lifting in the end to a soaring and rally conclusion. Radical and widely acclaimed when it was first staged, this groundbreaking play from one of our most beloved poets and writers, Jackie Kay, remains as urgent and daring to this day. ...Show more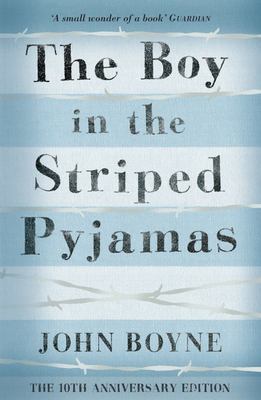 $25.00
NZD
Category: Historical Fiction
The story of The Boy in the Striped Pyjamas is very difficult to describe. Usually we give some clues about the book on the cover, but in this case we think that would spoil the reading of the book. We think it is important that you start to read without knowing what it is about. If you do start to rea d this book, you will go on a journey with a nine-year-old boy called Bruno. And sooner or later you will arrive with Bruno at a fence. We hope you never have to cross such a fence. ...Show more
$25.00
NZD
Category: Fiction | Series: The\Kingsbridge Novels Ser.
As Europe erupts, can one young spy protect his queen? #1 New York Times bestselling author Ken Follett takes us deep into the treacherous world of powerful monarchs, intrigue, murder, and treason with his magnificent new epic, A Column of Fire.   In 1558, the ancient stones of Kingsbridge Cathedral loo k down on a city torn apart by religious conflict. As power in England shifts precariously between Catholics and Protestants, royalty and commoners clash, testing friendship, loyalty, and love.   Ned Willard wants nothing more than to marry Margery Fitzgerald. But when the lovers find themselves on opposing sides of the religious conflict dividing the country, Ned goes to work for Princess Elizabeth. When she becomes queen, all Europe turns against England. The shrewd, determined young monarch sets up the country's first secret service to give her early warning of assassination plots, rebellions, and invasion plans. Over a turbulent half century, the love between Ned and Margery seems doomed as extremism sparks violence from Edinburgh to Geneva. Elizabeth clings to her throne and her principles, protected by a small, dedicated group of resourceful spies and courageous secret agents.   The real enemies, then as now, are not the rival religions. The true battle pitches those who believe in tolerance and compromise against the tyrants who would impose their ideas on everyone else--no matter what the cost.   Set during one of the most turbulent and revolutionary times in history, A Column of Fire is one of Follett's most exciting and ambitious works yet. It will delight longtime fans of the Kingsbridge series and is the perfect introduction for readers new to Ken Follett. ...Show more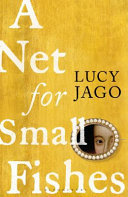 $33.00
NZD
Category: Historical Fiction
Based on the true scandal that rocked the court of James I, A Net for Small Fishes is the most gripping novel you'll read this year- an exhilarating dive into the pitch-dark waters of the Jacobean court. Frances Howard has beauty and a powerful family and is the most unhappy creature in the world. Anne Turner has wit and talent but no stage on which to display them. Little stands between her and the abyss of destitution. When these two very different women meet in the strangest of circumstances, a powerful friendship is sparked. Frankie sweeps Anne into a world of splendour that exceeds all she imagined - a Court whose foreign king is a stranger to his own subjects; where ancient families fight for power, and where the sovereign's favourite may rise and rise so long as he remains in favour. With the marriage of their talents, Anne and Frankie enter this extravagant, savage hunting ground, seeking a little happiness for themselves. But as they gain notice, they also gain enemies; what began as a search for love and safety leads to desperate acts that could cost them everything. ...Show more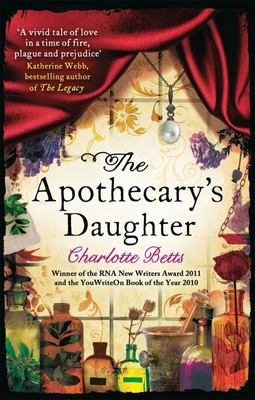 $28.00
NZD
Category: Historical Fiction
Susannah Leyton has grown up behind the counter of her father's apothecary shop, surrounded by the resinous scents of lavender, rosemary, liquorice and turpentine. More learned than any apprentice, she concocts soothing medicines and ointments with great skill. Content with her life, Susannah is shocked when her widowed father announces his intentions to marry again, and later becomes caught in a battle of wills with her new step-mother. When she receives a proposal of marriage from handsome and charming merchant Henry Savage, she believes her prayers have been answered and resolves to be a good wife to him. But Henry is a complex and troubled man, haunted by his memories of growing up in Barbados. As the plague sweeps through the city, tragedy strikes, and the secrets of Henry's past begin to unfold ... ...Show more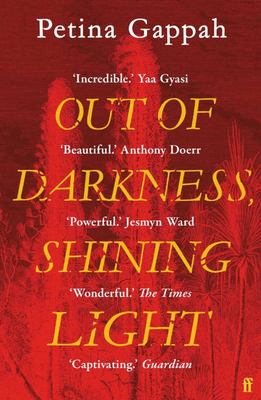 $23.00
NZD
Category: Historical Fiction
Prize-winning author Petina Gappah's tale of Dr Livingstone's epic journey through nineteenth-century Africa is'incredible' (Yaa Gyasi), 'powerful' (Jesmyn Ward), and 'beautiful' (Anthony Doerr).
$24.00
NZD
Category: Historical Fiction
The only god living in Green Town, Illinois, that Douglas Spaulding knew of.The facts about John Huff, aged twelve, are simple and soon stated.He could pathfind more trails than any Choctaw or Cherokee since time began.Could leap from the sky like a chimpanzee from a vine.Could live underwater two minut es and slide fifty yards downstream.Could hit baseballs into apple trees, knocking down harvests.Could jump six-foot orchard walls.Ran laughing.Sat easy.Was not a bully.Was kind.Knew the words to all the cowboy songs and would teach you if you asked.Knew the names of all the wild flowers and when the moon would rise or set and when the tides came in or out.He was, in fact, the only god living in the whole of Green Town, Illinois, during the twentieth century that Douglas Spaulding knew of. ...Show more
$35.00
NZD
Category: Historical Fiction
The unforgettable story of the sisters who changed fashion forever. Gabrielle and Antoinette know they're destined for something better. Abandoned to a convent orphanage, they are raised for simple lives. But at night they dream of a glittering future, and the Chanel sisters are determined to prove them selves worthy. Their journey propels Coco and Ninette out of poverty to performing in bohemian cafés and stylish music halls, and soon on to Paris and a small hat shop on the rue Cambon, where a boutique business takes hold and expands to the glamorous French resort towns. But when war breaks out, everything changes, and the Chanel sisters must navigate great loves, devastating losses and fight harder than ever to make their mark on the world. THE CHANEL SISTERS draws readers through all different walks of Parisian life in the early twentieth century to the extraordinary legacy that lives on today - the most iconic fashion house in haute couture. Praise for THE CHANEL SISTERS: 'I loved this story of two ambitious women who dare to envision brilliant futures for themselves and refuse to settle for anything less... A fascinating behind-the-scenes look at the rags-to-riches rise of fashion's most intriguing icon' Elise Hooper, author of The Other Alcott and Fast Girls 'Hits all the right notes: luxury settings, especially Paris, love and betrayal, and family bonds that both build and bind' Karen Harper, New York Times bestselling author of The Queen's Secret 'This meticulously researched and emotionally enveloping narrative about the sisters' determined climb out of poverty and into high society is historical fiction at its finest. Antoinette Chanel will capture your heart' Ann Weisgarber, award-winning author of The Personal History of Rachel Dupree ...Show more