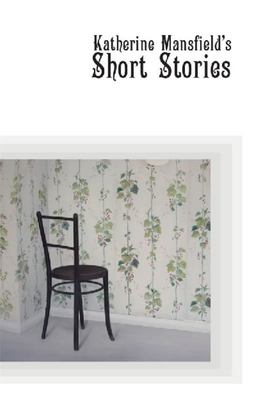 $36.00
NZD
Category: Short Stories
The complete classic stories by New Zealand's most famous writer. Unlike many selected editions, this is a complete collection of all 75 of Katherine Mansfield's finished stories taken from her five books: Bliss, The Garden Party, The Doves' Nest, Something Childish and In a German Pension. Virginia Woo lf claimed that Mansfield's writing was 'The only writing I have ever been jealous of.' Widely considered one of the best short-story writers of her period, Katherine Mansfield is celebrated for her sensitive and subtle treatment of human behaviour. Satirical, psychologically deep, unabashed and candid about sex, pregnancy and social issues, her stories adopted a fresh style and new narrative techniques. She drew on and evoked the New Zealand landscape from her childhood, as well as her travels in Europe and time in England. ...Show more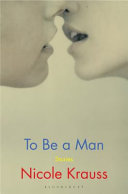 $33.00
NZD
Category: Short Stories
Deftly weaving from one end of life to another o from ageing parents to newborn babies, from a young girl's coming-of-age to an old woman's unexpected delivery of a strange new second youth, from mystery and wonder at a life at its close or at a future waiting to unfold, Nicole Krauss's stories illumina te the moments in the lives of women in which the forces of sex, power and violence collide. With sons and lovers, seducers and friends, husbands lost and regained, or husbands who were never husbands at all, how many men does can a woman's lifetime hold? What does it mean to be a man and a woman together; or a man and a woman, once together and now apart? Beautiful, taut and dark, spinning across the world, from Switzerland, Japan and New York to Tel Aviv, Los Angeles and South America, To Be a Man delves with originality and timeliness into questions of masculinity and violence, regret and regeneration, control and desire; and shines a fierce, unwavering light onto men and women, and into the uncharted gulfs that lie between them.   ...Show more
Bug Week
by Airini Beautrais
$30.00
NZD
Category: Short Stories
A science educator in domestic chaos fetishises Scandinavian furniture and champagne flutes. A group of white-collar deadbeats attend a swinger's party in the era of drunk Muldoon. A pervasive smell seeps through the walls of a German housing block. A seabird performs at an open-mic night. Bug Week is a scalpel-clean examination of male entitlement, a dissection of death, an agar plate of mundanity. From 1960s Wellington to post-Communist Germany, Bug Week traverses the weird, the wry and the grotesque in a story collection of human taxonomy.   ...Show more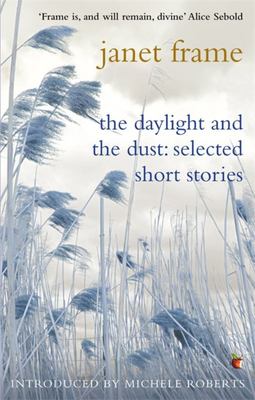 $25.00
NZD
Category: Short Stories | Series: Virago Modern Classics Ser.
'The Daylight and the Dust' is a comprehensive selection of Janet Frame's short stories. Written over four decades, they come from her classic prize-winning collection 'The Lagoon and Other Stories', right up to 'You Are Now Entering the Human Heart'.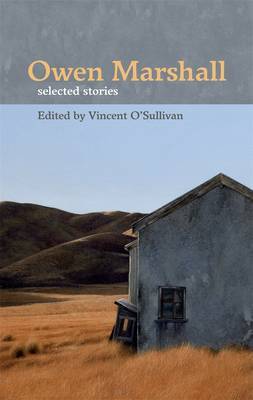 $40.00
NZD
Category: Short Stories
A generous selection from New Zealand's foremost writer of short stories. Peter Simpson in reviewing Owen Marshall's stories in the New Zealand Listener wrote: 'Marshall is held in uncommon affection by New Zealand readers - generally we admire and respect rather than love our writers.' This love is per haps evoked not just by the superb quality of Marshall's writing but because his stories so precisely capture his fellow New Zealanders and their country. From the provinces to the cities, the remote landscapes to journeying overseas, Marshall's stories show a deep understanding of who and where we are. Sometimes he skewers the locals with sharp and sly comedy, in other stories there's an elegiac sadness or a grim reality, but always an insightful exploration of human emotions. From the substantial body of work created over the last thirty years, critic, writer and academic Vincent O'Sullivan has selected sixty stories that give a wide representation of Marshall's range. He once wrote that short stories should aspire to a combination of 'intransigence and poetry', both of which are evident in this fine selection. 'Marshall is a writer who speaks with equal intensity to the unbearable loveliness and malevolence of life.' - Carolyn Bliss, World Literature Today ...Show more
$20.00
NZD
Category: Short Stories | Series: The\Penguin English Library
They could not have had a more perfect day for a garden-party if they had ordered it.' A windless, warm day greets the Sheridan family on the day of their garden party. As daughter Laura takes the reins on party preparations the news of a neighbour's demise casts a cloud over the host and threatens the entire celebration. The Penguin English Library - collectable general readers' editions of the best fiction in English, from the eighteenth century to the end of the Second World War. ...Show more
$14.00
NZD
Category: Short Stories | Series: Popular Penguins Ser.
In this collection of stories, Dahl tantalizes, amuses, and sometimes terrifies readers into a sense of what lurks beneath the ordinary. Included in this collection are such notorious gems of the bizarre as "The Second Machine," "Lamb to the Slaughter," "Neck," and "The Landlady."   Other stories expl ore: A wine connoisseur with an infallible palate and a sinister taste in wagers. A decrepit old man with a masterpiece tattooed on his back. A voracious adventuress, a gentle cuckold, and a garden sculpture that becomes an instrument of sadistic vengeance. Social climbers who climb a bit too quickly. Philanderers whose deceptions are a trifle too ornate. Impeccable servants whose bland masks slip for one vertiginous instant.   With the inventive power of a Thomas Edison and the imagination of a Lewis Carroll...Roald Dahl is a wizard of comedy and the grotesque, an artist with a marvelously topsy-turvy sense of the ridiculous in life." -Cleveland Plain Dealer ...Show more
$26.00
NZD
Category: Short Stories
I don't want to be remembered for One Hundred Years of Solitude or for the Nobel Prize but rather for my journalism," Gabriel Garcia Marquez said in the final years of his life. And while some of his journalistic writings have been made available over the years, this is the first volume to gather a repr esentative selection from across the first four decades of his career - years during which he worked as a full-time, often muckraking, and controversial journalist, even as he penned the fiction that would bring him the Nobel Prize in 1982. The Scandal of the Century brings together the first pieces he wrote while working for newspapers in the coastal Colombian cities of Cartagena and Barranquilla . . . his longer, more fiction-like reportage from Paris and Rome . . . his monthly columns for Spain's El Pa?s. And while all the work points in style, wit, depth, and passion to his fiction, these fifty pieces are, more than anything, a revelation of the writer working at the profession he believed to be "the best in the world. ...Show more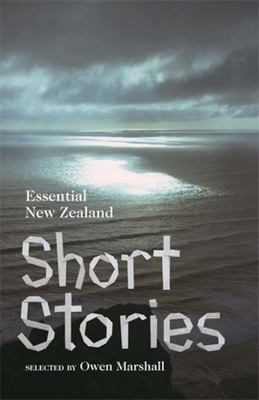 $40.00
NZD
Category: Short Stories
The short story has been the forte of distinguished New Zealand writers from Katherine Mansfield and Frank Sargeson through to fresh young talents such as Eleanor Catton and Craig Cliff. There could be no better guide to a sampler of their best work than Owen Marshall, who has been called New Zealand's best living writer of short stories. Marshall's indispensible collection features fifty arresting and significant stories that show why short fiction has been so important in the development of our literature, and also why it continues to appeal. First published in 2002, this new edition of the collection features five new stories from writers who excel at a magnificent national genre: perfectly polished stories peopled by perceptive, quirky and intriguing characters. First published 2002. ...Show more
$20.00
NZD
Category: Short Stories | Series: Macmillan Collector's Library
Designed to appeal to the book lover, the Macmillan Collector's Library is a series of beautifully bound pocket-sized gift editions of much loved classic titles. Bound in real cloth, printed on high quality paper, and featuring ribbon markers and gilt edges, Macmillan Collector's Library are books to lo ve and treasure. Blend the wild and fevered Irish imagination with their wonderful facility for recounting a dark, compelling tale, add a dash of the supernatural, and you have a potent brew of spine-tingling tales. This anthology of the best ghost stories from Ireland and Irish writers includes contributions from such masters of the art of raising as Sheridan Le Fanu, Bram Stoker, Oscar Wilde, W. B. Yeats and Rosa Mulholland. Within the pages of this collection you will find strange accounts of haunted houses, death warnings from beyond the grave, and revengeful spirits, all guaranteed to stir the imagination and chill the blood.Selected and introduced by David Stuart Davies.Stories in this edition: Sheridan Le FanuThe Room in Le Dragon VolantMadam Crowl's GhostSquire Toby's WillThe Child that went with the FairiesAn Account of Some Strange Disturbances in Aungier StreetGhost Stories of ChapelizodThe Vision of Tom ChuffW. B. YeatsThe CurseHanraham's VisionBram StokerThe Judge's HouseThe Secret of the Growing GoldOscar WildeThe Canterville GhostMrs J. H. RiddellThe Old House in Vauxhall WalkA Strange Christmas GameFitz-James O'BrienWhat was It?The Pot of TulipsThomas Crofton CrokerThe Haunted CellarJeremiah CurtinSt Martin's EveDaniel CorkeryThe Eyes of the DeadRosa MulhollandThe Haunted Organist of Hurly BurlyThe Ghost at the Rath ...Show more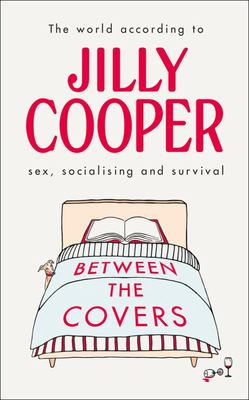 $37.00
NZD
Category: Short Stories
'One truth I have learnt, as middle age enmeshes me like Virginia creeper, is that I shall never change-because my capacity for self-improvement is absolutely nil.' A classic collection of journalism from the legendary Jilly Cooper. Wonderfully warm and astonishingly acerbic, Jilly's observations from h er days as a much-loved newspaper columnist cover everything on sex, socialising and survival - from marriage and friendship; the minutiae of family life and the tedium of going to visit people for the weekend; to the stress of hosting dinner parties and the descent of middle age. Entertaining and full of heart, join Jilly Between the Coversto explore the very highs and lows of everyday life. Praise for Jilly Cooper- 'Joyful and mischievous' Jojo Moyes 'Fun, sexy and unputdownable' Marian Keyes 'Flawlessly entertaining' Helen Fielding ...Show more