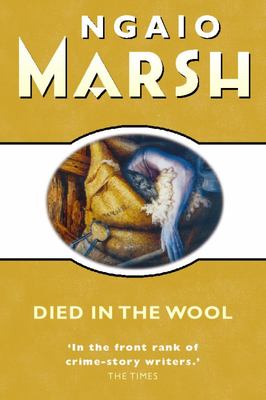 $25.00
NZD
Category: NZ Fiction
One summer evening in 1942 Flossie Rubrick, MP, one of the most formidable women in New Zealand, goes to her husband's wool shed to rehearse a patriotic speech – and disappears. Three weeks later she turns up at an auction – packed inside one of her very own bales of wool and very, very dead . . . "The brilliant Ngaio Marsh ranks with Agatha Chrisitie and Dorothy Sayers'" TIMES LITERARY SUPPLEMENT "In her ironic and witty hands the mystery novel can be civilized literature." NEW YORK TIMES "Ngaio Marsh is one of the detective novelists whose story books I regularly re-read, always the test of a good detective story." P.D.JAMES "The finest writer in the English language of the pure, classical puzzle whodunit. Among the crime queens, Ngaio Marsh stand out as an Empress." THE SUN Don't miss the other Inspector Alleyn novels available in this series, including: 'The Nursing Home Murder, final curtain, Death at the Dolphin, When in Rome' and 'Photo-Finish.' Reviews In her ironic and witty hands the mystery novel can be civilized literature. NEW YORK TIMES Ngaio Marsh is one of the detective novelists whose books I regularly re-read, always the test of a good detective story. P.D. JAMES In the front rank of crime-story writers. THE TIMES The finest writer in the English language of the pure, classical puzzle whodunnit. Among the crime queens, Ngaio Marsh stands out as an Empress. THE SUN First published 1945. ...Show more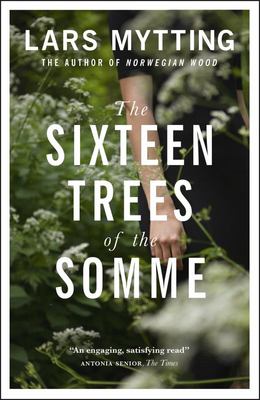 $28.00
NZD
Category: Fiction
The Times bestseller by the author of NORWEGIAN WOOD, a family story of epic scale. "An intricate story about war, family, secrets and,yes, wood ... An engaging, satisfying read" The Times "So cleverly plotted, and it builds up such effortless dramatic momentum as it zeroes in on its conclusion" Scots man Edvard grows up on a remote mountain farmstead in Norway with his taciturn grandfather, Sverre. The death of his parents, when he was three years old, has always been shrouded in mystery - he has never been told how or where it took place and has only a distant memory of his mother. But he knows that the fate of his grandfather's brother, Einar, is somehow bound up with this mystery. One day a coffin is delivered for his grandfather long before his death - a meticulous, beautiful piece of craftsmanship. Perhaps Einar is not dead after all. Edvard's desperate quest to unlock the family's tragic secrets takes him on a long journey - from Norway to the Shetlands, and to the battlefields of France - to the discovery of a very unusual inheritance. The Sixteen Trees of the Somme is about the love of wood and finding your own self, a beautifully intricate and moving tale that spans an entire century. Mytting's book is as much a romantic historical thriller as it is a book of promise, a page-turner as it is a reflective journey into selfhood, history, life's meaning and individual moral responsibility - Mika Provata-Carlone, Bookanista Translated from the Norwegian by Paul Russell Garrett ...Show more
$40.00
NZD
Category: Bay Hill Bookclub
At fourteen Miro Bilbrough falls out with the communist grandmother who has raised her since she was seven, and is sent to live with her father and his rural-hippy friends. It is 1978, Canvastown, New Zealand, and the Floodhouse is a dwelling of pre-industrial gifts and deficiencies set on the banks of the Wakamarina River, which routinely invades its rooms. Isolated in rural poverty, the lives of Miro and her father and sister are radically enhanced by the Manaroans—charismatic hippies who use their house as a crash pad on journeys to and from a commune in a remote corner of the Marlborough Sounds. Arriving by power of thumb, horseback and hooped canvas caravan, John of Saratoga, Eddie Fox, Jewels and company set about rearranging the lives and consciousness of the blasted family unit. In the Time of the Manaroans brilliantly captures a largely unwritten historical culture, the Antipodean incarnation of the Back to the Land movement. Contrarian, idealistic, sexually opportunistic and self-mythologising too, this was a movement, as the narrator duly discovers, not conceived with adolescents in mind. ...Show more
$30.00
NZD
Category: Fiction | Series: Lonesome Dove Ser.
Nominated as one of America's best-loved novels by PBS's The Great American Read.   A love story, an adventure, and an epic of the frontier, Larry McMurtry's Pulitzer Prize-- winning classic, Lonesome Dove, the third book in the Lonesome Dove tetralogy, is the grandest novel ever written about the las t defiant wilderness of America.   Journey to the dusty little Texas town of Lonesome Dove and meet an unforgettable assortment of heroes and outlaws, whores and ladies, Indians and settlers. Richly authentic, beautifully written, always dramatic, Lonesome Dove is a book to make us laugh, weep, dream, and remember. ...Show more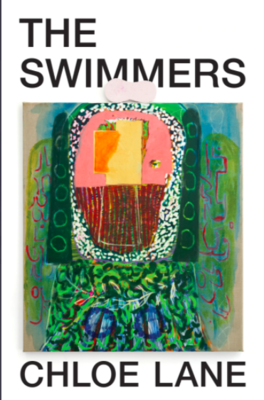 $30.00
NZD
Category: NZ Fiction
Erin's mother has motor neurone disease and has decided to take her fate into her own hands. As Erin looks back at her twenty-six-year-old self, she can finally tell the story of the unimaginable task she faced one winter. ' 'Chloe Lane's The Swimmers is by turns touching, resonate, fiercely candid, an d beautifully written. In this novel about a daughter's attempt to help her mother receive a merciful death, Lane has sidestepped the clichés, and captured the enigma of what it means to save a life by ending one.' — —Jill Ciment, author of The Body in Question   'Chloe Lane's The Swimmers has the kind of intelligent and beautiful quiet that explodes a brightness deep within the reader. It's an incredibly humane book that looks closely at love – not the easy, conventional love but the complicated, brutal love that invites us to at once forget ourselves and know ourselves completely. We are faulty and perfect in our faults. Sad and buoyant with our sorrows. I can't remember the last time I read a more generous book about care, courage and figuring it out.' — Pip Adam, author Nothing To See ...Show more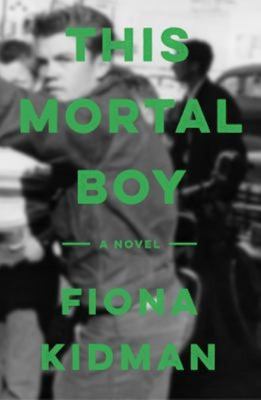 $38.00
NZD
Category: NZ Fiction
An utterly compelling recreation of the events that led to one of the last executions in New Zealand. Albert Black, known as the 'jukebox killer', was only twenty when he was convicted of murdering another young man in a fight at a milk bar in Auckland on 26 July 1955. His crime fuelled growing moral pa nic about teenagers, and he was to hang less than five months later, the second-to-last person to be executed in New Zealand. But what really happened? Was this a love crime, was it a sign of juvenile delinquency? Or was this dark episode in our recent history more about our society's reaction to outsiders? Black's final words, as the hangman covered his head, were, 'I wish you all a merry Christmas, gentlemen, and a prosperous New Year.' This is his story. ...Show more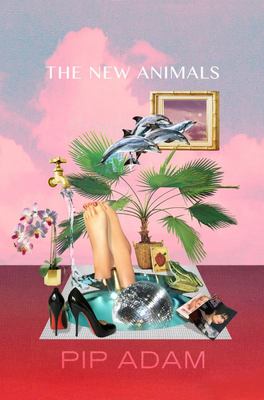 $30.00
NZD
Category: NZ Fiction
Carla, Sharon and Duey have worked in fashion for longer than they care to remember. For them, there's nothing new under the sun. They're Generation X: tired, cynical and sick of being used. Tommy, Cal and Kurt are millennials. They've come from nowhere, but with their monied families behind them they'r e ready to remake fashion. They represent the new sincere, the anti-irony. Both generations are searching for a way out, an alternative to their messed-up reality. Pip Adam's new novel walks the streets of Auckland city now, examining the fashion scene, intergenerational tension and modern life with an unflinching eye. From the wreckage and waste of the 21st century, new animals must emerge. Cover art and design by Kerry Ann Lee. ...Show more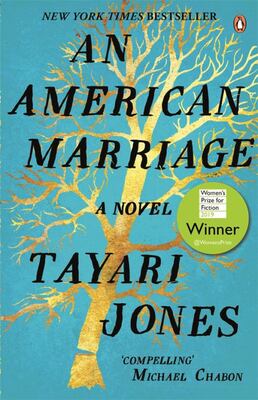 $26.00
NZD
Category: Fiction
LONGLISTED FOR THE ORWELL PRIZE FOR POLITICAL FICTION, 2019 'A moving portrayal of the effects of a wrongful conviction on a young African-American couple.' - Barack Obama Newlyweds Celestial and Roy are the embodiment of the American Dream. He is a young executive, and she is an artist on the brink o f an exciting career. Until one day they are ripped apart by circumstances neither could have imagined. Roy is arrested and sentenced to twelve years for a crime Celestial knows he didn't commit.  Devastated and unmoored, Celestial finds herself struggling to hold on to the love that has been her centre, taking comfort in Andre, their closest friend. When Roy's conviction is suddenly overturned, he returns home ready to resume their life together.  A masterpiece of storytelling, An American Marriage offers a profoundly insightful look into the hearts and minds of three unforgettable characters who are at once bound together and separated by forces beyond their control. ...Show more
$24.00
NZD
Category: Historical Fiction
The only god living in Green Town, Illinois, that Douglas Spaulding knew of.The facts about John Huff, aged twelve, are simple and soon stated.He could pathfind more trails than any Choctaw or Cherokee since time began.Could leap from the sky like a chimpanzee from a vine.Could live underwater two minut es and slide fifty yards downstream.Could hit baseballs into apple trees, knocking down harvests.Could jump six-foot orchard walls.Ran laughing.Sat easy.Was not a bully.Was kind.Knew the words to all the cowboy songs and would teach you if you asked.Knew the names of all the wild flowers and when the moon would rise or set and when the tides came in or out.He was, in fact, the only god living in the whole of Green Town, Illinois, during the twentieth century that Douglas Spaulding knew of. ...Show more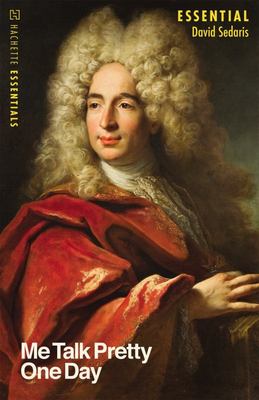 $20.00
NZD
Category: Essays | Series: HACHETTE ESSENTIALS
A hilarious collection of essays from 'the premier observer of our world and its weirdnesses,' New York Times bestselling author David Sedaris (Adam Kay, author of This is Going to Hurt)   Anyone who has heard David Sedaris speaking live or on the radio will tell you that a collection from him is caus e for jubilation. A move to Paris from New York inspired these hilarious pieces, including 'Me Talk Pretty One Day', about his attempts to learn French from a sadistic teacher who declares that 'every day spent with you is like having a caesarean section'. His family is another inspiration. 'You Can't Kill the Rooster' is a portrait of his brother, who talks incessant hip-hop slang to his bewildered father. And no one hones a finer fury in response to such modern annoyances as restaurant meals presented in ludicrous towers of food and cashiers with six-inch fingernails. Readers say: 'Fantastically funny book which gets better and better' 'Oh how I loved this book. David Sedaris and his adventures in learning to speak French made me cry with laughter, especially the terrifying teacher at the language classes' 'Why have I not discovered him before' ...Show more
$26.00
NZD
Category: Fiction | Series: Penguin Essentials Ser.
Every life is both ordinary and extraordinary, but Logan Mountstuart's - lived from the beginning to the end of the twentieth century - contains more than its fair share of both. As a writer who finds inspiration with Hemingway in Paris and Virginia Woolf in London, as a spy recruited by Ian Fleming and betrayed in the war and as an art-dealer in '60s New York, Logan mixes with the movers and shakers of his times. But as a son, friend, lover and husband, he makes the same mistakes we all do in our search for happiness. Here, then, is the story of a life lived to the full - and a journey deep into averyhuman heart. ...Show more
$23.00
NZD
Category: Fiction
The surprise hit of the summer and winner of Japan's prestigious Akutagawa Prize, Convenience Store Woman is the incomparable story of Keiko Furukura, a thirty-six-year-old Tokyo resident who has been working at the Hiiromachi "Smile Mart" for the past eighteen years. Keiko has never fit in, neither in her family, nor in school, but in her convenience store, she is able to find peace and purpose with rules clearly delineated clearly by the store's manual, and copying her colleagues' dress, mannerisms, and speech. She plays the part of a "normal person" excellently--more or less. Keiko is very happy, but those close to her pressure her to find a husband and a proper career, prompting her to take desperate action. A sharp-eyed look at contemporary work culture and the pressures we all feel to conform, Convenience Store Woman offers a brilliant depiction of a world hidden from view and a charming and fresh portrait of an unforgettable heroine. ...Show more