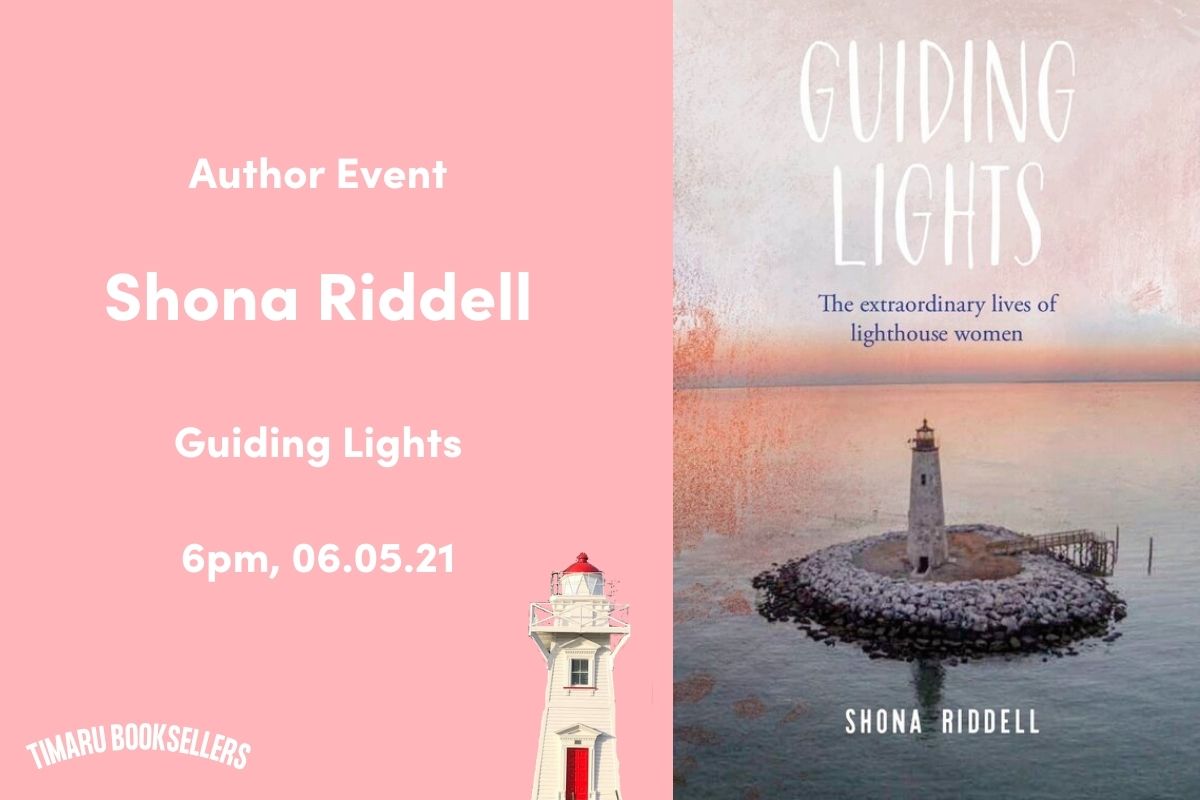 Thursday 6 May 2021, 6

pm,
Timaru Booksellers, 331 Sta

fford Street
About the event
About the book
Fascinating and often inspiring stories from around the world — the US, UK, Canada, Australia, New Zealand, France, Mexico, Spain, Italy, Japan and more!
Includes interviews with modern-day keepers and caretakers as well as historical portraits, newspaper clippings and breath-taking lighthouse photography
One of the only books to tell the story of the women in lighthouse history.
About the Author
Shona Riddell has a long-held fascination with lighthouses. A writer for 20 years (including her subantarctic history book Trial of Strength with Exisle Publishing), Shona lives with her husband and two daughters in Wellington, New Zealand. She enjoys cold, windy weather and stories about remote locations.