A couple of weeks ago a customer came into the shop proudly asserting they don't read New Zealand novels. When I asked why not, they said 'well, they're just not very good'.
My responding silence was from flabbergastment rather than complicity. Of course, many thoughts since then have been filled with pithy, witty, wide ranging rejoiners in defence of New Zealand literature, poetry, stories, essays etc. Perhaps I failed in my job as a bookseller by not dissuading them of their opinion (prejudice) and selling them a stack of great New Zealand novels, or perhaps I should have agreed (lied) and tempted them with novels not remotely kiwi. I left them to their convictions (choose your battles) and let them find something for themself.
They did buy something, I can't remember what. I just remember 'Oh i don't read NZ novels'. Fair enough. i mean, we're the best in the world at a lot of things - rugby, sailing, pandemic management - but that probably means we're a bit crap when it comes to telling stories, writing books and publishing world class literature. yeah, nah.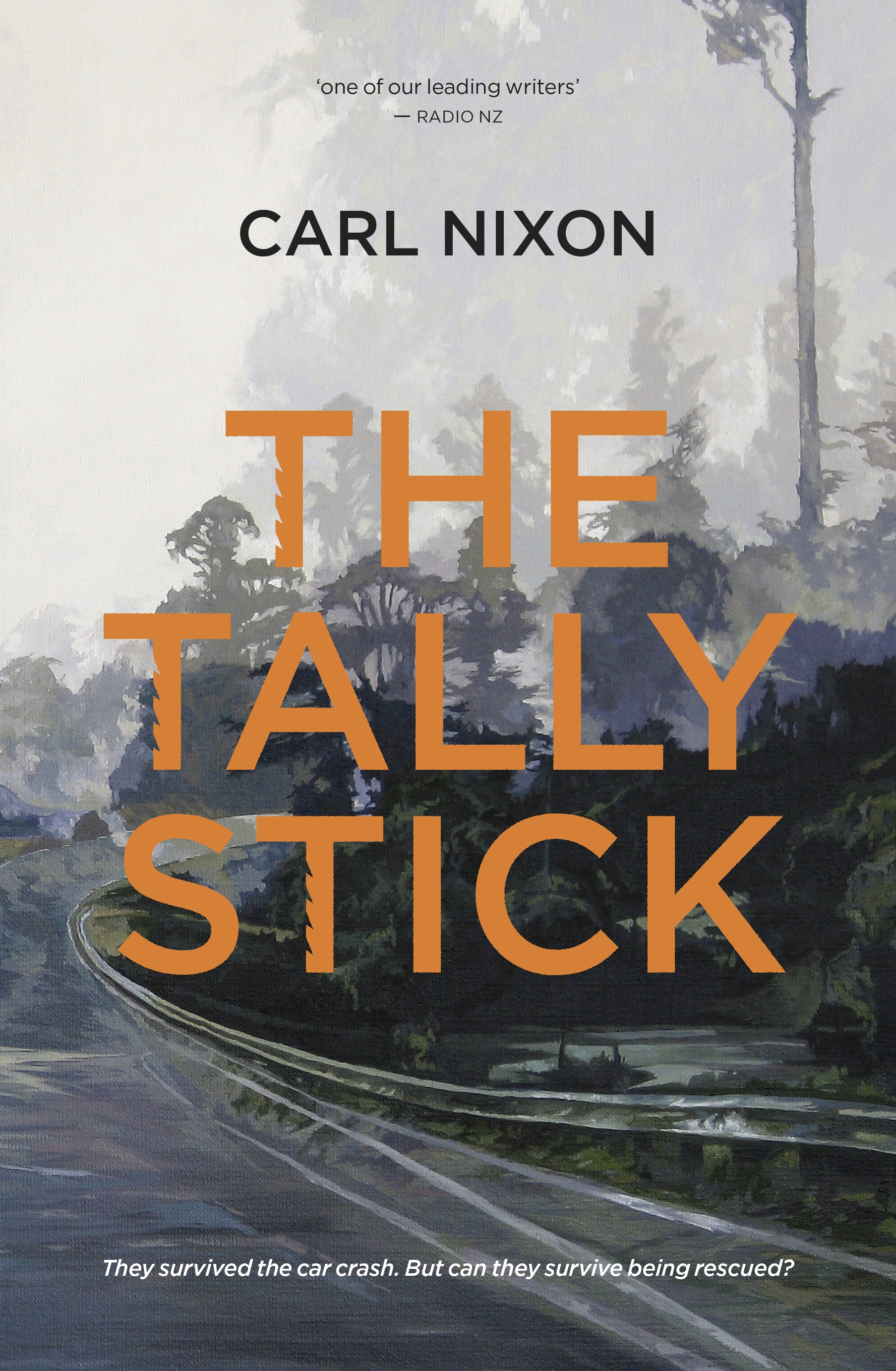 Of the hundreds of titles I wished I could have empowered them to read, if it happened again now, I'd put the Tally Stick in their hands, take $36 from them (consensually) and send them out the door with the promise of the Carl Nixon back list back in stock by the time they returned.
Published on 4 August by Penguin NZ. Here is my briefing on it.
1978. The Chamberlains are a family of 6 recently arrived from England for their father's new job in Wellington. They are tiki-touring around the South Island on holiday before settling into their new life in New Zealand.
On a dark and torrential night's drive on the West Coast, all children asleep, father at the wheel, the car waterplanes and careens over the edge of the road, falling and smashing into the boulder strewn river far below. The parents are killed on impact and for a couple of days, the children try to survive in the West Coast wilderness, all suffering injuries from the crash. It's three weeks until the family is expected in their new home. No one knows they are missing. One day not long after the crash, a stranger, Peters, happens upon them and guides them back to his farm. The children believe they have been rescued.
2010. A relatives of the Chamberlains in England receive a call from the NZ Embassy, informing her that they have found the remains of one of the Chamberlain children. His remains showing that he had lived for four more years after the crash. Found with his remains are fathers watch, a dog collar, a roll of cash and a tally stick - an archaic way (before Xero or bank statements) of tracking debt.

In The Tally Stick, Carl Nixon has set up a great premise for an unforgettable plot and he delivers. It is haunting and tragic and I dare any reader to withstand the story's vice like grip and allure. Nixon is a whipsmart writer and the novel is slim and powerful. All killer and no filler.
The Tally Stick is exceptionally good. It's a featherweight fighter delivering a knock out punch in a heavy weight class, and by that I mean the Jack Reacher - Alex Cross's of the world, but with depth and complexity enough to satisfy those readers wanting something remarkable.

FIVE STARS